The Sad Truth About Meghan Trainor's All About That Bass Video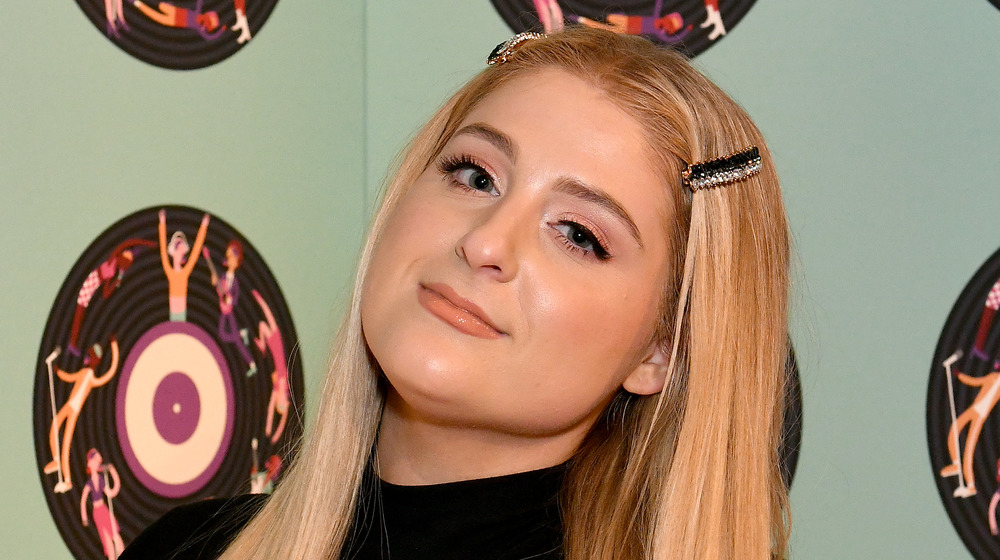 David M. Benett/Getty Images
Meghan Trainor is one of those pop stars that you can't help but fall in love with. She's charismatic and makes music that people cannot help but get up and dance to.
In a 2016 interview with BBC, the "Like I'm Gonna Lose You" singer said she wants to be an icon, specifically one for her songwriting abilities.
"I want to be one of those icon legends — but seen as an amazing songwriter," she revealed. "I want to be remembered as a legend. I want the songwriting to be first. I want them to say, 'She wrote about things I dealt with. Every age I was in, I related to that.'"
She continued on about how much her songs mean to her, noting, "When I write songs, I'll pick a topic, but I don't get too specific. I don't say 'he' or 'she.' I don't say 'you' or 'me.' I avoid all that stuff so I can relate to everyone."
However, the expectant mom also shared that not all songs bring the best memories. One in particular marks a difficult time for Trainor and she's finally opening up about its truth.
Meghan Trainor says she was 'so insecure' in her 'All About That Bass' days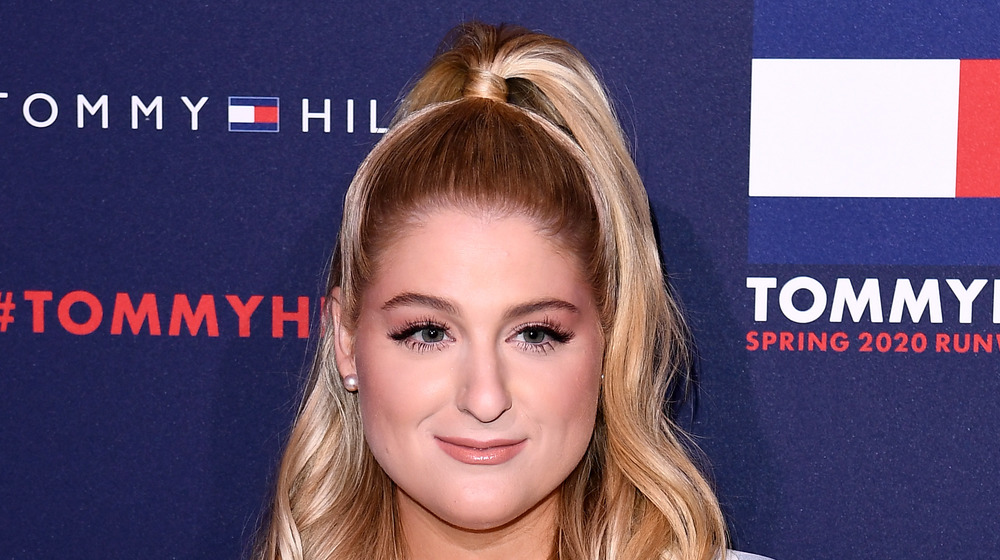 Jeff Spicer/bfc/Getty Images
Although "All About That Bass" was an instant hit for Meghan Trainor — raking in two Billboard Awards and multiple nominations — the song and its notoriety seem to be a sore spot for the singer.
In a December 2020 interview with grooming expert Jonathan Van Ness on his podcast Getting Curious With Jonathan Van Ness, Trainor talked about what she really thinks about the award-winning song and the conversations surrounding it.
"My biggest problem was the I was just so insecure. Like the lyrics of 'All About That Bass' are so opposite of what I was feeling at the time," she explained. "Because people would look at me and they would say, 'Oh, you're going to be a great songwriter.' ... They were kind of like, 'You're a great songwriter' and I'd be like, 'So you don't see me on stage? Like, you don't see me as a performer?' And I would make jokes, shame jokes about myself. I was like, 'I know, I'll get my body right by 26 and then I'll go be a pop star.'"
Trainor also recalled being put in corsets for the video and mentioning that it wasn't the point of the song while they were lacing her up in them, to no avail.
Fortunately for all of us, Trainor didn't let this moment in her career bring her down and she's gone on to release dozens more songs — including a collection dedicated to her favorite holiday!