The Real Reason Margot Robbie Turned Down Playboy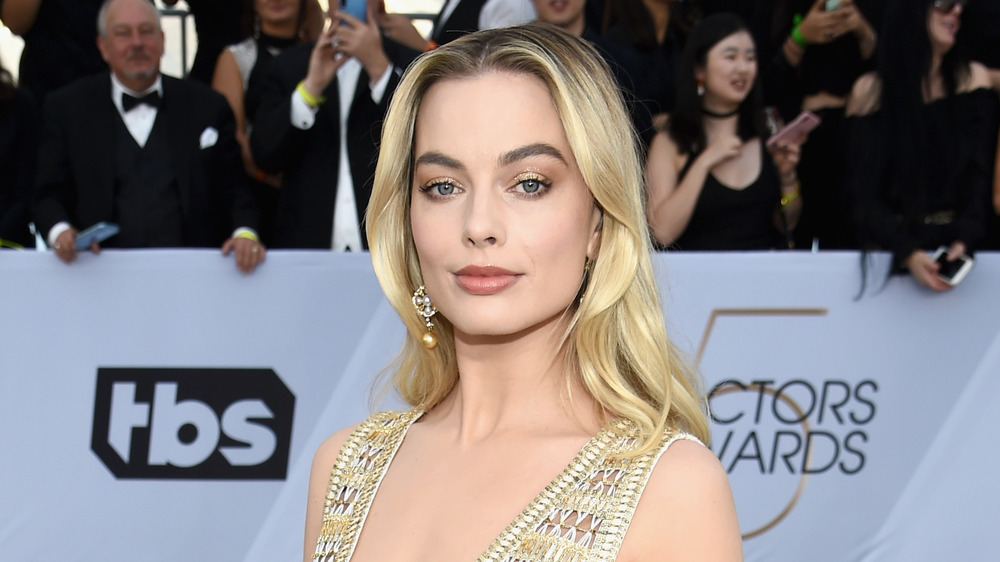 Dimitrios Kambouris/Getty Images
Margot Robbie became a household name in America thanks to her major role in Martin Scorsese's 2013 film The Wolf of Wall Street, where she acted alongside Leonardo DiCaprio as his on-screen wife, Naomi Belfort. Her role was a classic Hollywood casting for someone so traditionally beautiful: she was blonde, sexual, enigmatic, and pretty much a gold digger.
While the casting got Robbie onto the red carpet, and many more red carpets to follow, it gave us only the tip of the iceberg of this remarkable Australian actress. People wanted to know what she was like before the fame. Hint: she worked at Subway, something Robbie admitted in a 2013 interview with the Australian Council of Trade Unions. Since her days as a sandwich artist, Robbie has gone on to found a production company with her husband Tom Ackerley called LuckyChap Entertainment, according to CNBC. She's also gone on to star in a wider range of roles through performances in I, Tonya, Bombshell, Suicide Squad, and Birds of Prey.
With all of the growing attention, it might not come as a surprise that Robbie was asked to be in Playboy by the late Hugh Hefner himself. Here's why she turned the opportunity down.
Hugh Hefner thought Margot Robbie was 'very pretty'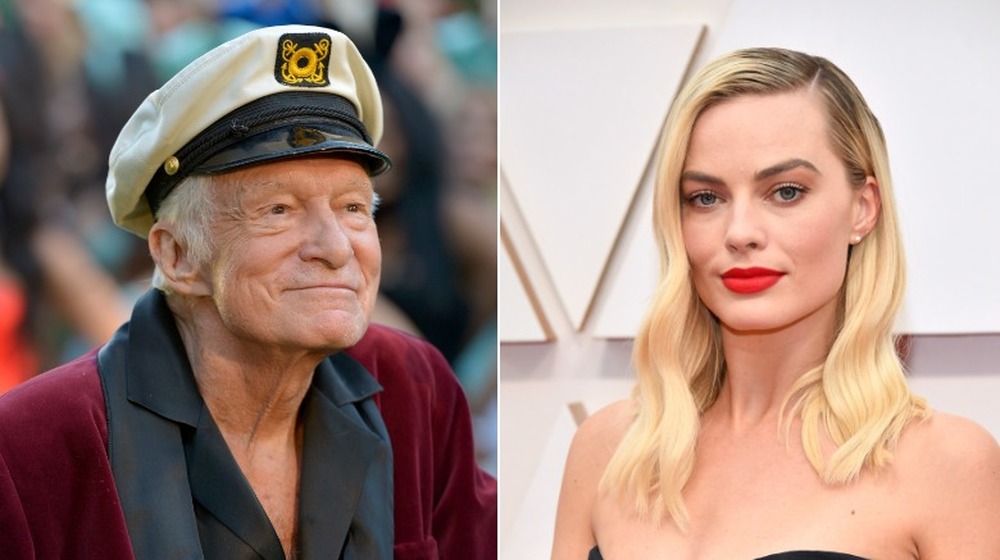 Charley Gallay, Amy Sussman/Getty Images
The late Hugh Hefner loved The Wolf of Wall Street and made a point of telling Us Weekly so in January 2014. Not only did he love the film in general, but he was quite taken with Margot Robbie and wanted to offer her a spot in Playboy magazine.
"She should be in Playboy! Send her a message!" Hefner told the outlet. "We're ready for her. She would be great." Hefner added, "The girl that plays [Jordan Belfort's] wife in [Wolf of Wall Street] is very, very pretty." It seems like he might not have known her name at the time. "We always want the latest, most popular girl of the moment, and that changes week to week," he said.
When told about the offer, Robbie declined. Per the Daily Mail, she told the New Zealand radio station, The Edge: "I've put my family through enough." But does Robbie regret going nude for the film? No way. "When I'm in my 50s I'm going to be looking back saying, 'Whoop, whoop, look how good mum looked."' That's a great attitude!