Whoopi Goldberg Speaks Out After Tom Cruise's Viral Rant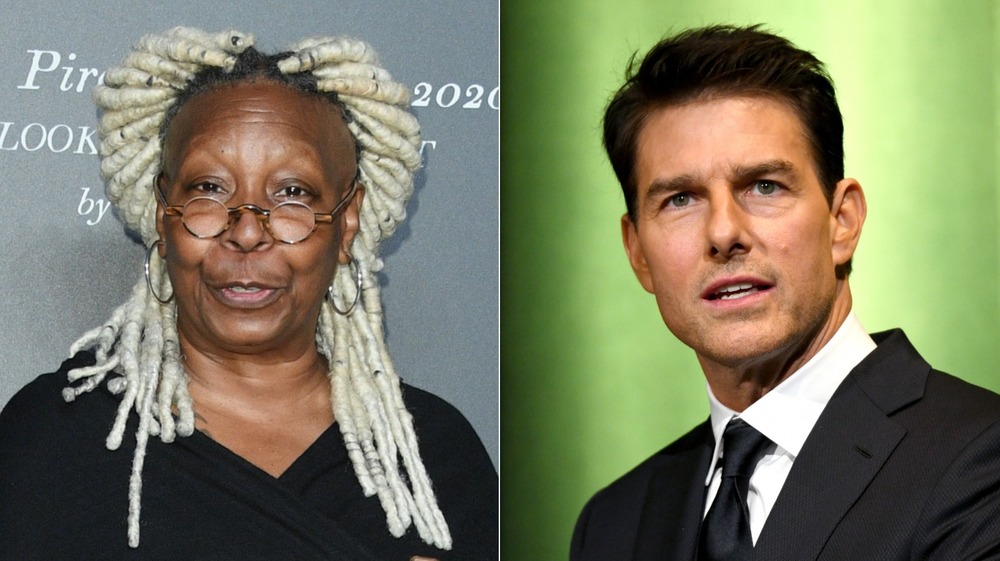 Daniele Venturelli/Getty Images, Michael Kovac/Getty Images
There are many different opinions surrounding social distancing protocols as it relates to the COVID-19 pandemic. As far as Tom Cruise is concerned, you may get cussed out if you don't follow protocol. Following an earlier meltdown on the set of Mission Impossible's seventh installment, it appears that Cruise isn't done scolding his crew members. The actor was captured on tape tearing into his crew with an expletive-laced tirade, per The Sun. 
Cruise, who is also producing the film, was reportedly furious that two crew members violated social distancing protocols by standing too close to one another. The Top Gun star pumped a fortune into behind-the-scenes coronavirus measures after 12 people on set in Italy tested positive for the virus in October 2020. In the first rant, Cruise warned the crew he'd fire them if they didn't follow social distancing guidelines. "I don't ever want to see it again, ever! And if you don't do it you're fired, if I see you do it again you're f***ing gone," Cruise said in a leaked audio clip from The Sun. "And if anyone in this crew does it – that's it, and you too and you too. And you, don't you ever f***ing do it again."
Since Cruise's rant went viral, there have been mixed opinions on how he's handled the situation. While some felt the actor was wrong, celebs are stepping up to defend Cruise — including Whoopi Goldberg. Here's what she thinks about Cruise's viral rant.
Whoopi Goldberg believes Tom Cruise is justified in COVID-19 rant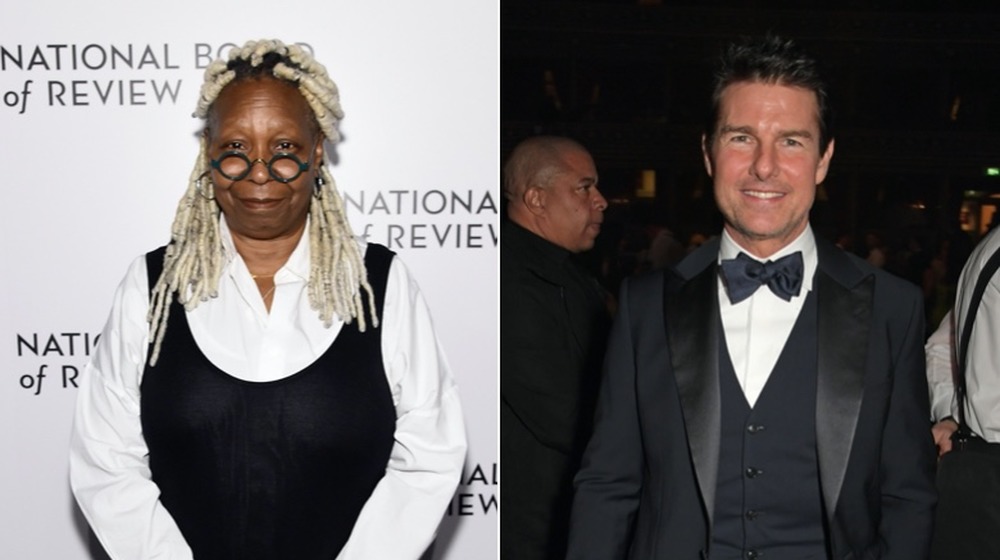 Jamie Mccarthy, David M. Benett/Getty Images
Not everybody is a fan of Tom Cruise's outburst. Five staffers on Cruise's film crew have reportedly quit following his controversial COVID-19 rant, per Page Six. Spencer McDonald of entertainment union Bectu also found the actor's rant unnecessary. In a statement, McDonald said, "After a very difficult year for freelancers working in the industry, the last thing crews deserve is a multi-millionaire Hollywood star screaming abuse and threatening their jobs."
On the other hand, some celebs don't believe that Cruise was overreacting. In a Dec. 16, 2020 episode of The View, Goldberg defended the Jerry Maguire star's tirade. "You know, some people don't understand why he would get so angry... I get it," Goldberg explained. "You can get a new camera operator — no disrespect to camera operators. You can get a new sound man... If [Cruise] is looking over and he can see you not doing what you're supposed to be doing, it's kind of like a little bit of a middle finger, in my opinion."
For the most part, The View co-hosts agreed that Cruise was justified in his anger over the COVID-19 breach. "What amazes me is that people are not in more of a rage," Joy Behar said. "I believe that Tom Cruise was completely justified in doing that."
Co-host Sara Haines, however, found his reaction "disproportionate." "Only a Tom Cruise on a set could get away with that ... You should never speak to grown adults like the way he just did."
Tom Cruise believes COVID-19 is affecting the film industry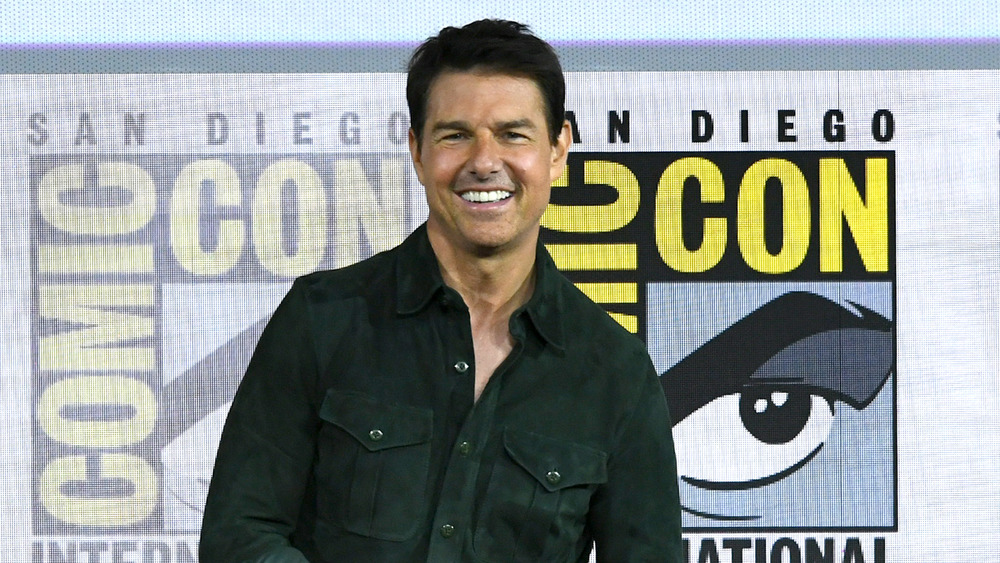 Kevin Winter/Getty Images
No matter your standpoint on Tom Cruise's rant, there's one thing the actor rightly observed: "People that are losing their f***ing homes, because our industry is shut down." Due to the COVID-19 pandemic, the entertainment industry is getting hit hard when it comes to jobs. According to statistics from the Bureau of Labor reported on May 8, 2020 (via Variety), the unemployment rate in the motion picture and sound recording industry jumped from 4.4 percent in March 2020 to 31.3 percent by May 2020. As a result, 217,000 people in the film industry lost their jobs in April 2020.
In addition to unemployment woes, Hollywood is competing with streaming platforms such as Netflix, Hulu, and HBOMax, which have all seen accelerated use during the pandemic. In December 2020, WarnerMedia announced it will release its entire 2021 film slate both in US cinemas (where applicable) and on HBOMax, per The Guardian. 
It's not the first time we've seen actors have serious meltdowns on set — we've seen some pretty wild on-set outbursts from actors such as Christian Bale, Lindsay Lohan, and Joaquin Phoenix. While people will undoubtedly have different opinions on Tom Cruise's meltdown, shooting a film during a global pandemic does sound like mission impossible. Cursing aside, Cruise is certainly under a lot of pressure to keep filming and preserve his film crew's jobs, especially considering that the pandemic delays have blighted the filming of Mission: Impossible 7. Hopefully everyone on set can work together to stay safe.