The Truth About Angelina Pivarnick's Plastic Surgery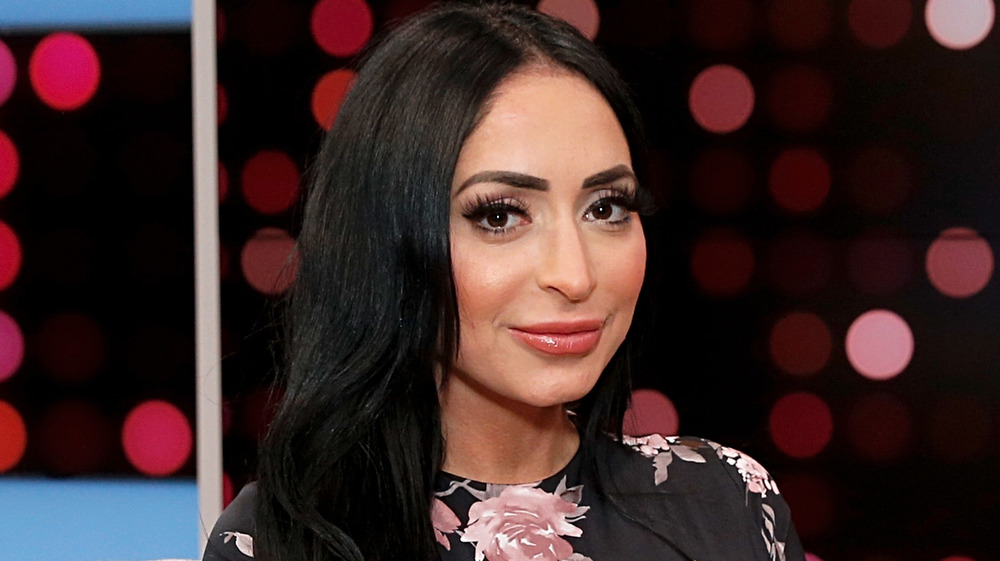 Dominik Bindl/Getty Images
Some celebrities play coy about whether or not they've gone under the knife, attributing their enhancements to good makeup and good genes. However, Jersey Shore star Angelina Pivarnick has no shame in her game when it comes to divulging all the deets about her nips and tucks. In a December 2020 interview with Page Six, the Staten Island native admitted she doesn't have it in her to keep her medical enhancements hush hush. "I'm never going to lie to the fans or anybody that's going to DM me."
She continued, "I'm going to be honest. And that's really how I want to be forever. So, yeah, I'm like, 'You know, screw it. Let me show people how I got my ass injected,'" Angelina said, seemingly referring to the time she took to Instagram while getting a non-invasive Brazilian butt lift procedure by plastic surgeon Dr. John Paul Tutela.
Of course, Angelina knows she could change her body naturally if she pleased, but frankly, she said she doesn't have time to hit the gym. "I don't do squats. I haven't done one squat in like years and I'm not going to do squats," she admitted. "I took the easy way out. Sorry, I don't care! Like, I'm going to be honest." Keep scrolling for more details about Angelina's plastic surgery.
Angelina Pivarnick still gets nervous about going under the knife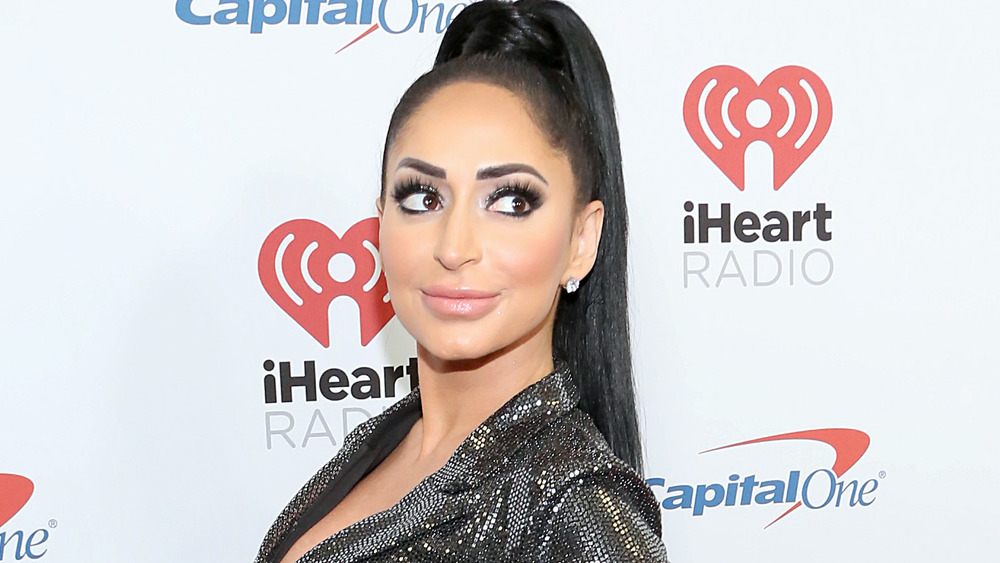 Monica Schipper/Getty Images
Although Angelina Pivarnick is all for plastic surgery and doesn't care who knows it, she does admit that going under the knife still frightens her. "I was really scared to get my boobs done," she told Page Six, revealing her breast augmentation was her riskiest procedure to date. "Having injections is easy peasy, but going under the knife, like that was my first time ever."
While she denies ever getting a rhinoplasty, she revealed that she has inquired about getting liposuction, since, along with exercise, eating healthy doesn't fit with her lifestyle."I'm not one of those girls like, 'I ate one piece of rice,'" the reality TV star told the outlet. "I'm going to tell you that I'm a fat *ss. I like to eat crazy stuff at three o'clock in the morning." Although plastic surgery isn't for everyone, it seems to work for the Jersey Shore star and her budget.