How Tina Fey Saved A Man's Life After A Scary Kayak Accident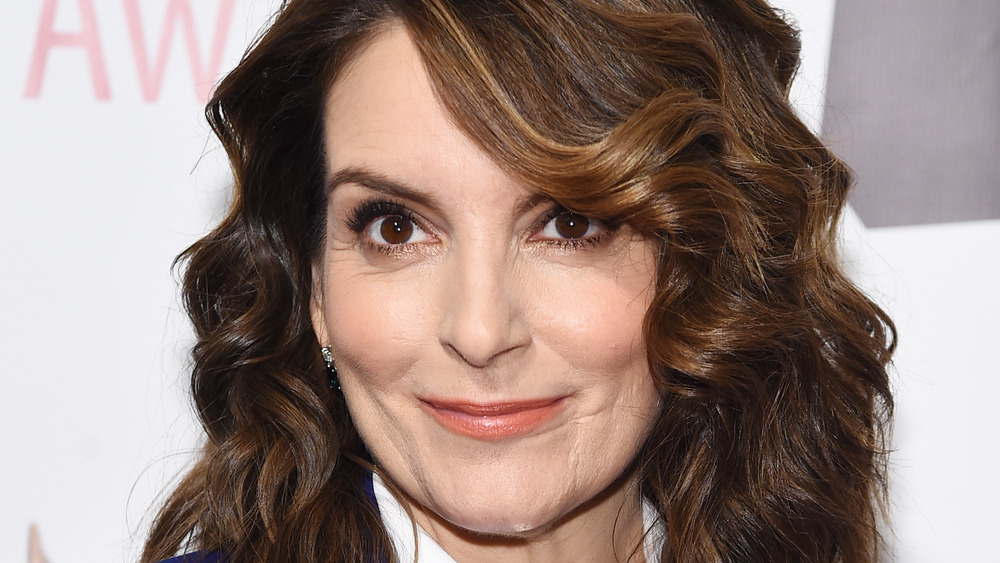 Jamie Mccarthy/Getty Images
Comedian Tina Fey's COVID-19 quarantine started out with an unexpected act of heroism. The 30 Rock star appeared on Jimmy Fallon's The Tonight Show on Dec. 16 2020 to talk about her latest project, the Pixar animated film Soul, in which she stars alongside Jamie Foxx. However, before she discussed the new film, which debuts on Christmas Day 2020, she revealed that she saved a man's life during quarantine. While on a family getaway outside of New York City, the Saturday Night Live alum says she found herself in a tricky situation. Apparently, a man had a kayak accident on the Hudson River, and Fey heard him shouting for help while she was outside in her yard. 
So, how exactly did Fey and her family help this poor kayaker? Keep reading to find out the full story of how this comedian and actress saved a man's life during the pandemic. 
Tina Fey leaped into action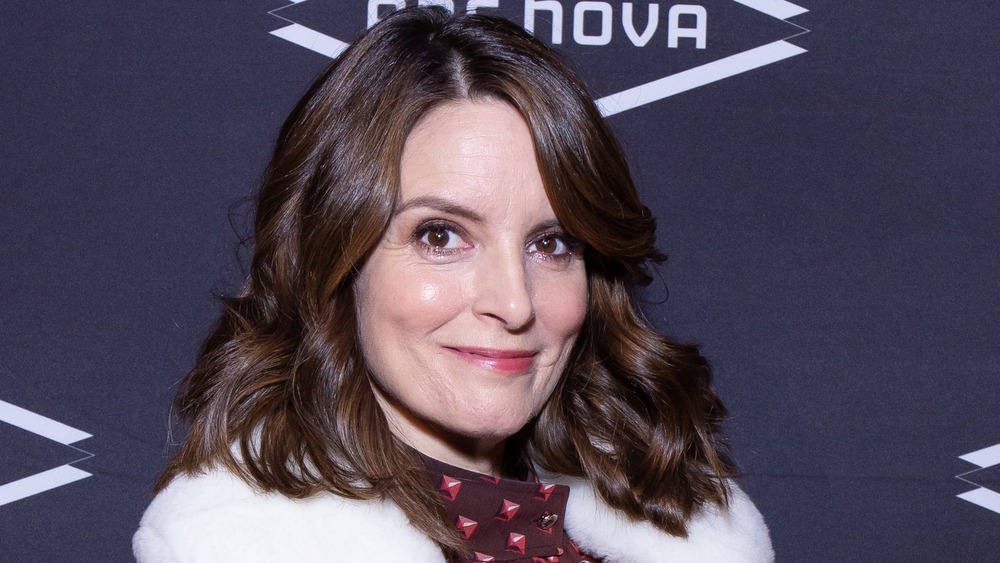 Arturo Holmes/Getty Images
Tina Fey told Jimmy Fallon on The Tonight Show about a wild story that happened to her just two months into lockdown for COVID-19 in 2020. In her interview, she explained that she and her family rented a house outside of New York City to get some outside space after two months inside their Manhattan apartment. She says on their very first day there, she was excited to have her own yard, explaining that it was a nice change to have the space to be outside "without a whole protocol." 
But in that first moment outside, Fey says she was looking down and admiring the Hudson River when she heard a strange noise. "I heard something going 'Help! Help!' And it — I was like, 'Is that 'help' or a bird?'" Fey recalled. She says she ran and got her oldest daughter and then her husband to see if they could hear it too. Unable to tell for sure if the noise was a person or a bird, they ended up calling the cops just in case.
So, what happened once the cops arrived? Fey said: "The cops take off, and then we found out a couple of hours later that it was a guy who flipped a kayak in the Hudson and was floating, no oar." She added, "They found him a mile north in the river." After the story, Fallon congratulated his friend and fellow SNL alum for saving a man's life. Fey, in typical fashion, modestly laughed it off.