The Fear Madelaine Petsch Had To Face In Riverdale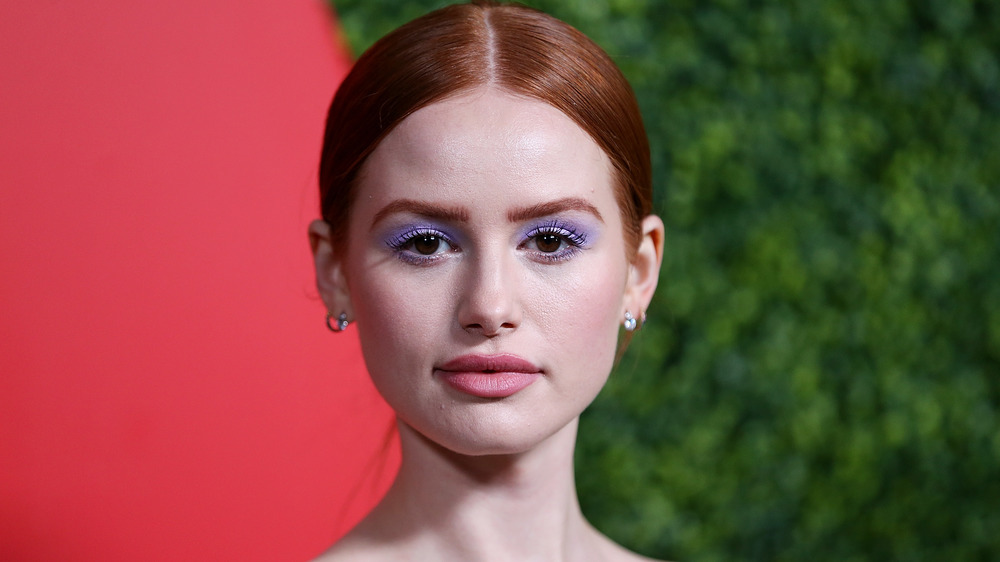 Phillip Faraone/Getty Images
Madelaine Petsch's Riverdale character Cheryl Blossom is arguably one of the best characters on the hit CW show. Although many believed the fiery redhead was nothing more than someone's privileged, rich daughter, her wit, sassy energy, and deep love for girlfriend Toni Topaz (Vanessa Morgan) quickly won over fans everywhere. We also can't forget that Cheryl's iconically killer one-liners are what gif-makers dreams are made of. All in all, she's a bada** character who's had to bounce back from all of Riverdale's insanity throughout its four-season run. From losing her twin brother Jason (Trevor Stines) to joining Edgar Evernever's twisted cult, she's been through a lot — to say the least. 
As it turns out, the actor also had to undergo her own trial and tribulations when it came to filming scenes by the water. Despite playing a character with a ton of scenes by (and in) Sweetwater River, Petsch is actually terrified of large bodies of water.
So how did the Washington native face her fear when filming Riverdale? We reveal that answer, as well as recount Petsch's near-death experience.
Madelaine Petsch had a panic attack during filming
Madelaine Petsch had to face her fear early on in Riverdale when she was part of a scene in which her character, Cheryl Blossom, is in a rowboat on Sweetwater River. She opened up about her experience in 2017, telling Glamour she had a full-on panic attack while filming. "When I read the script for that scene in Riverdale, I assumed they'd use a stunt double in the boat," the actor explained. "When I got to set, they were like, 'So, we're gonna put you in a wetsuit.' And I was like, 'Excuse me? A what?'" Unfortunately, things got worse before they got better. "I was having a panic attack. No one knew I was freaking out," Petsch continued. "Once we started shooting, I was fine. I was like, 'It's fun. It's Cheryl. It's not me.'"
The fear actually comes from a near-death experience that happened when she was younger. As she explained during an April 2020 appearance on The Kelly Clarkson Show, "When I was in South Africa as a kid, I was in the sea, as you do, and a tide got really big and it took me under. I literally thought I was going to die. I was eight years old." Luckily, Petsch's mom was able to save her life. 
Although she reiterated how "scary" it was to film in a body of water — especially because she was with her co-star, Trevor Stines, who had never rowed a boat before — she admitted that it ultimately helped her conquer her fear. Nice work, Madelaine!