Why Meghan Trainor Says She Only Writes Happy Music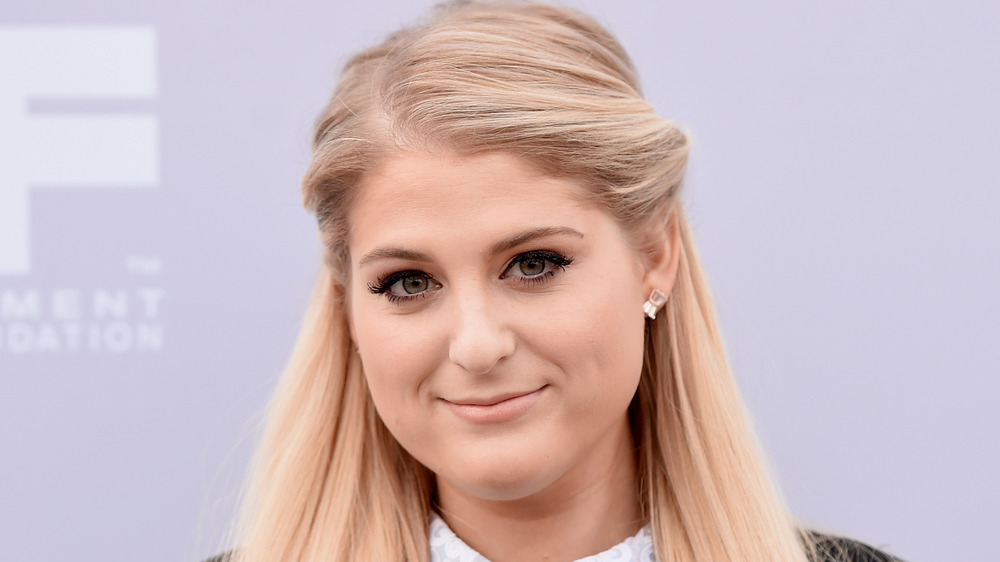 Jason Merritt/Getty Images
Meghan Trainor had a breakout moment aspiring pop stars only dream about (unless you're, say, Billie Eilish or Lil Nas X). The boisterous and instantly likable singer scored a No. 1 smash with her body-positive anthem "All About That Bass," and it remained on the chart, in all its booty-shaking glory, for 47 weeks. Soon after, Trainor released her 2015 debut album, cleverly titled, Title. Its retro-leaning and catchy, empowering songs proved the star wouldn't be a "one-bass wonder," so to speak. Tunes like "Lips are Movin'" and "Like I'm Gonna Lose You (feat. John Legend)" were hits as well, and the latter has 600+ million Spotify plays to date.
Her 2017 follow-up LP, Thank You, had another Billboard-charting hit in "NO" (gotta love an all-caps title), and she put out an impressive Christmas album in 2020. As Meghan Trainor is still in her twenties as of this writing, she definitely has a bright future! Speaking of bright, Trainor is all about body positivity. "I'm the poster child for no Photoshop!" she told BBC in 2016. "A friend said to me, 'you talk about things that people feel but they're too shy or embarrassed to admit, and you make us feel comfortable again.'" Yup, the star definitely preaches independence and strength in her music and she doesn't plan on stopping anytime soon. If you're expecting a Taylor Swift Reputation-style dark era from Trainor, think again. 
So where does all of this positivity come from? Here's the inspiring reason why Meghan Trainor said she will only write happy songs. 
Meghan Trainor wants to boost kids' confidence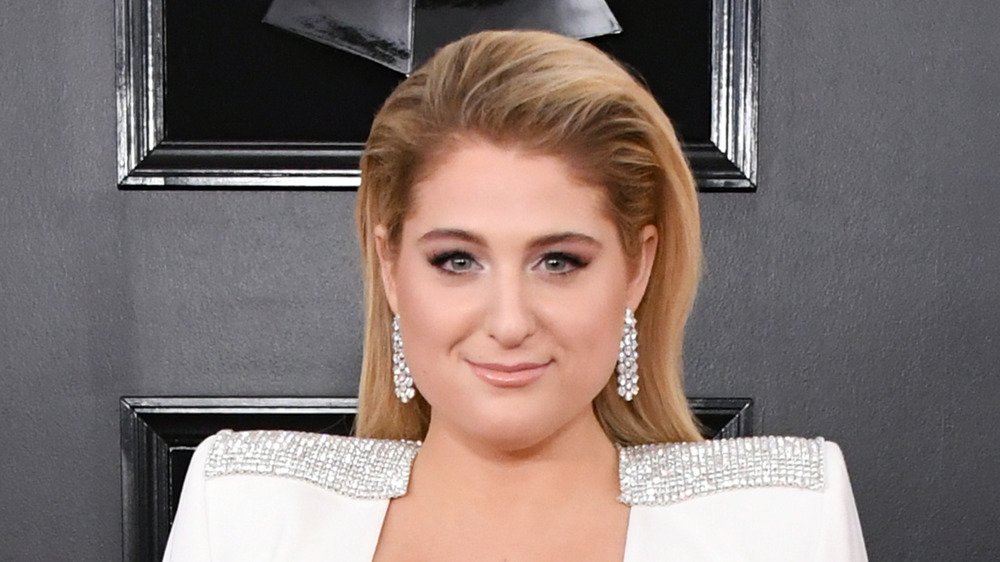 Jon Kopaloff/Getty Images
Why does Meghan Trainor only write positive music? The singer explained in a December 2020 podcast interview with hairstyle maven Jonathan Van Ness on Getting Curious With Jonathan Van Ness that she creates "anthems" and happy songs for a very heartfelt reason. 
"When 'All About That Bass' like changed everyone's life I guess, in the best way, I would have parents come up to me at my meet-and-greets, like 'my daughter, you're about to meet her. She was suicidal but now she wants to live because your song changed her whole perspective,'" Trainor explained. She added, "[Or] 'my kid stopped going to school until your song came out, and now they're finally confident to love themselves.' And it would make me bawl my eyes out and I'd say, 'you are so significant please stay with me forever.'"
Trainor added that she felt that song gave her a "superpower," to help people. "I [now] have a duty ... I'm going to help as many people I can not have those thoughts ... All my anthems ... I wanna be the girl with the happy, positive music. That's what I want on the radio." Meghan Trainor has not only brought joy to people but has even changed lives with her music. A pop star who wants to preach positivity always? More power to her!

If you or someone you know are in crisis, call the National Suicide Prevention Lifeline at 1-800-273-TALK (1-800-273-8255) to speak with a trained counselor who can help.