The One Item Meryl Streep Kept From The Devil Wears Prada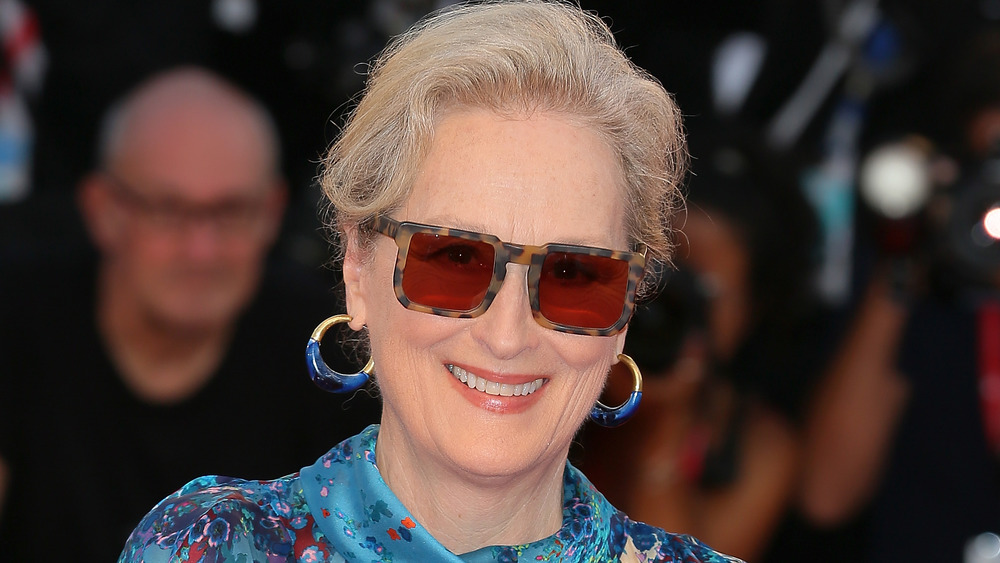 Ernesto Ruscio/Getty Images
Since the release of The Devil Wears Prada in 2006, fans of the movie have been repeating the oh-so memorable lines from the iconic Miranda Priestly, played by Meryl Streep. In the film, the actress portrays an emotionally distant, cold (yet inspiring) fashion editor whose demands and attitude make for the perfect fantasy based on reality of the fashion world movie. Per Variety, the film "went on to gross $326 million worldwide for Fox." Much of the film's popularity is likely thanks to Meryl Streep and the iconic Miranda Priestly's mannerisms, one-liners and overall demeanor.
"She was terrifying," screenwriter Aline Brosh McKenna told Vanity Fair of Streep as Priestly. "The first scene I saw was when she turns around to glare at Andy from the top of the stairs. I was so terrified by her look alone that I threw my arm out in front of the director like we were in a car wreck. I was so scared." Streep's character will surely go down in history among the actress' long list of exemplary roles, and so will one small item from Miranda Priestly's wardrobe.
Meryl Streep will see you now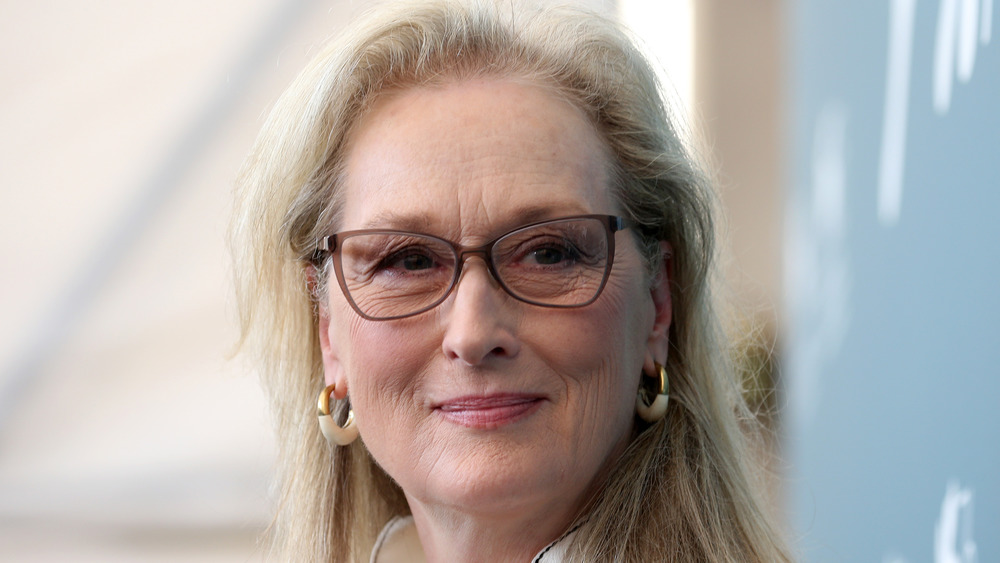 Franco Origlia/Getty Images
For a movie centered in the fashion industry, there's no question that the wardrobe has to be top-tier. For The Devil Wears Prada, that meant a budget of over $1 million just for clothes, per Variety. Thanks to designer Patricia Fields — who was charged with overseeing the film's wardrobe — actress Meryl Streep was able to further pull off the role of Miranda Priestly. The one item Streep reportedly kept from the digs? Her sunglasses. According to IMDb, Streep kept the glasses and they popped up again during the infamous "Money Money Money" scene in 2008's Mamma Mia!, with Streep's Donna donning Priestly's peepers.
Costumes aside, the actress previously revealed that the inspiration behind her Prada character was businessman and industry leaders she's known. "The voice I got from Clint Eastwood," the actress said on a press tour for the film (via Variety). "He never, ever, ever raises his voice and everyone has to lean in to listen, and he is automatically the most powerful person in the room. But he is not funny. That I stole from Mike Nichols. The way the cruelest cutting remark, if it is delivered with a tiny self-amused curlicue of irony, is the most effective instruction, the most memorable correction, because everyone laughs, even the target. The walk, I'm afraid, is mine."