The Jason Momoa Flick That's Topping The Netflix Charts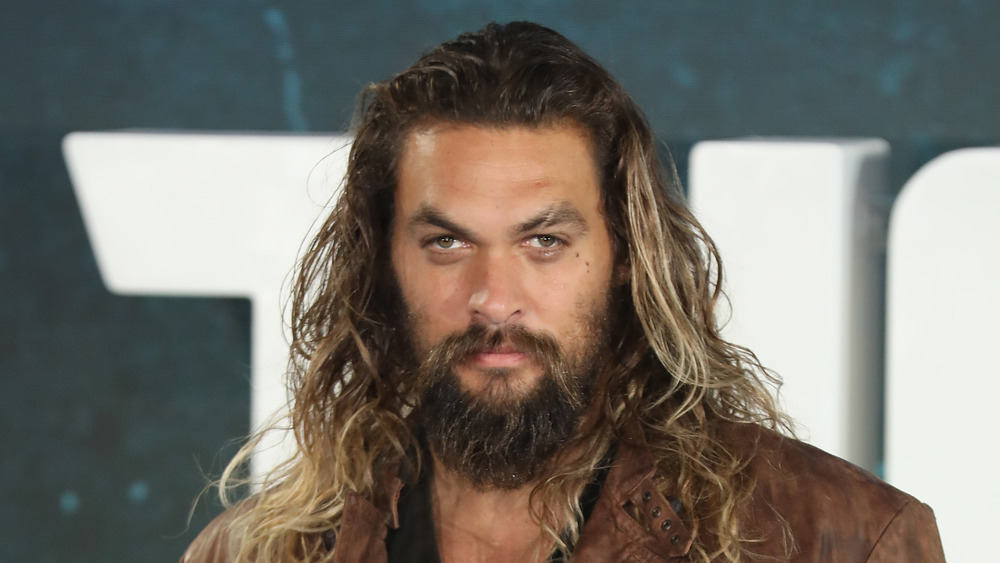 Tim P. Whitby/Getty Images
Actor Jason Momoa has crafted quite the career for himself over the years and has made his mark in action movies. Momoa's first acting role found the 19-year-old rocking a Speedo for three seasons on Baywatch Hawaii as lifeguard Jason Ioane. He went on to star in the TV series North Shore and Stargate: Atlantis before landing his "big break," the role of Khal Drogo on the global phenomenon HBO series Game of Thrones. 
After Momoa's Game of Thrones character was killed off in the first season of the show, he found himself struggling to find work. During a December 2018 appearance on The Graham Norton Show, Momoa told Norton (via Associated Press), "I didn't get much work after that. I mean, what do you do with that — [Khal Drogo] doesn't speak English, he's not funny and he just hurts people." He added, "I played that character well so it was a bit challenging afterward. People would literally say, 'Wow, you speak English!'"
After four years of struggling to find work and starring in some very forgettable films (does anyone remember 2014's Debug?), Momoa was cast as Aquaman. That casting jump-started Momoa's movie career. While 2018 will be remembered as the year Aquaman was released, one of Momoa's forgotten films, released that same year, has experienced a resurgence on Netflix. 
Jason Momoa's 2018 movie Braven is an unexpected Netflix hit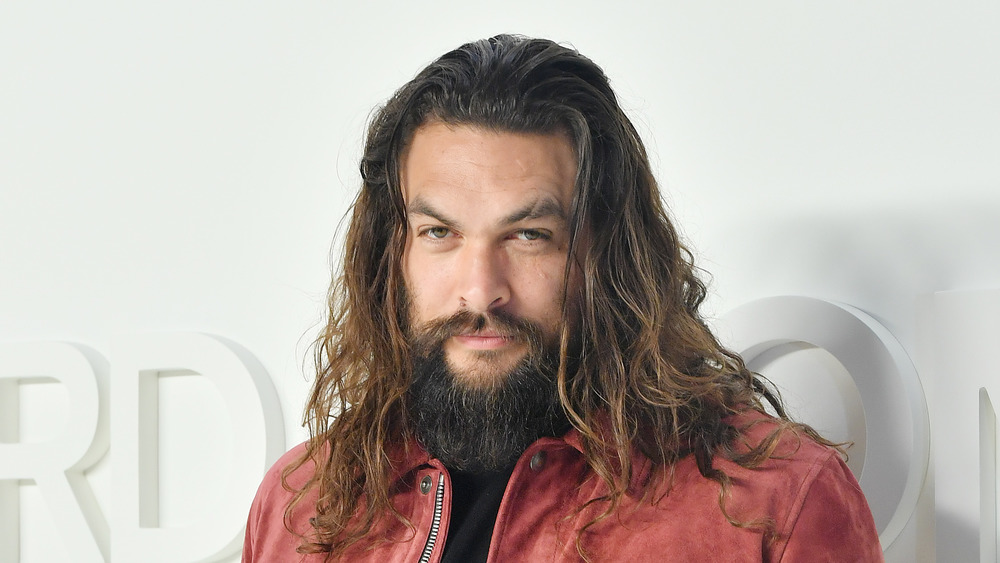 Stefanie Keenan/Getty Images
Netflix users continue to surprise with their viewing choices. In early December 2020, according to The Daily Mail, Jennifer Garner's 2018 action film Peppermint was one of the most-watched movies on the streaming network. Well, now Jason Momoa's little-seen Braven, also from 2018, reached the upper echelon of Netflix's Top 10 chart
In the film, Momoa plays logging company owner Joe Braven, who takes a trip with his father (Stephen Lang) to their hunting cabin for a bit of bonding. The pair don't have much time to bond as they happen upon a gang of drug traffickers (played by Garret Dillahunt and Zahn McClarnon). Braven's cabin was apparently used to hide the traffickers' drugs. This leads Braven to an intense battle, as he must protect the lives of his entire family.
While the film was not a hit at the box office, it does enjoy a very solid 77% Rotten Tomatoes score. Critic Lisa Cam from Time Out wrote of the film, "If you've had a hard day and want to watch something to restore your sense of justice in this world, then Braven has all the boxes well and truly ticked." Plus, who isn't up for watching Momoa chuck axes at bad guys?