Jason Momoa Reveals He Couldn't Get Any Work After This Role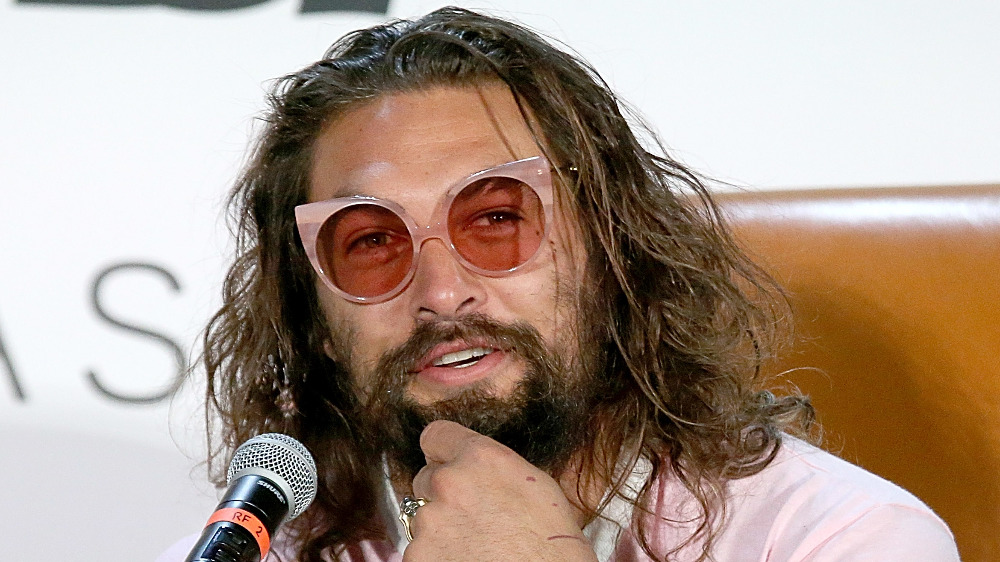 Gary Miller/Getty Images
Jason Momoa has been turning heads ever since he moved to Hawaii to connect with his dad when he was a teen. His handsome looks and chiseled body received so much attention that once in Hawaii, he quickly landed modeling gigs and then a lead role in what would be a hit TV show. "I was 19 and folding t-shirts in a surf shop," he told Reuters. "And I got chosen out of 1,300 people to play a lead role on Baywatch Hawaii. I didn't even know how to act."
His acting career did not exactly take off after that. Following Baywatch, Momoa secured a role in North Shore, which kept him busy for only about a year, but after that, he struggled to land a serious role — and even an agent — for years. "No one would take me seriously because it was Baywatch. I lived in the shadow of that for a long time," he said.
Momoa's career seemed to pick up after he landed a main role in the SyFy TV series Stargate: Atlantis in 2004. However, he hit another dry spell after securing a part that you probably assumed would have propelled his career to the next level. Here's the surprising truth about a series that proved to be a big break for just about everybody involved ... except Momoa.
Jason Momoa couldn't get work after this popular role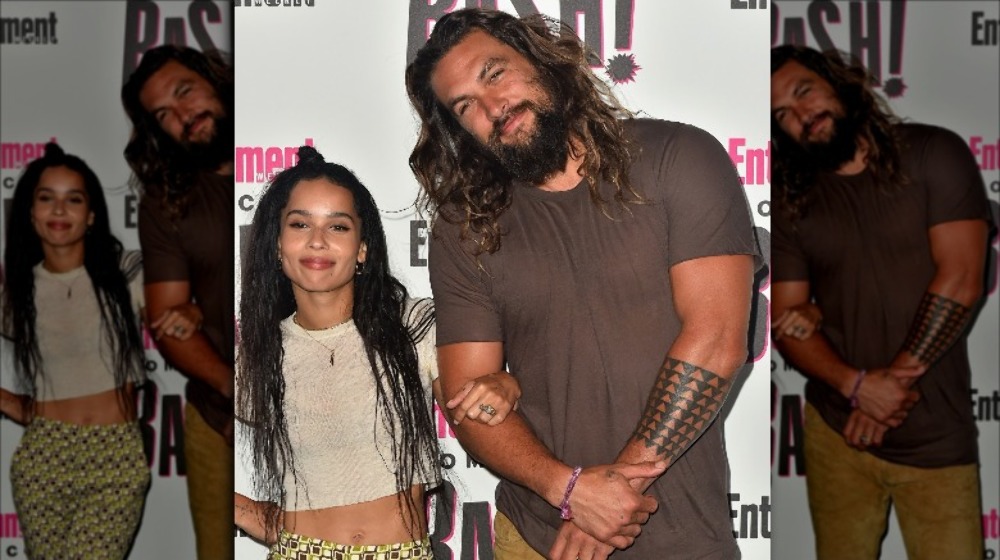 Jerod Harris/Getty Images
After starring in a long-running, Emmy-dominating show with a voracious fan base, one would think Jason Momoa would easily transition to new projects. Unfortunately, that was not the case when Momoa's character, the Dothraki warrior Khal Drogo, died during Season 1 of Game of Thrones in 2011. Despite the lasting popularity of his character, Momoa was broke after his GoT gig. Literally, he could barely pay his bills.
"I mean, we were starving after Game of Thrones," Momoa told InStyle. "I couldn't get work. It's very challenging when you have babies and you're completely in debt."
Luckily, the father of two – and step-father to actress Zoë Kravitz (pictured) — was eventually able to remedy his financial woes when he landed the role of Aquaman in 2016′s Justice League and in 2018's titular blockbuster. In 2021, he'll star in Dune, alongside A-listers Josh Brolin, Timothée Chalamet, and Zendaya. He talked a bit about that project  — a film adaptation of Frank Herbert's 1965 novel. "It's not alien versus alien — it's about conflicts between human tribes," he told InStyle. "And greed. It really hits home right now."