The Truth About Joe Biden's Niece Caroline's Many Legal Troubles
Caroline Biden, the niece of Joe Biden, is under the microscope after pleading guilty and avoiding jail for a DUI. According to Business Insider, Biden's niece has reportedly managed to avoid jail for a third time, after getting a DUI in 2019 for crashing her car into a tree. The 30-something niece of our future POTUS was given "between 20 days and six months of confinement" at her Dec. 3, 2020 hearing (via Business Insider). Having your uncle as the leader of the free world may sound like a perk, but it can make those close to the future president a target for media coverage.
The New York Post reported that Biden's niece got probation, and she will have to pay a $1,990 fine and perform 12 hours of community service. The New York Post offered additional details about the daughter of James Biden, who was arrested in Pennsylvania in August 2019 and was apparently driving without a driver's license.
The media loves to report about members of the family of the president and veep, just ask Hunter Biden. Keep reading to learn more about Biden's niece and her various legal troubles. With all of the tragedy the Biden family has faced, the media coverage on Biden's niece will likely not disrupt the family much. 
Joe Biden's niece Caroline isn't the only family member in the spotlight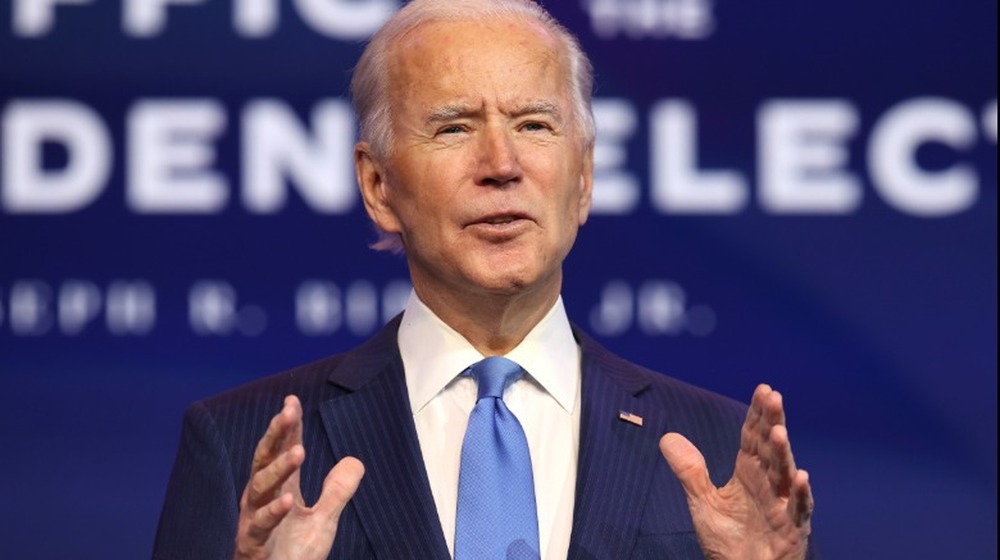 Chip Somodevilla/Getty Images
The recent legal problems of Caroline Biden are not the first time she's faced challenges in a courtroom. Business Insider reported that Joe Biden's niece allegedly spent more than $110,000 on a stolen credit card in 2017. In 2013, the President-elect's niece was arrested for punching a police officer during a "scuffle" with her roommate. According to the Daily Mail, the case was dismissed, and she was "allowed to re-plead the lesser charge of petty larceny and agreed to go to anger management."
After her December 2020 guilty plea, The New York Post reported that the daughter of Biden's brother James will now have her "driver's license suspended for a year and will participate in a drug and alcohol awareness program."
It's been a rough few weeks for James and his family altogether. Politico reported that federal investigators have questions for James tied into an ongoing investigation on Hunter Biden. 
POTUS family members sparking controversy is common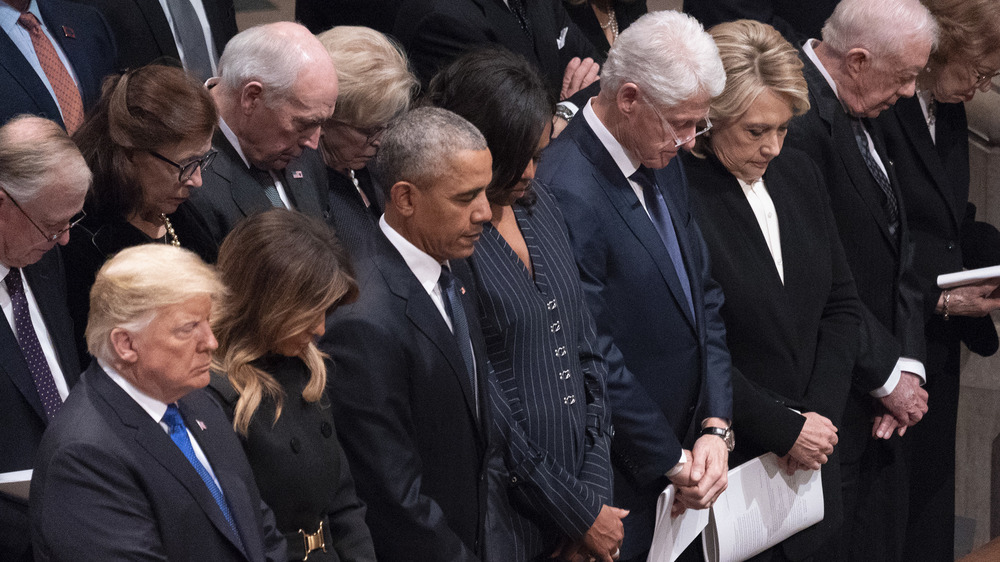 Pool/Getty Images
Presidents of the United States face some of the same problems as the rest of us. Every family has at least one or two black sheep in the group, right? Uncles, sisters, or cousins who go off the rails are a bit of an American tradition.
In the Trump administration, Jared Kushner's sister got caught trying to offer Chinese investors American residence visas and potential American citizenship if they invested in a Kushner family real-estate development deal. In 2017, The New York Times reported Kushner's sister Nicole Meyer was trying to sell Chinese investors "$500,000 investments in a luxury high rise that is part of a $1 billion project of the Kushner Companies."
Troubled POTUS family members are on both sides of the political aisle! When Bill Clinton was POTUS, his brother-in-law Hugh Rodham got caught trying to influence presidential pardons — after collecting $400,000 (via Yahoo News). The most "colorful" POTUS family member award goes to Billy Carter, brother of Jimmy Carter. According to Yahoo, Billy ran a gas station and tried to sell his own beer that he called Billy Brew.