The Real Reason Maren Morris Is Canceling Her 2021 Tour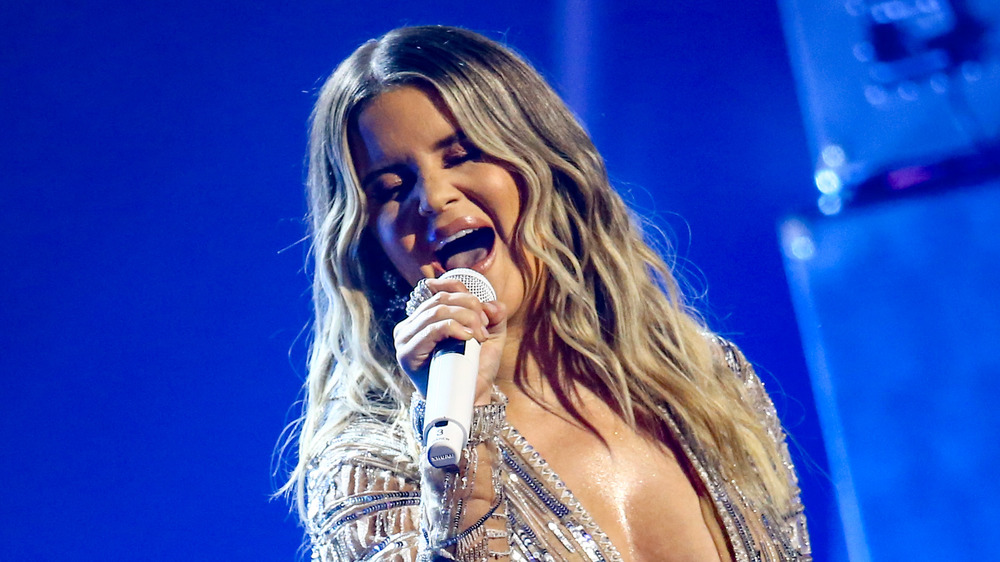 Terry Wyatt/Getty Images
It seemed like Maren Morris was unstoppable in 2020. She announced RSVP: THE TOUR in February, which followed her No. 1 country album Girl; performed at the Houston Rodeo while nine-months pregnant; and then welcomed her first child, Hayes Andre Hurd, with husband Ryan Hurd in March. Morris' rising star power followed her to the 2020 CMA Awards, where she performed her hit "The Bones" and snagged the titles for Single of the Year, Song of the Year, and Female Vocalist of the Year, per Variety.
Morris also won The Academy of Country Music's title for Female Vocalist of the Year. "I feel like that goes to someone that your peers think had a massive, monumental year," she said after winning the prestigious award (per E! News). "So I am just so humbled that my Nashville community, my industry peeps think that my year has been big because part of it has been in 2020, which has been kind of a s**t show. So, someone saying I had a good year is so much validation."
Despite the huge milestones she saw in 2020, the year has not been perfect for Morris. Just three months after announcing her RSVP tour, the country singer had to postpone the dates due to the coronavirus pandemic. Now, just over six months after the tour was supposed to begin, she had to cancel it altogether.
Keep reading to learn the real reason Maren Morris is canceling her 2021 tour.
Maren Morris saw no choice other than canceling her RSVP tour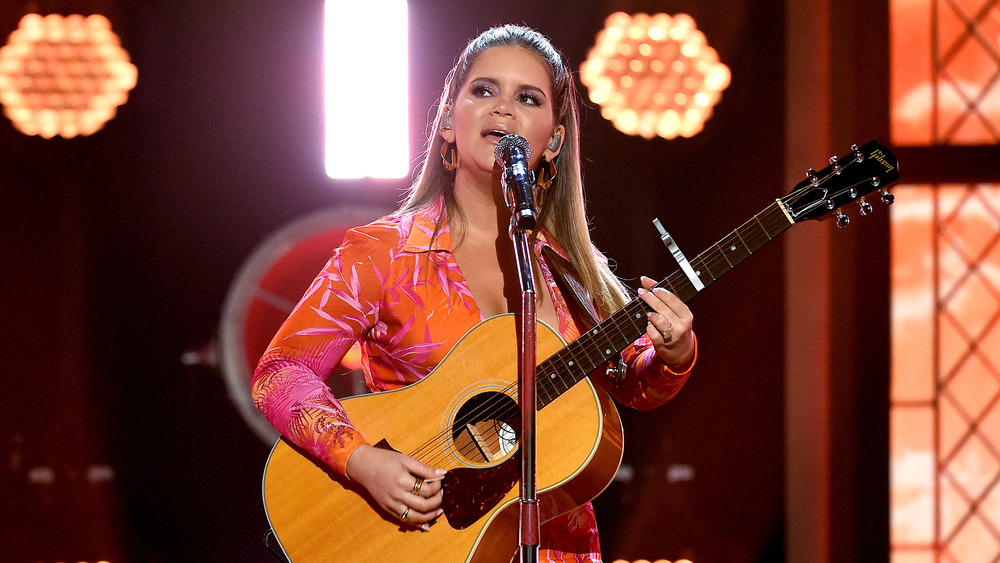 John Shearer/acma2020/Getty Images
Maren Morris took to her Instagram on Dec. 19, 2020 to let her fans know that RSVP: The Tour won't be happening due to complications caused by the coronavirus pandemic. "There is so much hope with this vaccine being distributed in 2021, but we are still unsure of when we will be able to do the tour next year," Morris began. "With the prospect of, yet again, rescheduling half of the dates already becoming a reality, I have decided to cancel the RSVP tour." She told her fans that refunds would be issued and thanked them for their patience.
The FDA approved the Pfizer COVID-19 vaccine in early December, and it started being distributed to healthcare workers shortly after. However, there is no timeline in sight for when most Americans can return to any sort of normalcy, per ABC News. 
On the bright side, fans of the "Girl" singer have something new to which to look forward: a new album. "I am in the midst of working on my third record, so I hope we can all come together and enjoy live shows safely again soon," the singer shared in her post. Morris released two new songs in June 2020 that she "couldn't wait" for her fans to hear, but there's no word if they will appear on the new album.