The Untold Truth Of Joe Biden's Niece, Caroline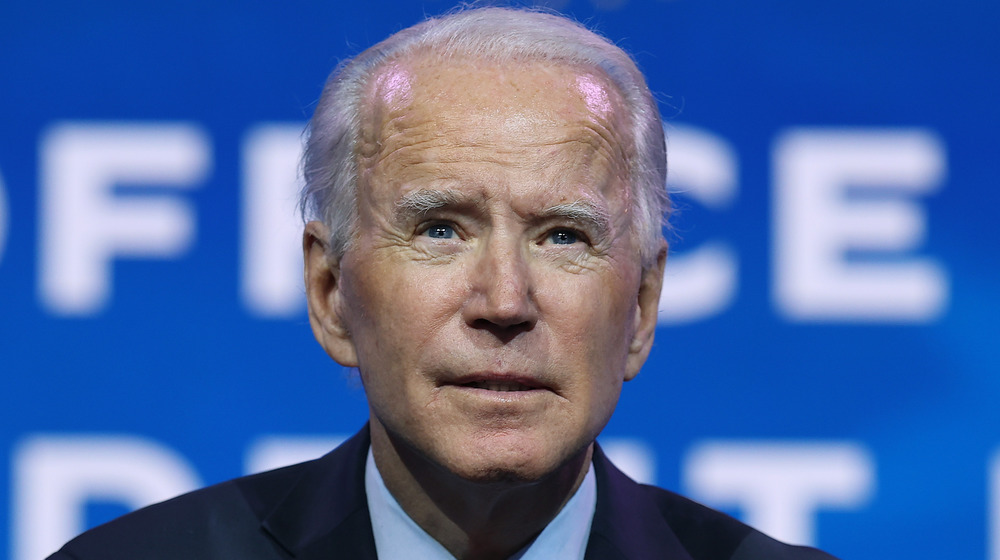 Chip Somodevilla/Getty Images
Now that Joe Biden is the president-elect, Americans are getting to know more about his family. Unfortunately, the spotlight doesn't always highlight something positive. In early December 2020, Joe's niece, Caroline Biden, pleaded guilty and avoided jailtime for a DUI (via The New York Post). 
Pennsylvania court records indicate she "was sentenced to 20 days to six months of 'confinement'" — meaning, Biden's 30-something niece will be on probation for at least five months, in addition to partaking in rehab for 20 days, paying a $1,990 fine, and performing 12 hours of community service. A district attorney spokesperson said, "She will be on probation ... Should she then violate or break the law at any time, then she will be on the hook for the rest of the sentence." 
The incident in question took place in August 2019. In addition to hitting a tree with her car, Caroline apparently didn't have a driver's license with her, and had carisoprodol and lorazepam pills in the car and in her system, along with other substances. While some might question whether Caroline's lack of time behind bars is unfair due to her famous family, Pennsylvania attorney Mike Gottlieb explained, "It is not an unusual sentence to get credit for the time in rehab. So truthfully, I don't think she was treated any differently than any of my clients would have been."
While this was Caroline's first bout with legal trouble in Pennsylvania, she's unfortunately had legal issues in other states.
Joe Biden's niece, Caroline, has a history of legal trouble
Joe Biden's niece, Caroline Biden, was previously caught up in a credit card scam in 2017, per The New York Post. She allegedly used a stolen credit card to spend $100,000+ at a pharmacy in New York City. While she could have caught a felony conviction at the time, Caroline ended up pleading guilty to a lesser charge to avoid that, paid back the money for her hefty pharmacy bill, and completed 10 days of community service. 
Additionally, the outlet reports that Caroline got in trouble back in 2013 after reportedly not paying her rent. Apparently, Biden's niece "threw punches at police officers," who had to force her into handcuffs following a confrontation with her roommate over the issue. Caroline was allegedly "screaming at the top of her lungs," before cops were called to intervene. Her "charges of resisting arrest, obstruction of government administration and harassment" were ultimately dismissed, per the Daily Mail.
For the most part, Caroline Biden makes headlines whenever she's involved in legal drama, but now that her uncle is moving into the White House, the spotlight will be shining even brighter on Joe Biden's family. Hopefully, Caroline will be able to turn things around following this latest incident.