One Thing Tayshia Adams Didn't Do Before Becoming The Bachelorette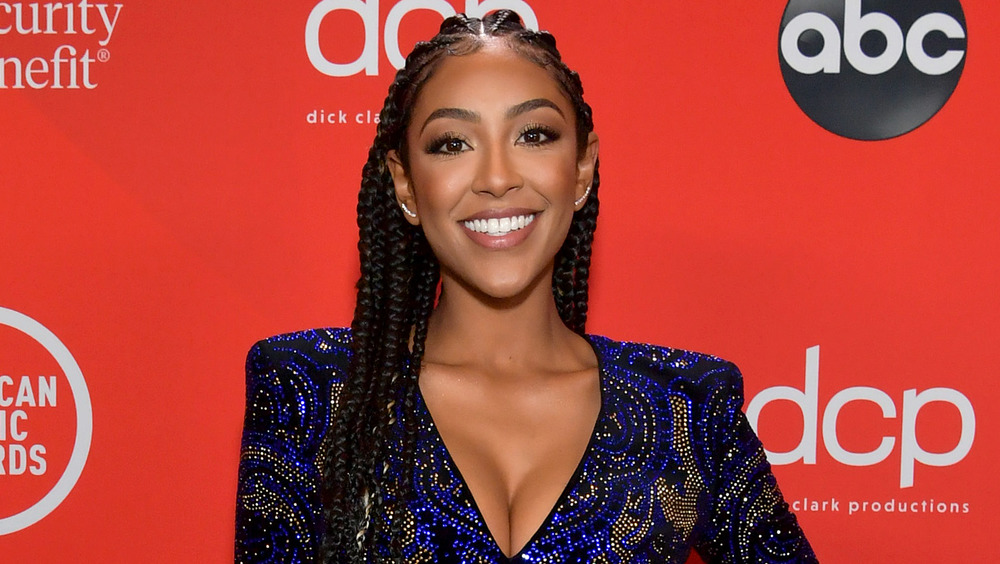 Emma Mcintyre /ama2020/Getty Images
Season 16 of The Bachelorette has certainly been the show's most dramatic season yet, as host Chris Harrison would say — and this time around, he certainly was not exaggerating. With the COVID-19 pandemic drastically restructuring how the show operates, along with the original Bachelorette Clare Crawley dropping out after two weeks to pursue a committed relationship with contestant Dale Moss, the season has had no shortage of surprises.
When The Bachelor and Bachelor In Paradise alum Tayshia Adams was called in to replace Clare as the Bachelorette, it was a twist no one saw coming, including Tayshia herself. The unexpected change-up was actually part of the reason Tayshia chose not to do one particular thing before coming on the show, a decision that she feels has benefitted her journey to find love and one that not all past Bachelorettes can say the same about.
Keep reading to learn more about what was not a part of Tayshia's preparations for becoming the next Bachelorette.
Tayshia Adams did not look her suitors up online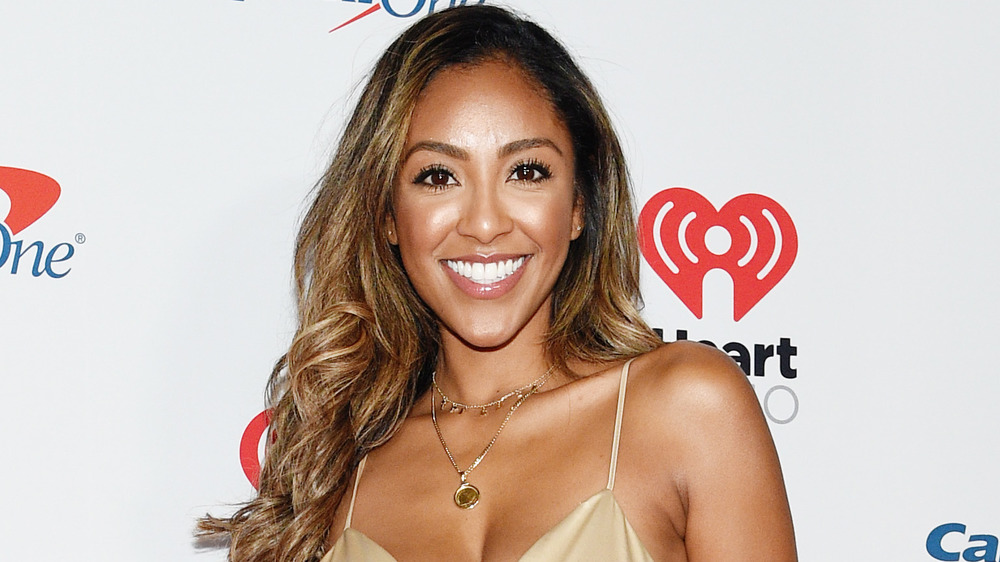 David Becker/Getty Images
As fans know, Season 16's original Bachelorette, Clare Crawley, had previously looked up her suitors' social media profiles before filming started. Clare told Entertainment Tonight, "There was nothing against the rules of going on social media and looking at people's [profiles]. I feel like I'd be doing myself a disservice to not do my research and look these guys up." Clare also admitted on the show that her now-fiancé Dale Moss had caught her eye on social media, so perhaps that played into her instant connection with him.
When she agreed to replace Clare after the original lead quit the show to be with Dale, Tayshia Adams took a different approach and decided to go into things blind. She told US Weekly that this was mainly because she had not expected to be the Bachelorette and had to step into the role last-minute, leaving her no time to do so. She admitted to looking up the contestants when they were announced for Clare, but said "that was, like, months and months ago."
Ultimately, Tayshia is happy she did not look them up beforehand and likely feels it gave her a clean slate to get to know the guys and form genuine connections without any preconceived notions. "When I was in quarantine, I didn't think that this phone call was ever going to come," she said. "I didn't really have the chance to look at them before. And I'm glad I didn't, to be honest."