Who Is Meryl Streep's Son, Henry Wolfe?
It's no surprise Meryl Streep's children are just as talented as she is. The award-winning actress is mother to four children — three daughters and her only son, Henry Wolfe. Of course, Henry holds a special place in Streep's heart as the sole boy in the family — aside from her husband of over 40 years, Don Gummer, per Closer Weekly. In a December 2020 interview, the star of the Netflix film The Prom, opened up about life at home, telling the South China Morning Post, "We're very close as a family." Describing her children, Streep continued to say, "They're people who are alert to the world and alive to it and interested and curious. I'm proud of them, but I keep them out of the umbrella of my fame because they hate it, and I understand that."
While Streep says her kids do not always love the attention of having an A-list mother, they have each dabbled in the entertainment industry at one point or another. "The fact that my mom is who she is can be overshadowing," Henry told the New York Daily News in 2011. "Sometimes I worry that my story isn't good enough. Sure, my mom is part of the story and I don't get pissed when people ask me about her, but I wish I had something that could eclipse that as far as compelling story lines." Keep scrolling for more details about Henry's career in music.
Henry Wolfe is talented like his mom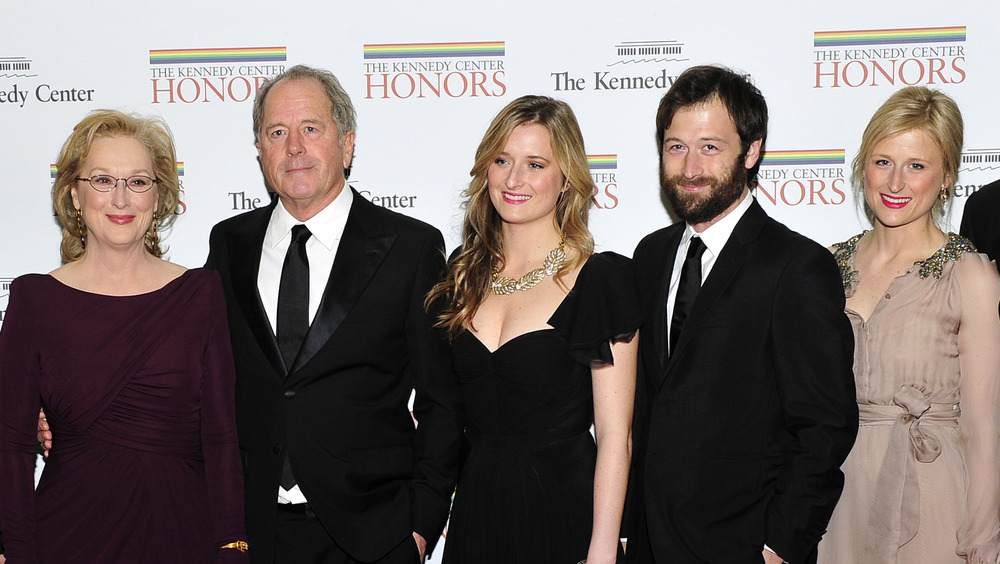 Pool/Getty Images
Being Meryl Streep's eldest child and only son, Henry Wolfe stands out from the family in more ways than one. While his sisters have tried their hand at acting, he went a different route and pursued a career in music, despite having studied acting at New York University for two years, per O Magazine.
"For me, music was more stimulating from day to day," he told the New York Daily News in 2011. "It was something that I didn't need to be working on a project to practice. I can do it whenever and I get satisfaction from completing songs that I never really got from acting."
Henry went on to forge his own path in music, where he first began performing in a band called Bravo Silva in 2004, but the band dissolved after one year. He went on to pursue a solo career and moved to Los Angeles, where he released two EPs in 2009. He later released his album Linda Vista in 2011 under his own label Undermountain Music. In fact, he performed two songs from his album on Jimmy Kimmel Live!, cementing his television debut. His song "Stop the Train" was also featured in his mother's film Julie and Julia. In 2015, he released another album Asilomar on SoundCloud. Of course, Henry says his mother is his biggest fan and is "completely supportive" of his career, adding, "I can guarantee with 100% certainty that my mom will be at my concert."