The Real Reason Katy Perry Used To Tell People She Was Zooey Deschanel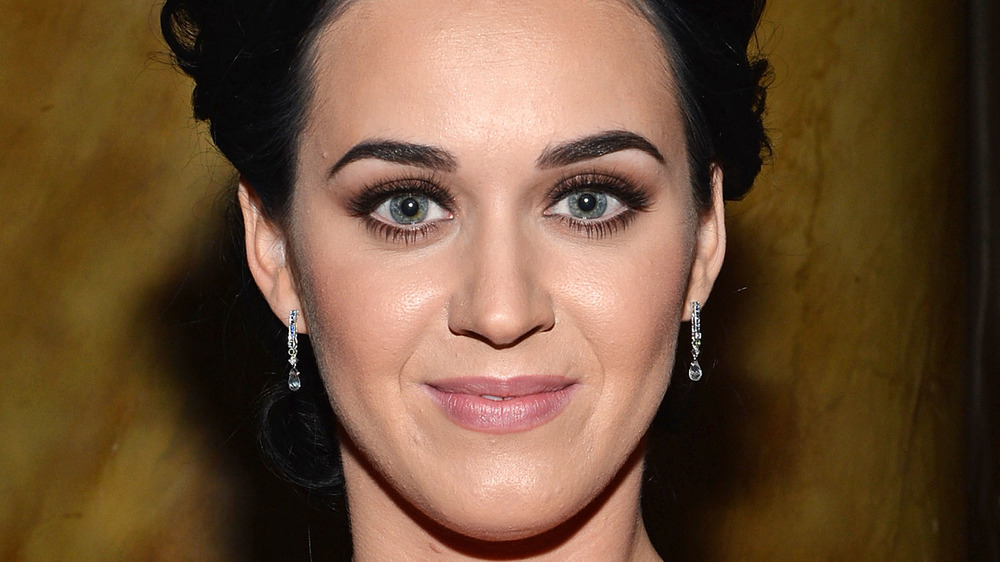 Mike Coppola/Getty Images
Even celebrities can have doppelgängers — just ask Katy Perry and Zooey Deschanel. In Perry's 2020 music video "It's Not the End of the World," the pop star decided to play into how often the celebs get mistaken for one another by having the New Girl actress star in the video. In the music video, Deschanel is accidentally abducted by aliens who think they are kidnapping the "E.T." songstress, which Entertainment Tonight says is "a fun tongue-in-cheek reference to the fact that both Perry and Deschanel are always said to be lookalikes." 
To play up the music video's release and promote the new track, Katy Perry even had Zooey Deschanel join her in an Instagram Live on Dec. 21, 2020, where they chatted about how much they look alike. Perry called Deschanel her "doppelgänger" and said that they have a long history of "twinning." The Grammy nominee then revealed a time way back when where she used to make the most of their shared physical characteristics — by actually pretending to be Deschanel. Keep reading to find out what she did.
Katy Perry posed as Zooey Deschanel to get into clubs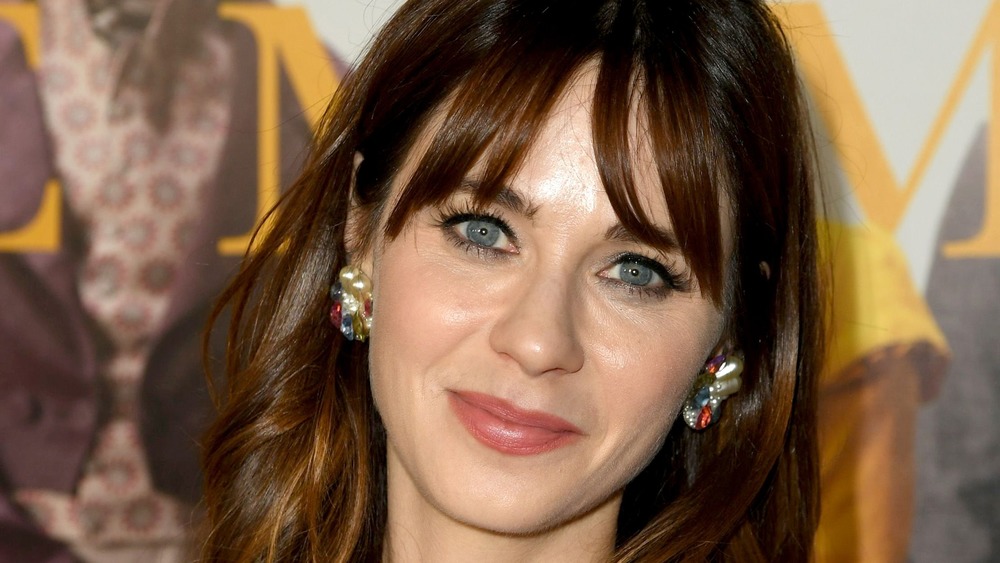 Kevin Winter/Getty Images
During Katy Perry's Instagram Live with Zooey Deschanel, the celebs chatted about how much they resemble one another, with Perry saying "it's like looking into a mirror." Perry also got candid about a time when she first moved to L.A. and was often mistaken for Deschanel. She told the actress, "You were like just getting so huge at that time," adding, "In that moment, I was so complimented to look like you." The pop star then confessed to the actress that she would pose as her to get into night clubs. 
Perry revealed, "When I first got to L.A., I went to the club. A lot. And I wanted to get into the club, but I had no money, I had no clout, I had nothing, and sometimes I would pose as you to get into the club." However, much to Perry's surprise, it turns out that Deschanel already knew about the singer impersonating her. Deschanel responded, "People were like 'I saw you!' But I'm such a goody two-shoes, and people kept going like, 'I saw you out! I made eye contact with you!'"
Based on their Instagram Live chat, the two stars definitely think it's a good thing to look like one another. It also appears that their resemblance has allowed them to become great friends — they even support one another professionally.