Taylor Swift Reacted To Katy Perry's New Music Video In The Best Way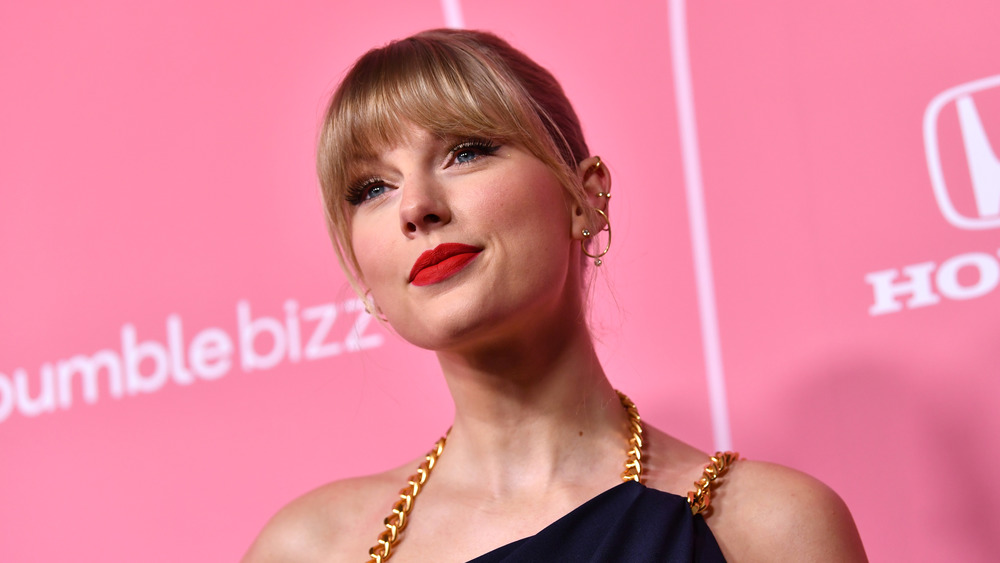 Emma Mcintyre/Getty Images
It's no secret that Taylor Swift and Katy Perry had some "Bad Blood" between them.
What was originally a sweet friendship, filled with tweets complimenting each other and run-ins at Hollywood events, turned into an ugly feud after Perry reportedly asked some of Swift's backup dancers to leave their contract early and join her 2014 Prismatic World Tour. Swift expressed her anger in a 2014 interview with Rolling Stone, in which she said the person who inspired "Bad Blood" basically tried to sabotage an entire arena tour" by attempting "to hire a bunch of people" while they were already working for her.
The feud came to an end when Perry extended an olive branch to the "Mad Woman" by sending her a literal olive branch on the opening night of her Reputation Tour. Swift shared a video of the gift on her Instagram Story (per People) and said it meant "so much" to her.
While Perry is in no way about to take the places of Selena Gomez or Abigail Anderson as Swift's best friend, the two have shown that their friendship is doing just fine. Swift included Perry in her 2019 "You Need to Calm Down" music video and she sent Perry a hand-embroidered blanket for the arrival of her first child, who she gave birth to in August 2020.
Now, Swift has yet again exemplified her love for Katy Perry by reacting to her new music video in the best way.
Taylor Swift is a fan of Katy Perry's music video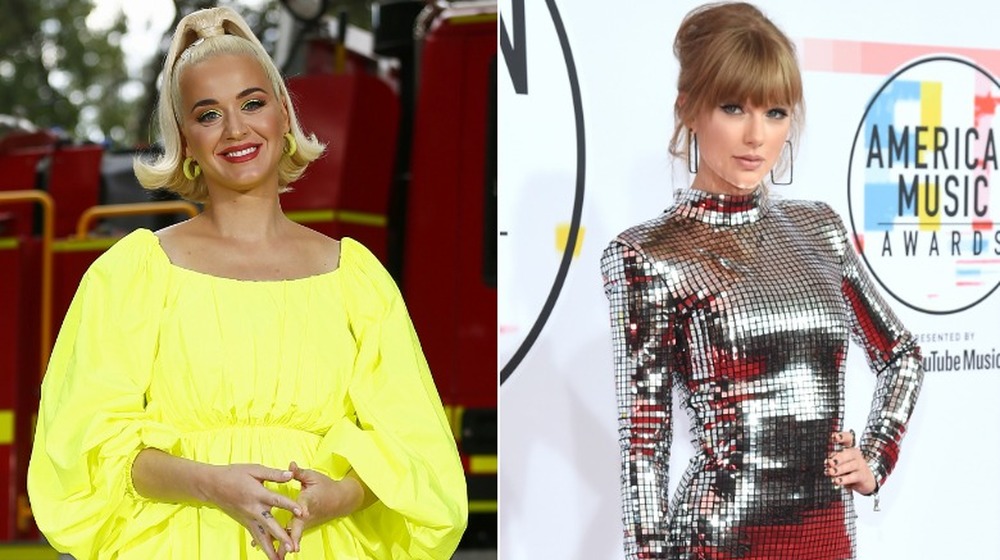 Daniel Pockett, Kevin Mazur/Getty Images
Katy Perry dropped a music video for her song "It's Not the End of the World" on Dec. 21, 2020. The video shows actress Zooey Deschanel working with aliens —who think she's actually Katy Perry — to try to save the world from self-destruction. Comically, being mistaken for one another is a common occurrence for both Perry and Deschanel in real life.
The video quickly gained millions of views which included one from Taylor Swift, and she had the best response. She replied on Twitter to Perry's music video announcement with a seal of approval, saying, "THIS IS GENIUS" along with a GIF of an excited Deschanel. It looks like Perry's new project certainly made her famous friend "Smile."
To celebrate the video's release, Perry conducted an Instagram Live with the New Girl actress. During the stream, the duo discussed how easily their identities are mixed up, with Perry admitting she once took advantage of the ordeal. "When I first got to L.A., I went to the club. A lot. And I wanted to get into the club, but I had no money, I had no clout, I had nothing, and sometimes I would pose as you to get into the club," Perry shared, per Entertainment Tonight. Deschanel admitted that she was "relieved" when she first met Perry because so many people had told her they looked alike. "I was like, 'Oh, thank god. She's so pretty," she said. On this day, everyone on social media seemed to get along.