You Won't Believe What Diddy Gave His Mom For Her 80th Birthday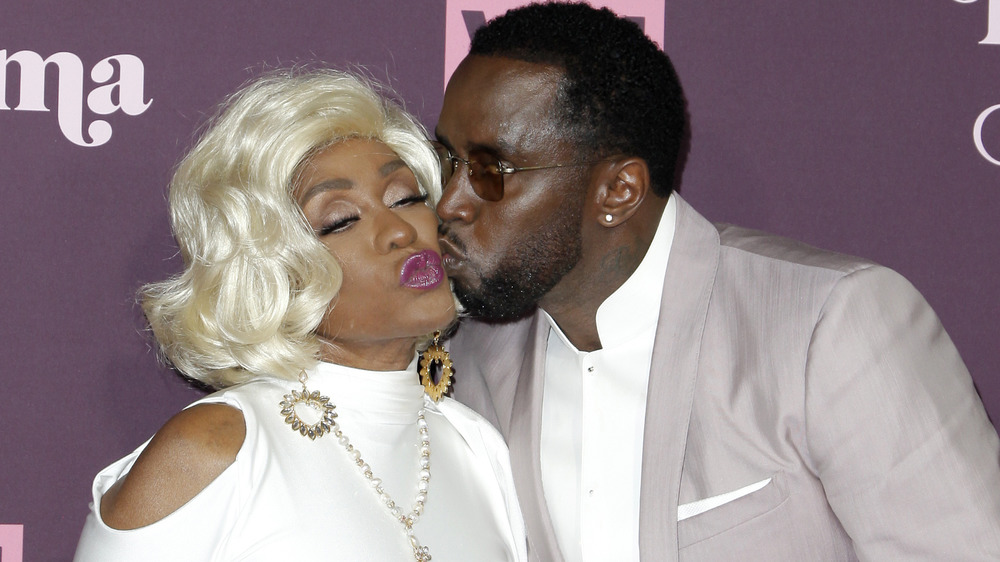 Tibrina Hobson/Getty Images
It's safe to say Sean "Diddy" Combs went above and beyond for his mom Janice's birthday in 2020. Despite the coronavirus pandemic, it didn't stop the rapper from throwing his mother a party after she celebrated her milestone 80th birthday. The rapper shared a sweet tribute in her honor via Instagram alongside a photo of Janice posing on a staircase in a Versace ensemble. "I only exist because of this beautiful, hardworking, loving, hilarious, ass-whooping, always telling me the truth, genuine, smart, fly absolutely amazing Black Goddess Queen!!" Diddy captioned the shot. "Happy 80th Birthday to the best mother in the world! Love you forever and ever!" He also made sure to add, "and this is actually her at 80 ... no filter ... no edit!!! HAPPY BIRTHDAY #MAMACOMBS."
The love and appreciation didn't end there, as the hip hop mogul also took to his Instagram Story to gush over his mother and call her his hero. "Check this out. Today is December 21st. On December 21st, my mother was born, okay?" Diddy said in the video, as per E! News. "Today, my mother turned 80 years old. Yo, now that's my hero right there. Ain't nobody like your mama. I give all thanks and glory to god to my mother."
Keep scrolling to find out what Diddy got for Janice for her big day, proving he'll pull out all the stops if it means making his mom happy.
Diddy surprised his mom with a one million dollar check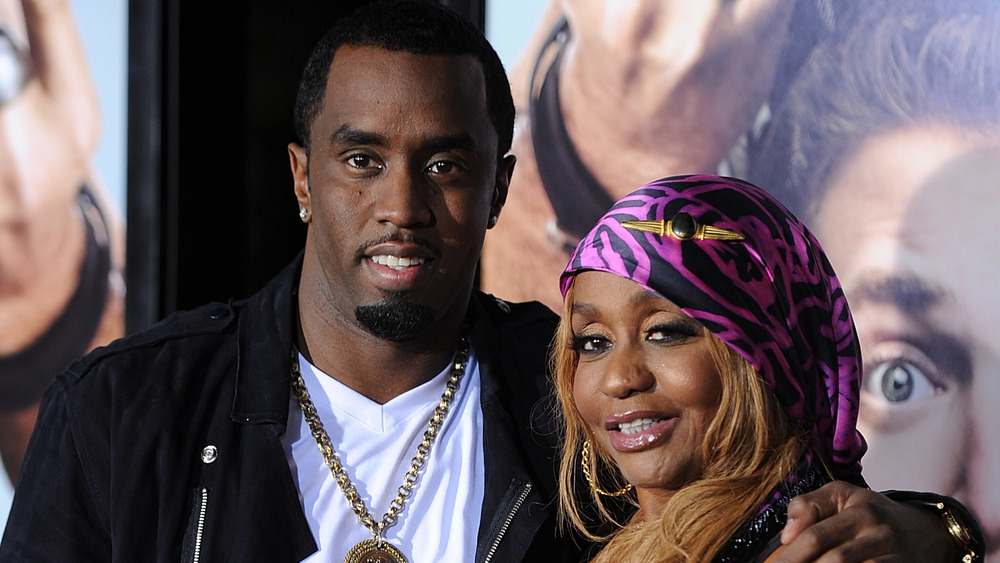 Frazer Harrison/Getty Images
On Dec. 21, 2020, Sean "Diddy" Combs threw his mom Janice Combs — otherwise known as "Mama Combs" — a fancy party at his mansion in Los Angeles to celebrate her 80th birthday. It was attended by some of the rapper's closest family and friends. He shared videos of the night on his Instagram Stories, which included footage of his heartfelt birthday speech for his mother at the dinner table, as well as the "Happy 80 Birthday" balloons he had spelled out alongside the swimming pool outside. Lavish, right? Yes, but nothing compares to the gift he got her: one million dollars and a brand new Bentley.
In videos uploaded by one of Diddy's friends, Elie Maroun (via UniLad), Janice appears overwhelmed and in awe by the jaw-dropping check as she fights back tears and embraces her son. "When you give you mom a $1million check for her birthday [heart] @diddy," she wrote on her Instagram Story. In a second clip, Diddy then walks his mom out of the house where he presents her with her brand new whip. "She's got a new Bentley and a mili in her left hand!" Maroun added.
It looks like Diddy wanted his mom's 80th birthday to be a day she'll never forget.