This Is Where Jimmy Kimmel Got His Big Break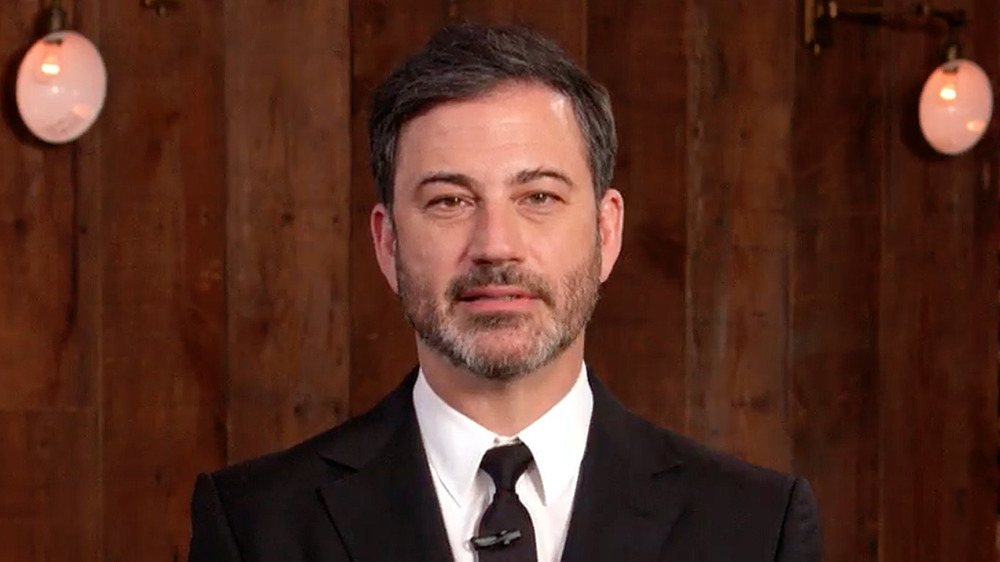 Getty Images/Getty Images
It's hard to imagine late-night TV without comedian Jimmy Kimmel. He's been making people laugh and interviewing countless celebrity guests since his show Jimmy Kimmel Live! premiered on ABC in 2003.
While the show has been a longtime success for the network, in its beginning, Jimmy Kimmel Live! had a hard time finding an audience and was close to being canceled more than once. Kimmel told The Hollywood Reporter in 2016 about that time, saying, "There is no way if I was running ABC I would have kept me on the air. This guy doesn't know what he's doing, his producers don't know what they're doing, the guests are ridiculous, they have no business being on television."
Yet ABC has kept the sometimes Oscars host on air to this day, but only after denying his first pitch to them, which was The Man Show. According to The New York Times, Kimmel and co-host Adam Carolla sent that pilot to ABC, who initially appeared to be very interested in the idea. Yet, an ABC executive told The New York Times that "it was the most poorly received pilot ever" and not a good fit for the network. 
Of course the show was apparently right for Comedy Central, the same channel that had already given Kimmel his big break.
Jimmy Kimmel got his big break from Comedy Central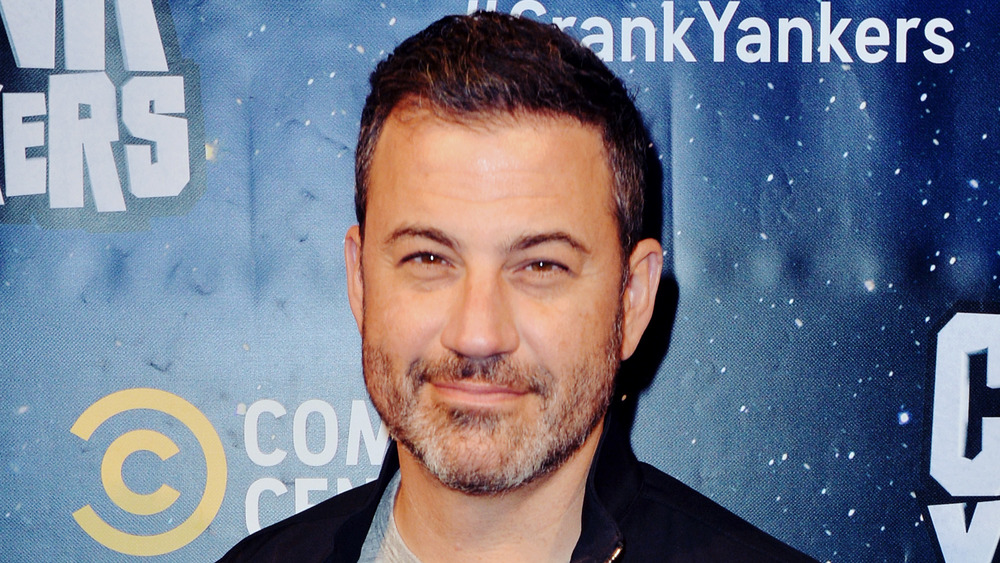 Jerod Harris/Getty Images
Comedy Central helped launch late-night talk show host Jimmy Kimmel into stardom, first in 1997 with the game show Win Ben Stein's Money, then in 1999 with The Man Show.
Stein raved about Kimmel to Variety in 2013 saying, "We all knew Jimmy was a genius long before we were on the air. I told him once he was destined be a late night talkshow host and he said it was his goal too."
Before Kimmel did eventually go on to become the host of Jimmy Kimmel Live!, he continued to find success with Comedy Central, in particular with The Man Show. The New York Times described it as an "anti-Oprah show" with a "heavy emphasis on midgets, explosions and beer." When talking about his time on the show, Kimmel said, "that is definitely one element of my persona. If I'm out drinking with my buddies, that's when it comes out. But I'll be totally different at other times, depending on the situation. 'The Man Show' — I knew what that was. I gave them what they wanted."
Of course, Kimmel went on to become one of the late-night greats on a show that appeals to not only men but women as well. And we'll always be grateful to Comedy Central for bringing the hilarious host into our nights!