Married At First Sight: The Strange Way Clara And Ryan Met At The Altar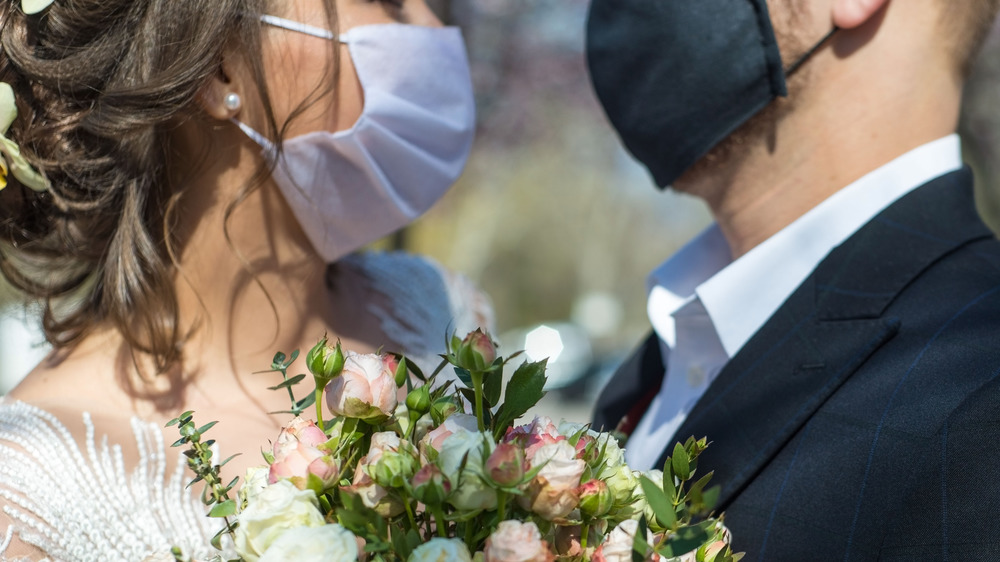 Shutterstock
Ryan and Clara Elizabeth made history on Married at First Sight, but not in the drama-filled way fans are used to. The couple appear Season 12, which returned to the city of Atlanta, where a new set of strangers agreed to elope on their first day of meeting. The season premieres in January 2021.
Clara has been described as a hopeless romantic looking for a solid union after getting her heart broken in her last relationship, Lifetime reported. Her openness to the televised marriage experiment comes as a result of her belief in fate. Meanwhile, it's possible that Ryan is the perfect match for Clara. He grew up believing in the concept of marriage after seeing his parents stick by each other's sides for over 30 years. He prides himself in being given the "blueprint" to being a good husband by his father. He's looking for a longtime partner to make a family with and turn his parents into happy grandparents. That is, if Clara's emotions don't get the best of her. 
Ryan adds a 'layer of intimacy' with an unexpected twist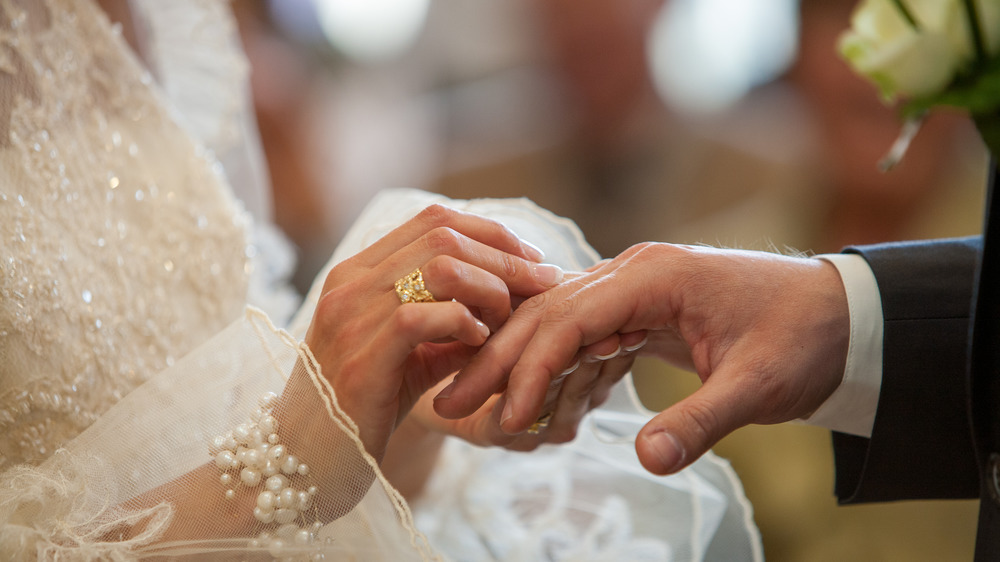 Shutterstock
Leading up to Ryan and Clara Elizabeth's Married at First Sight nuptials, the bride was overcome with wedding jitters. Since she was going into the marriage experiment expecting to only get married once in life, cameras rolled as Clara expressed worry over her hair, makeup, and if her dress was too "short," as noted by Soap Dirt. 
It's possible that Ryan's special touch to their wedding didn't ease her nerves. While the show is known to marry couples who are strangers to each other, Ryan wanted to take his nuptials to another level by adding blindfolds into the mix. Ryan and Elizabeth are the first MAFS couple to have their eyes covered up until they exchanged their vows. According to Ryan, as per Soap Dirt, he wanted to "add a quick layer of intimacy and physical connection to start off [their] relationship." Hopefully, Ryan's calm and cool demeanor will bring the balance Clara needs as the two move toward building a genuine bond and connection.