Why 2020 Just Got Worse For Malik Beasley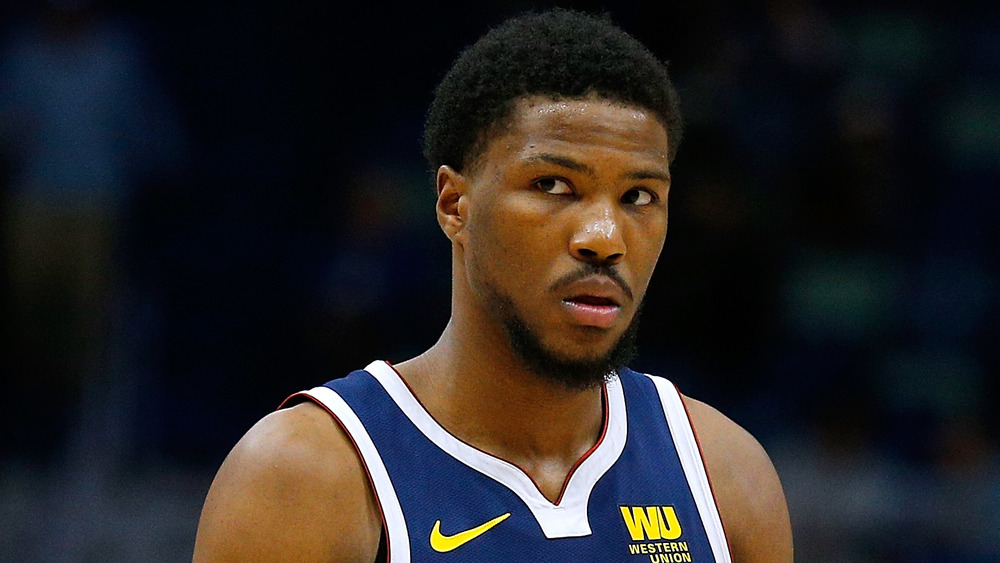 Jonathan Bachman/Getty Images
Minnesota Timberwolves player Malik Beasley started making headlines weeks before the 2020-2021 NBA season officially started. In November 2020, the basketball player was spotted holding hands with Larsa Pippen at a shopping mall in Miami, Fla., per E! News. Soon after, his wife Montana Yao spoke out on her Instagram Story, sharing, "Ive always and will forever remain true to who I am and GOD has never let me down." The mother of Beasley's infant son added, "Wow... I don't even know this man..this is wild y'all I'm seeing it for the time just like y'all."
In December 2020, a source told E! that Beasley and Pippen had been in touch "for weeks." Apparently, Pippen knew that Beasley is married, but he "played it off that him and Montana were 'having issues and ending their marriage.'" She didn't think she was "doing anything wrong" when she was seen with him because they were "in the process of ending [their] marriage." On Dec. 3, 2020, Us Weekly confirmed that Yao filed for divorce. 
Well, 2020 just keeps on getting worse for Beasley. He's in the news again, but this time around it's for his legal troubles.
Malik Beasley pleaded guilty to a felony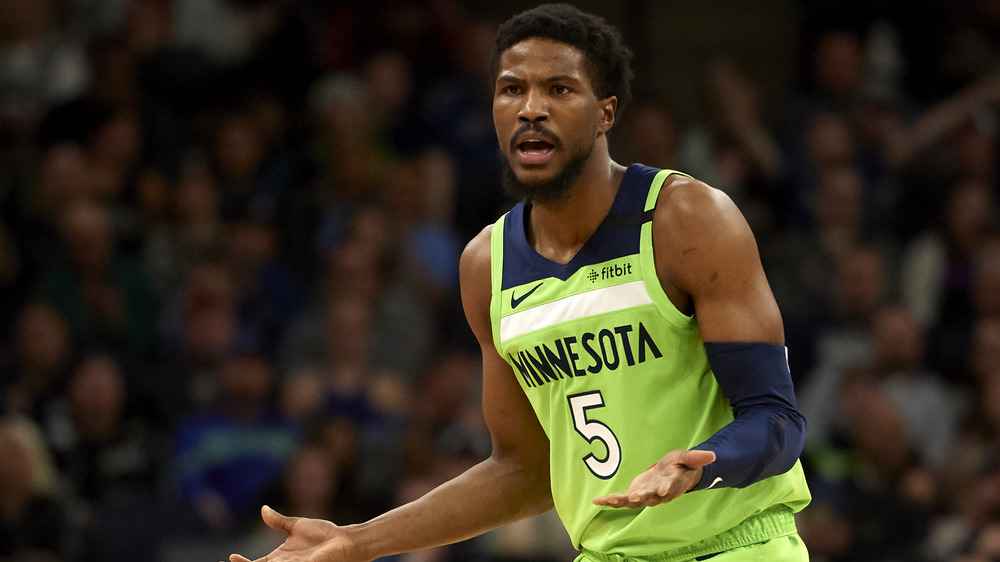 Hannah Foslien/Getty Images
Minnesota Timberwolves guard Malik Beasley pleaded guilty to a felony for threats of violence, according to Us Weekly. According to his attorney, the athlete has "learned [his lesson]" after pointing a gun at a family member who stopped their car at the end of his driveway in the midst of a parade. Larsa Pippen's latest flame told the judge, "I was not in my right mind. I'm ready to move on." 
He now faces 120 days in a workhouse, meaning he'll be in prison, but still employed. He also faces three years of probation, which, if completed successfully, could reduce his felony charge to a misdemeanor. Things could have been worse — he was facing another felony charge for fifth-degree drug possession. But prosecutors dropped those charges as part of Beasley's guilty plea deal. He will be sentenced on Feb. 9, 2021.
Hopefully, Beasley will be able to turn things around in 2021 — perhaps by staying laser-focused on basketball.