Who Is Jackie Cruz's Husband, Fernando Garcia?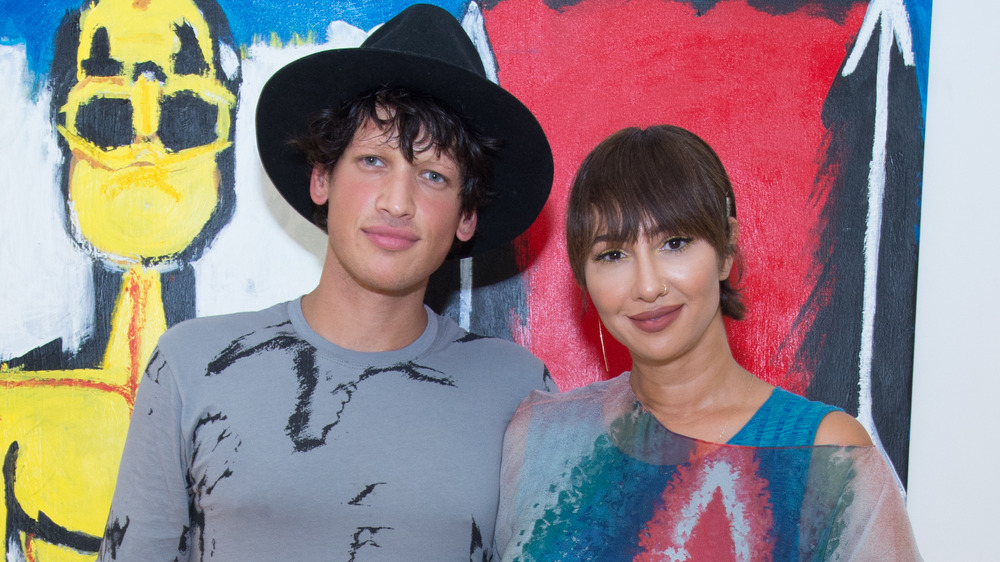 Mark Sagliocco/Getty Images
It might be hard to picture Orange Is the New Black star Jackie Cruz with anyone else other than her prison sidekick Maritza, but in real life, the Latin beauty is wed to artist Fernando Garcia. The pair said "I do" at a beach wedding and Cruz shared the exciting news by posting photo of the couples' wedding bands with their wedding date in the caption, reading, "08/28/20," according to Entertainment Tonight. However, it looks like Cruz has since deleted the photo, but her man shared the same post to his grid. Cruz later posted tons of pictures from her special day, which was captured by Brides magazine.
In October 2020, the outlet shared some behind-the-scenes details from Cruz's intimate wedding. Cruz and Garcia tied the knot alongside only 12 of their closest friends and family members in Oaxaca, Mexico. They held their reception at a Mexican restaurant with lots of Mezcal tequila on tap. According to the bride, the event was "small and tender ... no stress." She added, "My vision was the beauty of simplicity. I wanted to get married in a spiritual ceremony that would involve all of my guests."
Aside from gushing over her beautiful wedding, Cruz cannot stop praising her man on social media, especially now that the cat is out of the bag about their previously private relationship. "You were always my light, even in my darkest moments," she captioned a photo of the duo holding hands. Keep scrolling for more details about Cruz's man.
Jackie Cruz and Fernando Garcia's romance goes back years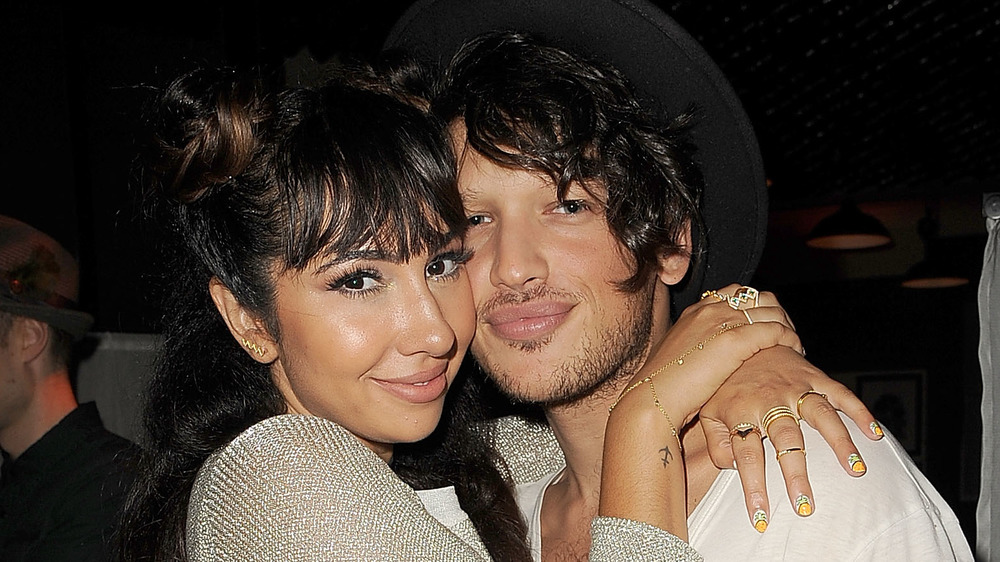 Chance Yeh/Getty Images
Since Jackie Cruz did not introduce her fans to Fernando Garcia, aside from a few red carpet appearances, until they tied the knot, it may seem like their romance moved fast. However, Cruz told Brides that their love survived the test of time, revealing they have been together for more than seven years. Cruz said they first met while Garcia was working as a bartender at Rockwood Music in Manhattan. "He liked my bolero hat," Cruz said, sharing that he was complimenting her from across the bar until he worked up the courage to ask for her phone number. Of course, she gave him the digits and the rest is history.
Despite their long relationship, their engagement moved a lot faster. Garcia asked for Cruz's hand in marriage in February 2020, and they got married just six months later. The duo seems like the perfect match, considering their artsy backgrounds. Garcia works as a professional artist and his work is bright, beautiful, and captivating. Much like Cruz, he cannot stop gushing over the actress since they officially became husband and wife. "It is always darkest before dawn... Learning to see and to be grateful for all the blessings around me. So happy to have these beautiful souls and their smiles in my life. i:man am becoming," he wrote on Instagram, where he captioned a photo of the two surrounded by family as Cruz gave him a kiss on the cheek. It sounds like these two are meant to be!