The Real Reason Bella Thorne Dyed Her Hair Red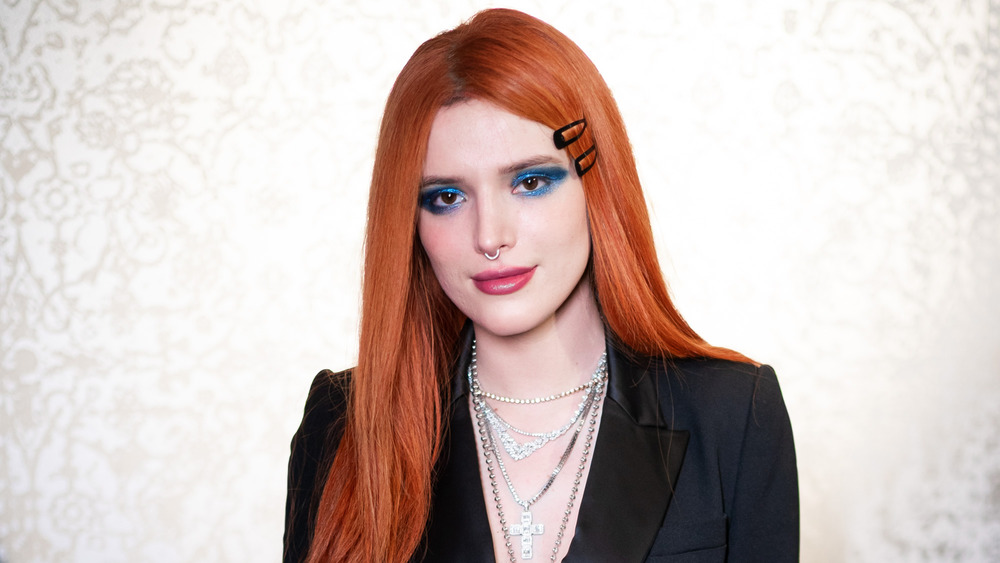 Thestewartofny/Getty Images
Bella Thorne has had a remarkable trajectory, starting out as a Disney star alongside the likes of Zendaya and working up the Hollywood ladder. But the star also has a shady side — and she has had her fair share of controversial moments,too. This pattern of controversy has followed Thorne for years and, in 2020, she got into major hot water over her OnlyFans account not once, but twice.
What happened, according to The Guardian, was that Thorne joined the site, which enables users to post content that can be (though it isn't always) NSFW. Thorne charged $200 for nude photos, but when fans purchased these images, they discovered the star was in lingerie. Hence, there was a wave of demands for refunds and the uproar forced OnlyFans to re-think their policies and put caps on what people can charge for photos and what fans can tip. The uproar has had a negative impact on sex workers, especially those who do not come to the site with Hollywood clout. It turned into a big mess.
But we are going to change the subject for the moment. With Thorne making headlines in the media, she has become a hot topic with people asking the reasonable question: is red her natural color? (Hint: it's not.) So why does she dye it red?
Bella Thorne said she had a 'breakdown' when Disney tried to make her blonde again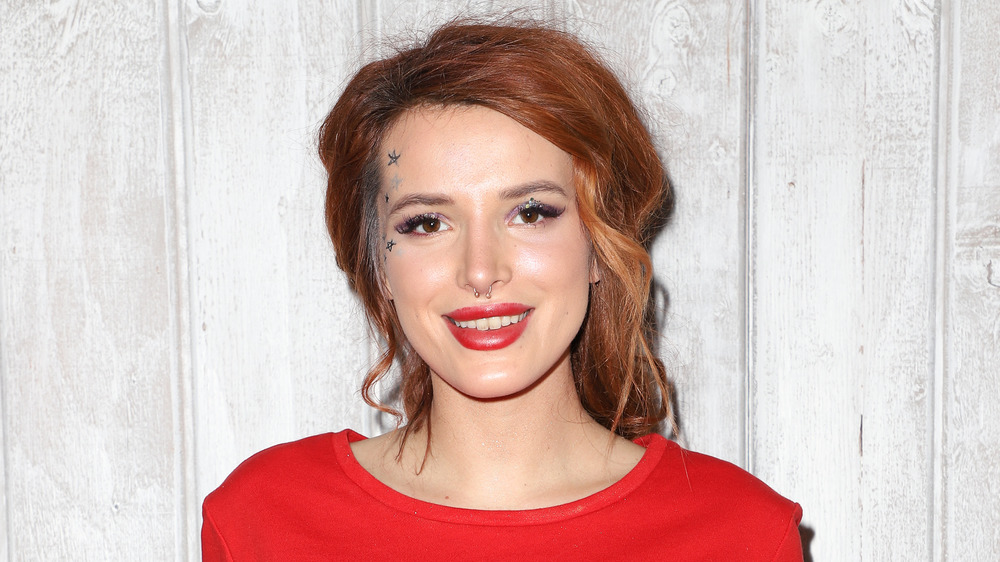 John Parra/Getty Images
Bella Thorne has become an iconic media presence for many reasons, and her fiery red locks have definitely played an important role. However, Thorne has rocked several exciting colors. As PopSugar notes, she has shown up with brunette hair, blonde, magenta, and even green.
Thorne addressed her natural hair color in an interview with Allure in 2014 and explained how dedicated she was to being a redhead. "A lot of people don't know I'm not actually a redhead. I'm a blonde. I dyed it for Big Love."
Thorne added, "It started off more of a deep red, and Disney was like, 'Why don't we take Bella all the way to blonde again?' I don't know why, but I had a breakdown and so overreacted. I wanted to go back to red." It's obviously a big deal to the star and hey, who are we to say it's not important? Plus, she looks awesome with red hair, so it makes sense.