The Truth About Meghan Markle's Friendship With Oprah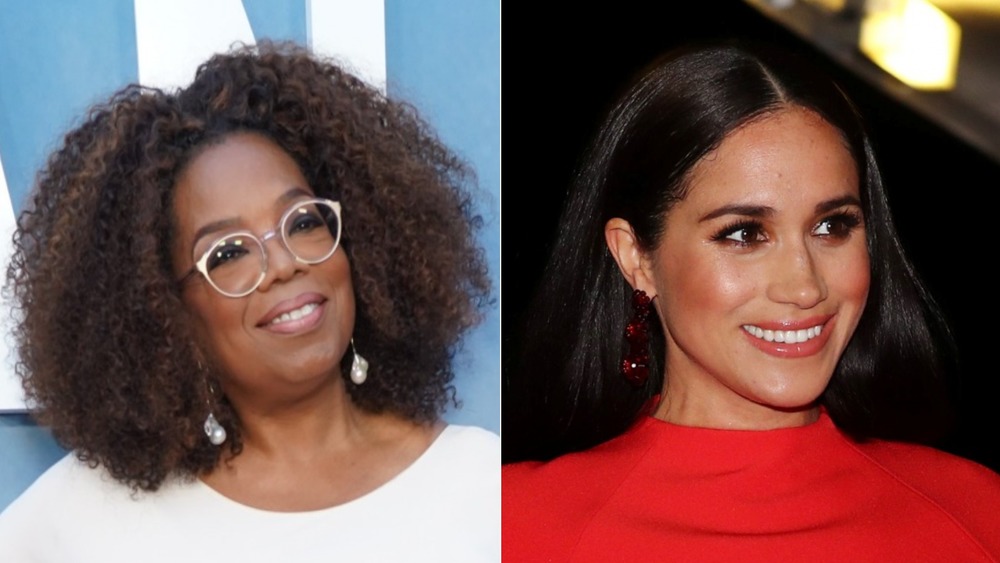 Rachel Luna, Wpa Pool/Getty Images
We may receive a commission on purchases made from links.
Oprah Winfrey has been a true friend to Prince Harry and Meghan Markle as they settle into their new life in America.
According to an August 2020 Vanity Fair story, Winfrey may have helped the couple when they first moved to Los Angeles by getting them set up in Tyler Perry's mansion. In July 2020, the Duke and Duchess of Sussex moved to Santa Barbara, Calif., settling near Winfrey, who owns several properties in the area (via Harper's Bazaar).
Vanity Fair also reported that Winfrey has helped the couple feel welcome in the community. The talk-show queen has introduced the couple to her friends, including one of their favorite self-help gurus Brené Brown.
Winfrey is also helping the Duchess of Sussex by promoting Clevr, a vegan coffee brand that sells instant oat milk lattes. Oprah Magazine reported that Winfrey helped her neighbor spread the word about Clevr, the first investment Markle has made since she returned to America. According to the news outlet, Winfrey "kicked off the 12 days of Christmas with a bang thanks to a gift basket from her 'neighbor,' the Duchess of Sussex, Meghan Markle."
Winfrey shared a video of Markle's gift to her 19 million Instagram followers: "My new drink of choice for the morning and night. Wish I had @clevrblends sooner cause I would've added it to my Favorite Things list."  Keep reading to find out more about the Winfrey and Markle's friendship!
Oprah Winfrey and Meghan Markle's friendship is a family affair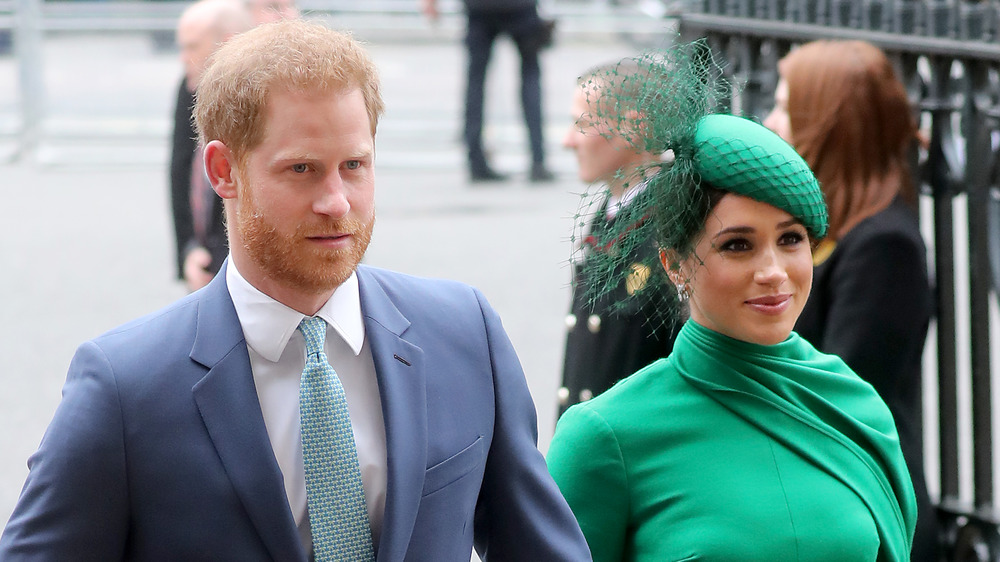 Chris Jackson/Getty Images
According to Oprah.com, the friendship between Oprah Winfrey and Meghan Markle goes back several years. Winfrey was a guest at the 2018 royal wedding, and Winfrey wrote about the experience on Oprah.com: "I was unprepared for the depth of emotion I felt stepping onto the grounds of Windsor Castle. It literally took my breath away. And I thought immediately of the history, the legacy, the astounding moment Meghan Markle was stepping into."
The friendship between Winfrey and Markle has grown into a family affair. Harper's Bazaar reports that Winfrey is also friends with Markle's mother, Doria Ragland. In 2020, Winfrey helped Ragland navigate the media storm surrounding the family after Markle and Prince Harry left the UK, according to the book Finding Freedom by Omid Scobie and Carolyn Durand, per Oprah Magazine. 
According to the Mirror, Prince Harry is also working on a project with Winfrey for Apple TV+.  The pair are developing a "docu-series on mental health" and it's the Duke of Sussex's first time as an executive producer.
Oprah Winfrey is a powerful friend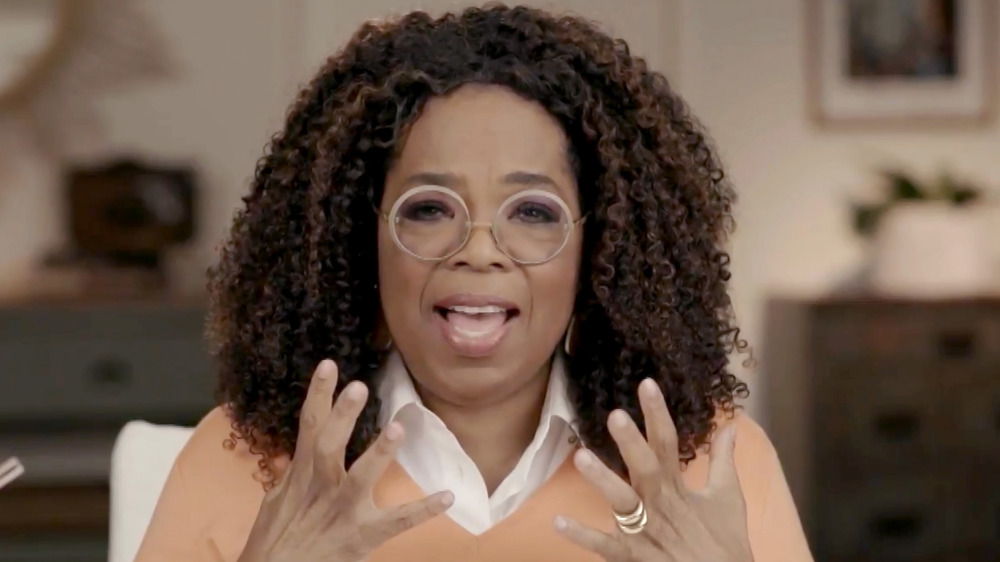 Arturo Holmes/Getty Images
Oprah Winfrey's friendship is invaluable to Meghan Markle and Prince Harry in multiple ways. Winfrey is an expert in growing a brand. She built her long-running talk show into a media empire and positioned herself as one of the world's most popular tastemakers. Winfrey is one of the best mentors in the world when it comes to leveraging and building a brand, and her network of friends can open doors for the Markle and Prince Harry. Winfrey vacations with powerful people like President Barack Obama and Tom Hanks, has a publishing empire, and is the chief of OWN (Oprah Winfrey Network), part of Discovery Network.
In 2019, E! wrote about the power of Winfrey's endorsement for products featured on Oprah's Favorite Things list. E! reported Winfrey's endorsement completely changed the life of college student Emma Johnson after her keychain business Em John made Winfrey's list in 2015 and 2016. According to Johnson, "It single-handedly enabled me to cover my four-year college education to the tune of $250,000. The power duo of Amazon and Oprah's Favorite Things is a sales generator like no other. The partnership allowed me to sell at a robust pace and enabled diverse customers to discover my teeny business."
But one of the best reasons Winfrey is a good friend to have is because she's come through her own hard times and has loads of empathy. After the tough year the Duke and Duchess of Sussex have had, we are sure they welcome a good friend like her.