The Truth About Kaitlyn Bristowe's COVID-19 Diagnosis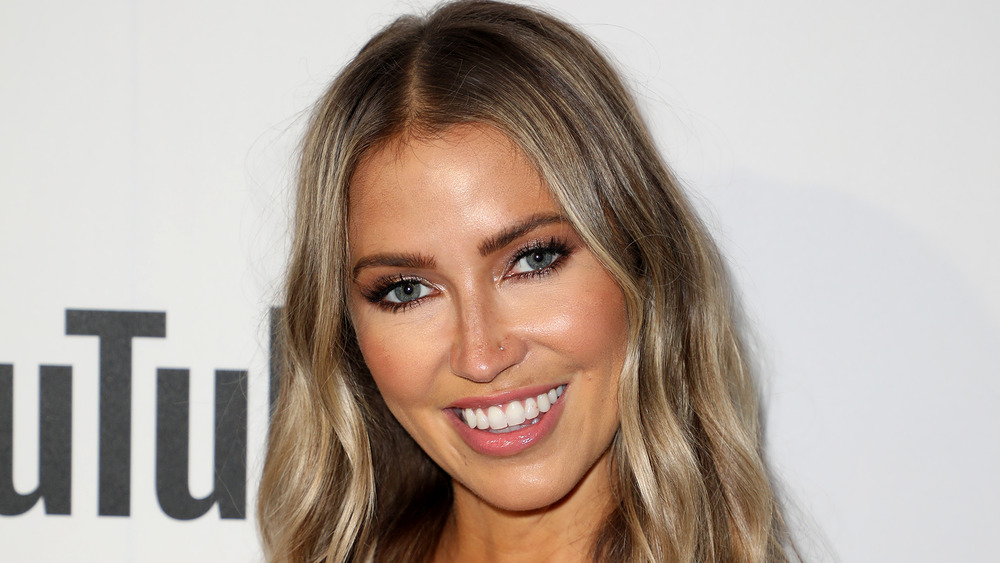 Alexander Tamargo/Getty Images
In December 2020, Kaitlyn Bristowe joined the list of celebrities who have contracted coronavirus. On Christmas Day, Kaitlyn revealed to fans that she and boyfriend Jason Tartick had tested positive for COVID-19. She took to Instagram to let her followers know about their test results by posting a photo quarantined at home. Alongside the photo, she wrote: "Unfortunately, this is our Christmas card this year. We have Covid Jason and I had been trying to quarantine before seeing family." 
She continued, "We thought we were making a responsible decision to have ONE person over, who had been tested daily for work." Kaitlyn added that the person had "[n]egative tests 4 days in a row," so they thought she would be a low risk to have over. "The day we saw her, she became positive which we all found out the next day," Kaitlyn revealed, adding, "[n]ow, like many, we will spend Christmas by ourselves. We just want to let everyone know that we thought we were being safe, but covid is bigger than us."
A few days after announcing that she and Jason had contracted the virus, Kaitlyn took to Instagram to open up about her symptoms.
Kaitlyn Bristowe and Jason Tartick opened up about their COVID-19 experience
Jc Olivera/Getty Images
In a video posted to her Instagram Story on Dec. 27, 2020, Kaitlyn Bristowe gave an update on her symptoms. In the video, she told fans that she had officially lost her ability to taste and smell — common symptoms of the virus. She opened up more about her symptoms, saying (via People), "I don't know why I think I know how COVID works, because I don't. But, when I first got it, I was like, 'Okay, no real symptoms." She continued, "And then a few days went by and I was, 'Oh, okay, I just feel like I have a cold.' And then another day goes by and I've lost my smell and my taste." Kaitlyn noted, "It's just so unpredictable, and I think that's the scariest part about COVID — all of the unknown and the unpredictableness [sic] of it."
The Bachelorette star also said that she wasn't experiencing "any shortness of breath" — another common symptom of the coronavirus — but that she felt like she had "a really bad cold." Kaitlyn's boyfriend and fellow Bachelor Nation star Jason Tartick also opened up about their diagnosis on Instagram. As of this writing, he has yet to update fans on his symptoms, but on Dec. 27, 2020, he captioned a photo, in part, "I think the worst is behind us!"
We at Nicki Swift wish Kaitlyn and Jason a speedy recovery.