The Real Reason Monique Samuels Isn't Returning To RHOP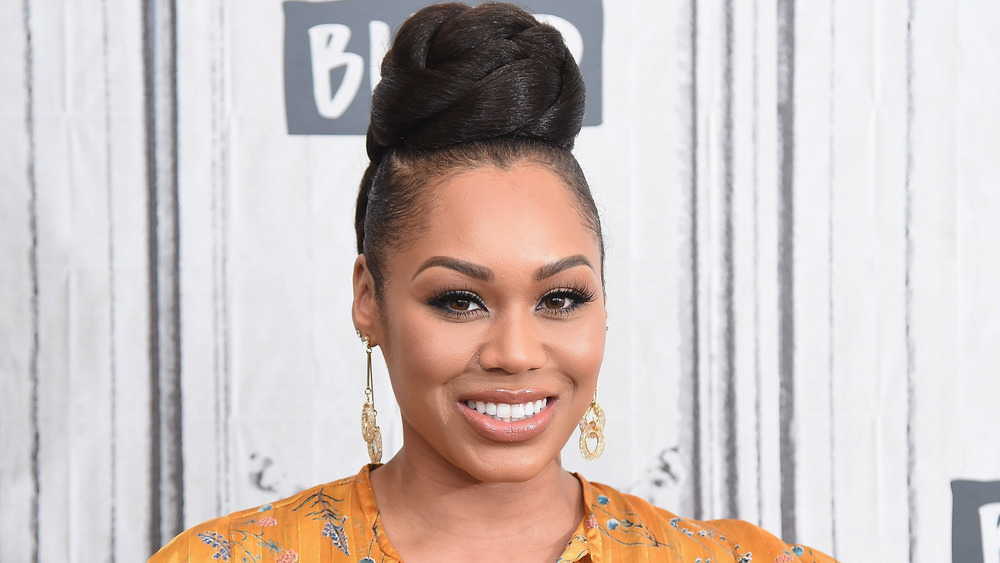 Gary Gershoff/Getty Images
The fifth season of The Real Housewives of Potomac came to a close in December 2020 following a three-part reunion. Even so, there didn't appear to be much resolution from the reunion. Chris Samuels and Chris Bassett buried the hatchet following a year plus of their wives — Monique Samuels and Candiace Dillard Bassett, respectively –feuding following their physical altercation. As for Monique and Candiace themselves, it didn't seem like any progress was made in regards to restoring their once close friendship. They were gunning for each other the entire reunion and now there's officially no hope that they will make up during Season 6.
On Dec. 24, 2020, Monique told a fan that "contracts [had] been sent out" for the show's sixth season, which made it seem like she would be sticking around (via The Blast). However, that wasn't actually the case. Following the last reunion episode, which aired on Dec. 28, 2020, Monique announced her departure from RHOP on Instagram Live, per Us Weekly. Following the rumors that Monique's son is not her husband Chris' child, Monique decided to walk away. She said that the reunion was "very draining" to watch, adding that she wanted to protect her family from additional drama stemming from the show.
Monique declared, "When you cross certain lines, there's no going back. And for me, my family is that line." She said that her family's opinion is "more valuable" than anyone else's so she's "over" the show. She thanked Bravo and said she was "so blessed and so grateful" to be a part of RHOP.
Monique Samuels is upset she played into a stereotype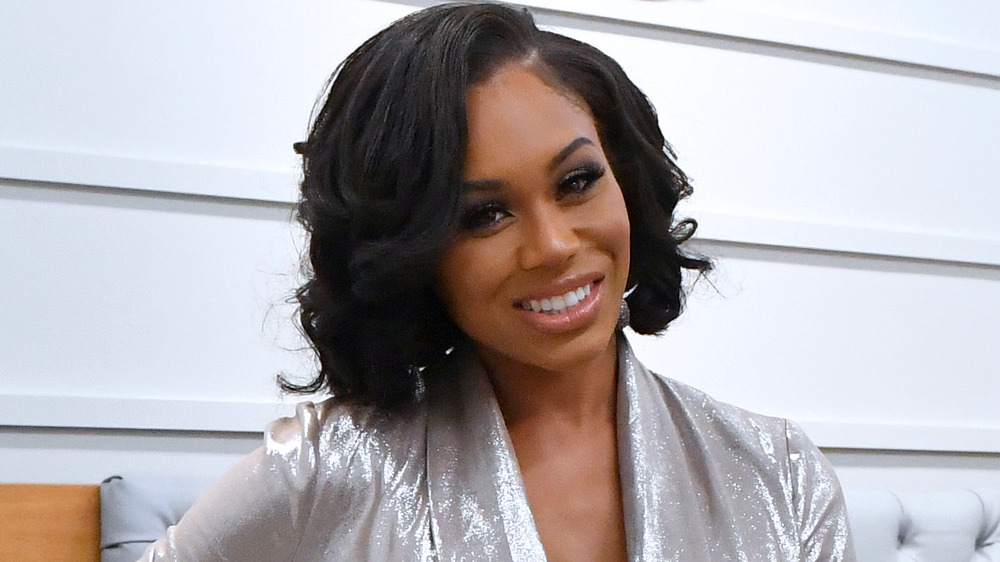 Larry French/Getty Images
Most of The Real Housewives of Potomac's fifth season centered around the physical altercation between Monique Samuels and Candiace Dillard Bassett. Yes, there were other storylines throughout the season, but almost every single conversation seemingly circled back to that fateful night in the barn. When Monique announced her departure from RHOP via Instagram Live, she told her followers (via Us Weekly): "I wanted to represent real Black love and show people something outside what the stereotype has been on TV."
The four-season Housewife admitted, "Unfortunately, this season I played right into that stereotype." She went on to explain, "I was working overtime to really check myself because that's the exact opposite of what I want to display on a TV show and in real life, most importantly." The mother of three promised, "I'm always going to be a great example and role model for my kids, and you have to know when enough is enough. And enough is enough." Even though she's leaving on the heels of some unresolved drama, she shared, "It's been a rough year, but this is the happiest I've been in my entire life." She emphasized, "I am very much at peace."
According to People, Monique told her Instagram followers: "I appreciate everything that people have done for me, everybody that's been Team Monique — I love y'all, I thank y'all ..." After describing her journey on the series as "crazy ride," she declared, "to be quite honest, I'm over it."
Monique Samuels stayed true to her word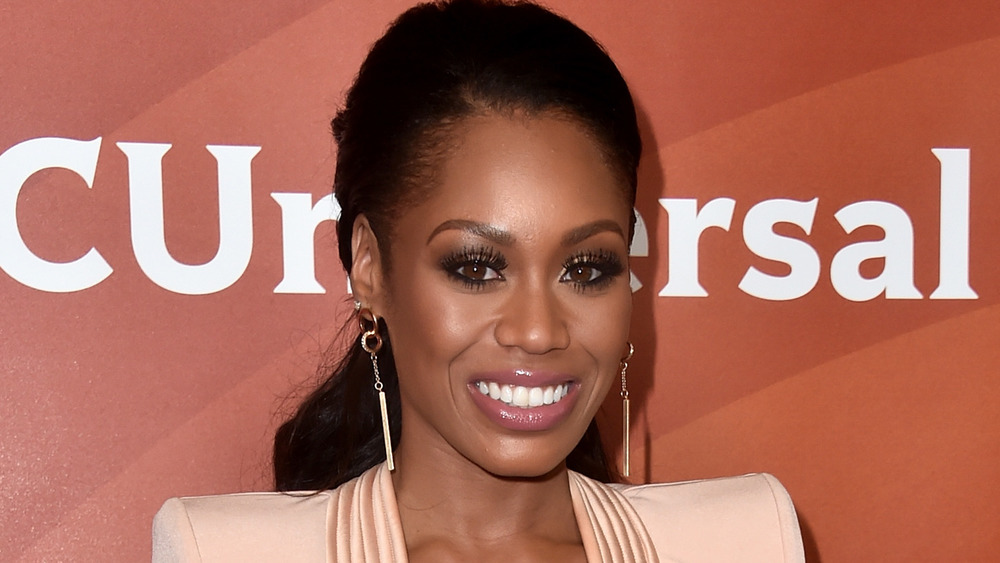 Alberto E. Rodriguez/Getty Images
When Monique Samuels announced her exit from The Real Housewives of Potomac on Instagram Live, she said "enough is enough." She and husband Chris Samuels wanted the other Potomac Housewives to take responsibility for their alleged plot to make the paternity of their son, Chase, into a storyline on the reality TV series. Gizelle Bryant said the "word on the street" was that Monique was having an affair with her personal trainer. Per Reality Tea, Monique alleged that Gizelle, Candiace Dillard Bassett and Robyn Dixon met up after Andy Cohen's baby shower to discuss the paternity allegations. However, the women maintained that they were not actually planning to take down Monique and her family. Instead, they brushed it off as simply discussing yet another rumor about one of their co-stars.
Nevertheless, Monique and Chris were not buying it. Following her departure from RHOP, Monique re-posted a video that she recorded in 2017, answering questions from fans. The then-first year Housewife explained that she joined the show because she was "hoping that [she and her family] could kind of bring some positivity to reality TV." She shared, "When this opportunity came about, we were like 'You know what, let's just do it. Let's have fun with it and if it ever becomes too much, we'll just go back to living our normal, regular lives," which is exactly what happened. Along with the video, Monique reminded everyone, "I'm a woman of my word." And that's that on that.