90 Day Fiance: Why Stephanie Got Together With Her Fiance's Cousin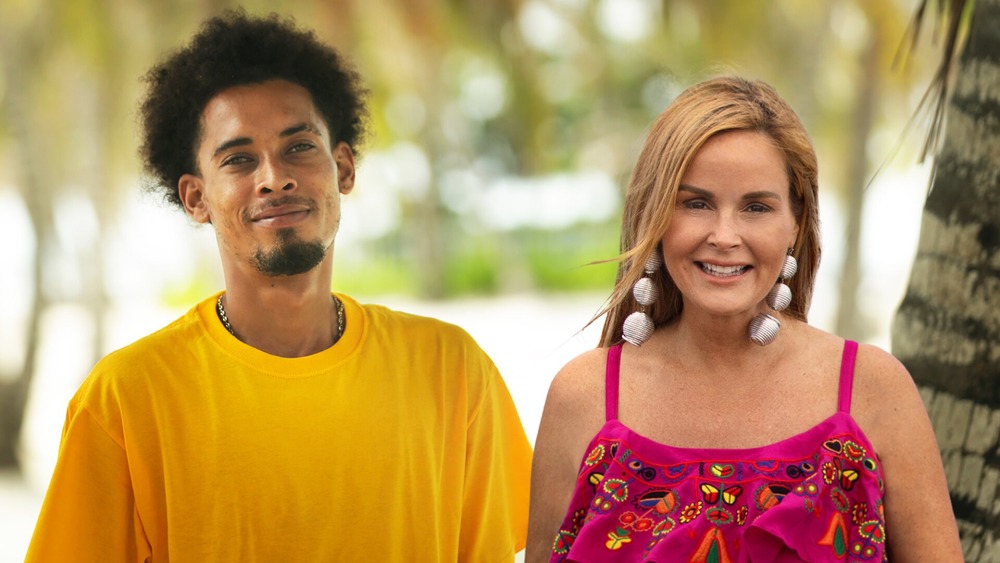 Courtesy of TLC
Thus far, Season 8 of 90 Day Fiance hasn't painted a pretty picture of couple Stephanie Davison, 52, and Ryan Carr, 27 — and it's just gotten more complicated. Friends and family of the successful entrepreneur (and lifelong bachelorette) from Grand Rapids, Mich., worry that Ryan, from Ladyville, Belize, is taking advantage of his fiance financially while entertaining other women.
"Stephanie spoils Ryan with gifts and supports him and his family with their rent, however, they bicker over his flirtatious tendencies," according to a TLC press release about the season, "but Ryan believes he's not doing anything wrong while Stephanie becomes jealous." 
But, since the Dec. 27, 2020, episode of the TLC reality show — which follows long-distance relationships in which the partner from a foreign country moves to the U.S. are given 90 days to decide whether they want to tie the knot — the roles have reversed. Ryan is no longer the only one causing problems in the relationship, as revealed by Stephanie's new bombshell confession, according to ET Online. And it hits close to home for Ryan.
Inside Stephanie Davison's shocking confession
During the latest episode of 90 Day Fiance, filmed in August 2020, Stephanie Davison sat down to do a tarot card session, according to InTouch Weekly. Although the messages coming through seemed to initially paint her fiance, Ryan Carr, as a cheater, Stephanie eventually opened up about a secret of her own: She had slept with Ryan's cousin, Harris, a year and a half prior.
At the time, Stephanie caught Ryan texting several women and said that it was over, throwing him out. "Right after, his cousin, Harris, called me and I slept with his cousin," she recalled, per ET Online. "I would've never slept with his cousin had I not found [the texts]. I was so angry about a lot of things that night, and Harris is just such a loving person." However, it was just a one-time thing, as Stephanie and Ryan reconciled soon after, she said. But, as of the filming of the latest episode, she hadn't told him the truth. "This would kill Ryan to know," she said, via ET Online, "but if I'm going to bring him to the United States, I want to move forward with a clean slate, so I need to come clean ... and I'm not sure our relationship will survive."
Only time will tell how things turn out for the couple, but one thing is for certain — things are about to get messy.