Adam Brody And Rachel Bilson: What You Didn't Know About Their Relationship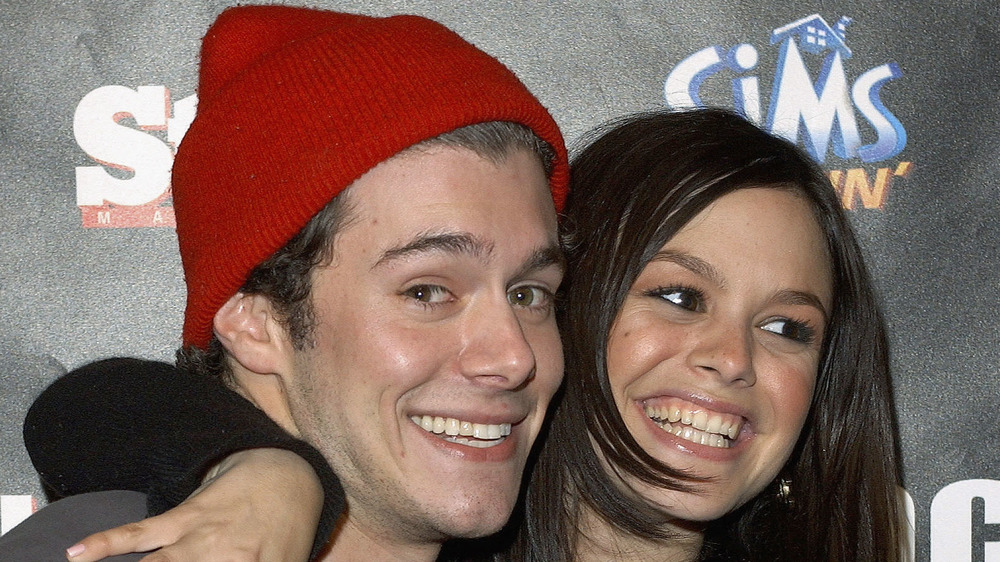 Amanda Edwards/Getty Images
We may cross our fingers for on-screen romances to spark flames behind the scenes, but some relationships aren't cut out to stand the test of time in reality. Fans of The O.C will remember fictional couple Seth Cohen and Summer Roberts, which became the real-life romance of Adam Brody and Rachel Bilson. The pair made our dreams come true when they started dating during the first season of the hit show, which premiered in 2003, but to our heartbreak, they went their separate ways three years later in 2006.
"It was a typical romance and they just grew apart. They've been on and off for a while now," a source told People at the time. However, just months before their split, Bilson spoke lovingly about the actor and even called him her best friend. "We always have a lot to talk about, and we tell each other everything," she told Teen People, which closed its doors in September 2006, at the time. "I feel like I have everything now – the dog, the house, the job and him. I can't ask for anything more!" she told the outlet. 
During their relationship, Bilson and Brody adopted a dog together, a pit bull terrier named Penny Lane and we totally appreciate the Beatles/Almost Famous reference. Although Bilson and Body's romance didn't last the test of time, it seems like they are on good terms today. Keep scrolling for more details about Bilson and Brody's relationship.
Rachel Bilson and Adam Brody fondly remember their time together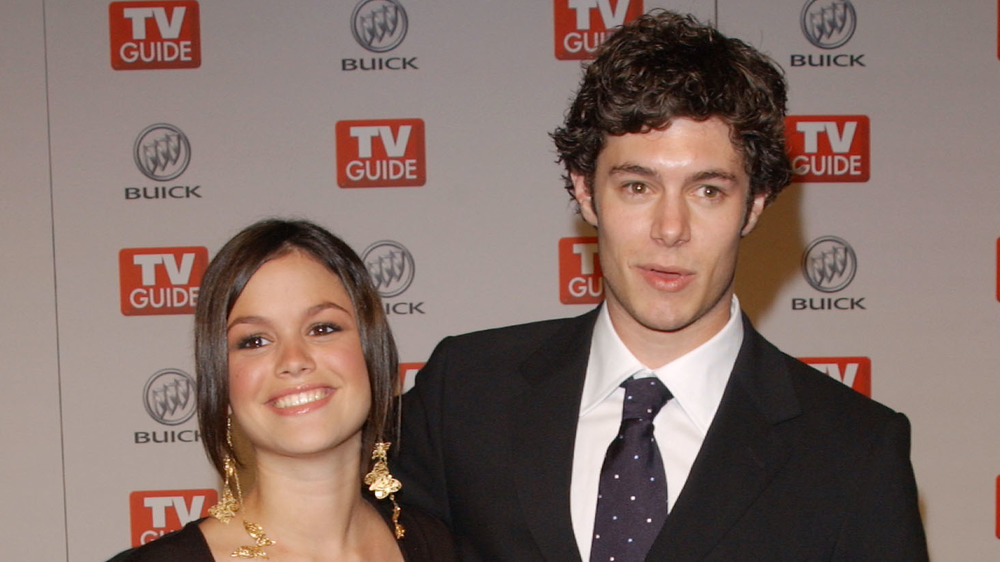 Frank Micelotta/Getty Images
It seems like actors also get disappointed when their on-screen romances don't translate off screen for the sake of their fans. In March 2020, Rachel Bilson apologized for not giving O.C lovers a happily-ever-after with Adam Brody. "IM SORRY!!!!" Bilson commented on an InStyle Instagram post for their weekly column "Breakups That Broke Us," which was featuring the iconic couple at the time. Although the outlet said their breakup "basically ruined high school for us," in the comments, Bilson assured fans that Brody "fared really well!" adding a beating pink heart emoji. Coincidentally, Bilson posted a throwback video from her time on The O.C just days before she reflected on her relationship with the actor — proving she fondly looks back on that period in her life.
Years after the exes parted ways, they reunited in August 2019 while bumping into each other at the airport. "Ran into my ol buddy from jfk to lax #californiaherewecome," Bilson wrote on Instagram on a selfie of the two from the encounter.
After their breakup, Brody went on to marry Leighton Meester, who is most remembered for her role as Blair Waldorf on Gossip Girl, in 2014, and later welcomed two children together. As for Bilson, she was linked to Bill Hader after attending the 2020 Golden Globes together, but they parted ways after just seven months as a couple. Although the pair might not have ended up together, things definitely worked out for the best.