90 Day Fiance: Do Russ And Paola Have Any Kids?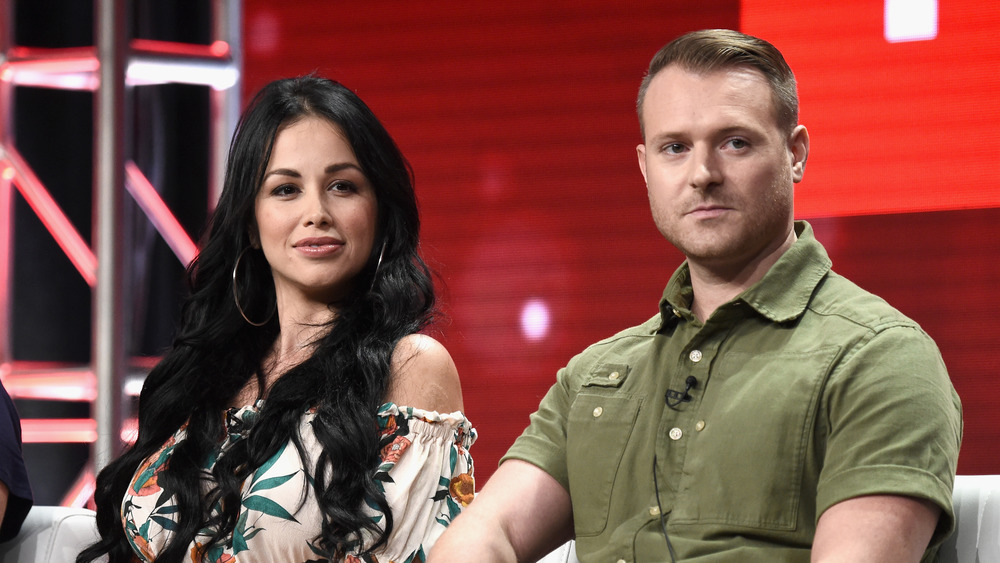 Amanda Edwards/Getty Images
90 Day Fiancé expertly captures steamy drama between international couples. While some pairings disintegrate on camera, others tie the knot during the K-1 visa process. Even fewer opt to return on spinoff series 90 Day Fiancé: Happily Ever After? to share updates about married life. Russ and Paola Mayfield have famously loved the reality TV cameras, airing their dirty laundry onscreen even if cringe-worthy. 
Fans first met Oklahoma-based engineer Russ during the premiere season of 90 Day Fiancé. The show that started it all, the original take on the series was more about the visa process and less about the insanity between couples. Yet Russ' Colombian fiancé Paola definitely brought the drama, reveling in her "spicy" modeling ambitions that shocked her future in-laws. They wed in October 2013 and eventually moved in with Russ' parents to save money. Their unusual living situation spurred the first season of Happily Ever After?, and the Mayfields have been TLC staples ever since. 
So do the famed 90 Day franchise couple have children? Keep scrolling to find out! 
Russ and Paola Mayfield are parents to son Axel
While Paola Mayfield has been turning heads on social media for her newly enhanced look, she often shares snapshots of her toddler son, Axel as well. The Mayfields welcomed New Year's baby Axel on Jan. 1, 2019, and shared an exclusive moment with People. "We were hoping for a Christmas baby, but ended up with a New Year's baby, and we wouldn't change our experience for anything else," Paola said, saying meeting Axel was "an amazing way to start a new year." 
Russ added that he has "so much pride" watching Paola and Axel together. Since Axel's arrival, the couple have been seen on more seasons of Happily Ever After? and recap series Pillow Talk. With rumors that the Mayfields will be back for more TLC shows, some fans are critical of giving the model-turned-fitness coach a platform to share her controversial thoughts on the pandemic. Paola has even mocked frontline workers and medical professionals, posting on Instagram that the coronavirus is a hoax. 
For now, Paola and Russ just have one son, and hopefully they're teaching him the power to think for himself.