Why Jen Harley Believes Ronnie Ortiz-Magro's PDA Post Was A Dig At Her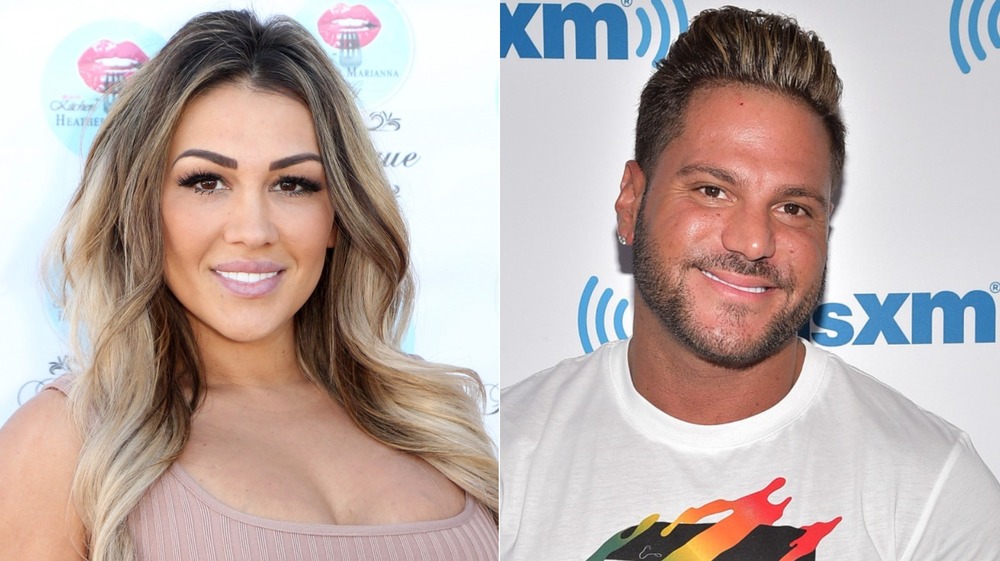 Gabe Ginsberg/Getty Images, Theo Wargo/Getty Images
It seems like Jen Harley and Ronnie Ortiz-Magro's rollercoaster relationship saga might finally be over... for now anyway. He is dating Saffire Matos, per In Touch, while she's dating a guy named Joe, but that doesn't mean the social media drama is over. A source told the magazine, "Jen is getting a lot of heat for the picture she shared with her new boyfriend [Joe]. A lot of people are saying it's a dig at Ron, but in fact, she thinks he's the one who's been taking a dig at her all along." This comes after Ronnie posted a photo embracing his new love interest on Oct. 28, 2020, which happens to be Jen's birthday. He captioned the photo, "You can't force happiness, when you know it's real you realize it eventually chooses you!"
In addition to the timing of the post, that inside source said the new couple struck the "exact same pose" that Ronnie and Jen did during a now-deleted photo that they posted on her birthday in 2017. On her birthday in 2020, Jen posted a photo of her new man to her Instagram Story, writing, "obsessed with you." 
On the surface, it might just seem like Jen and Ronnie are two people who are happy in new relationships, but are they actually taking shots at each other with their public displays of attention? Here's what we know. 
Ronnie Ortiz-Magro says his new girlfriend is 'special'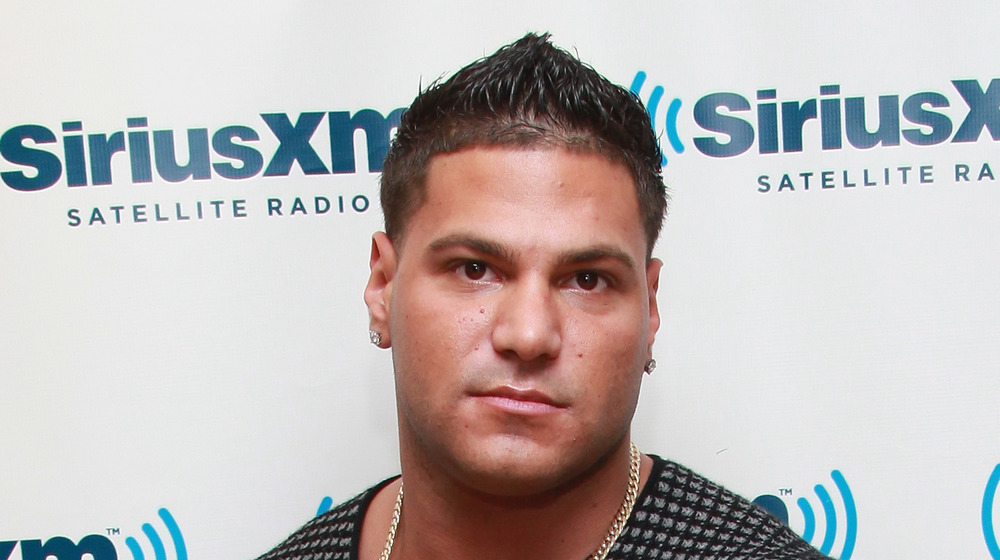 Taylor Hill/Getty Images
Although Jen Harley thinks Ronnie Ortiz-Magro is so public with new girlfriend Saffire Matos to get under her skin, he kept things positive during a November 2020 Us Weekly interview. He told the outlet that his new girlfriend is "special to" him, revealing that they met in February 2020 and kept in touch "for four or five months." He said this relationship is "different" because he "found someone that adds to [his] happiness." He even said that he's in the "happiest place [he's] been in a long time." In December 2020, an insider told Us Weekly that "Jen is excited about Joe and thinks he's amazing."
Although she is "excited" about her new boo, she still managed to make time to publicly shade Ronnie during an Instagram Story question and answer session she conducted in September 2020, according to Us Weekly. When someone asked if they'd ever get back together, she said, "We tried too. Too many wh**es involved. I want a family man, not a 35-year-old going on 25." Additionally, she admitted that she was "just honestly bitter about him moving to a diff state away from his daughter" when one of her followers asked if she missed the Jersey Shore star.
Whether Ronnie and Jen are together or not, they will always be publicly associated with each other and will always be a part of each other's lives to some extent because of the daughter that they share.