Inside Monique Samuels' New Music Career After Her RHOP Exit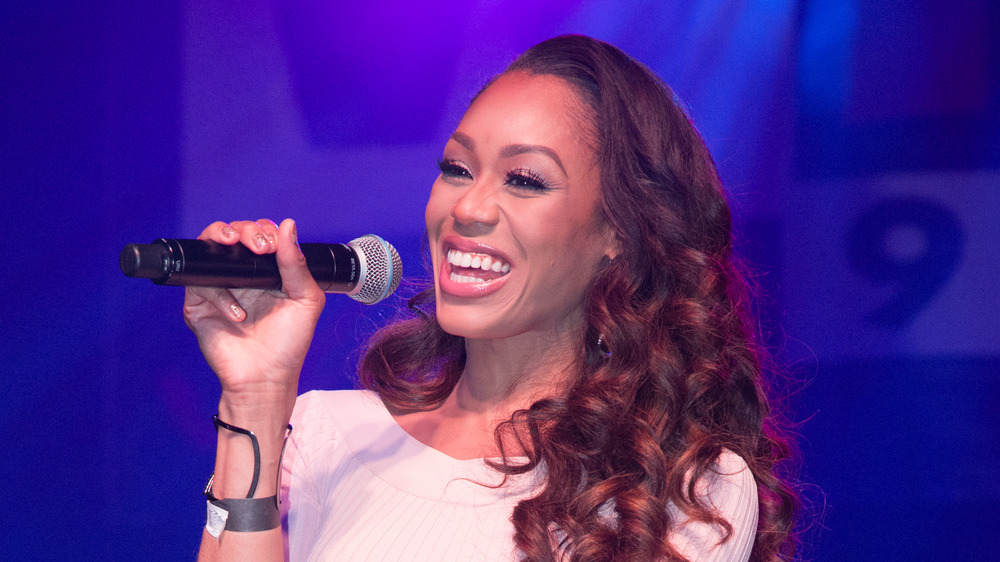 Brian Stukes/Getty Images
The only thing that rivals a dramatic season of The Real Housewives is its reunion episode. From epic fights to surprise truces, you never know what might happen. The Real Housewives of Potomac's reunion on Dec. 27, 2020, was no exception to this sentiment, proving (shockingly) to be a healing time for some.
During the episode, Monique Samuels offered co-star Candiace Dillard an unexpected apology for a feud that had been ongoing for months. Earlier in the season, Monique and Candiace got into a physical altercation that was prompted by a heated argument about Monique feeling "disrespected" by Candiace, People as reported. Both pressed assault charges against each other, but in December 2020, both cases got dropped by Montgomery County, Maryland State's Attorney's Office, according to Us Weekly. "I take full responsibility for my part and my actions in the altercation. That fight wasn't about you," Monique told Candiace during the reunion, per People. "Nothing that you said or did in that moment warranted the response that you received." She added, "I offer you my apology and I'm sorry for the pain that you are still going through." Monique explained that the altercation resulted from suppressed childhood trauma, which she realized through attending therapy. The reunion was the first time Monique and Candiace had been face-to-face since the fight.
Following the reunion, Monique took to her Instagram account to share with fans that she would not be returning to RHOP. It turns out she has other things to worry about, all of which we discuss after the jump. 
Monique Samuels is exploring a new passion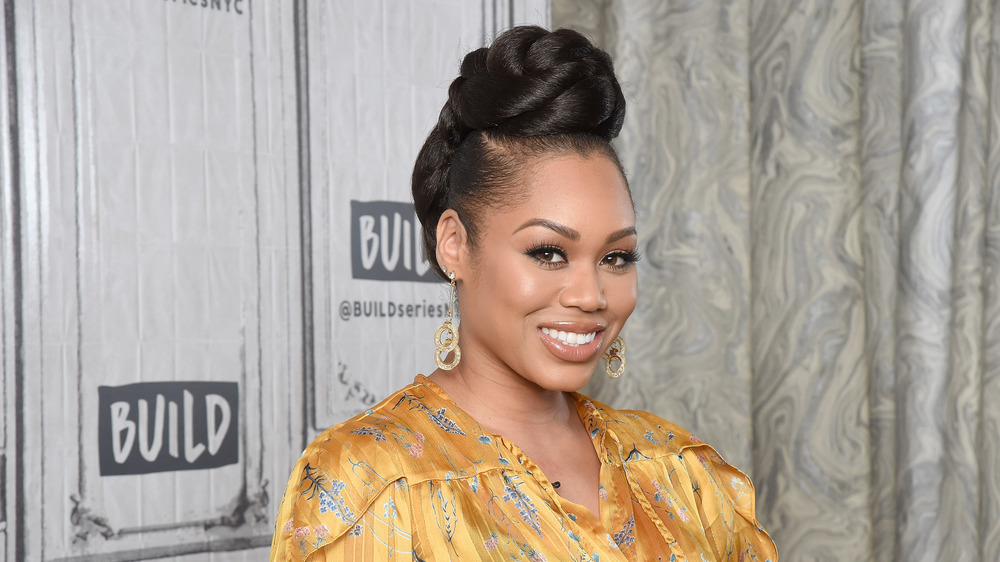 Gary Gershoff/Getty Images
During an Instagram Live following the Real Housewives of Potomac Season 5 reunion, Monique Samuels expressed her gratitude for her time on RHOP but said it was time to move on. "It was a crazy ride. It's not easy doing reality TV," she began, per People. "The opinion of my family and my kids and what they think about anything that I do is more valuable than anybody's opinion, so I'm over it," she continued. Monique added that she did not enjoy how she was portraying "Black love" on RHOP. 
Now, Monique plans to focus on her family and her music. After the reunion, she also hopped on an Instagram Live with professional Beyonce impersonator Riley Knoxx to premiere the music video for her song, "Drag Queens." In the video, Monique showed off her rapper alter ego, Hazel. "To have this happen and come so full circle, it's such an amazing experience. I feel so just full and just happy," the mother-of-three told Knoxx, per People. "If this is the only song and the only video I ever do, I feel complete," she added. The song, which got released with a lyric video in July 2020, seems to reference the altercation with Candiace Dillard.
There is no public plan for Monique to roll out more music, but if she does want to get serious about her career, she now has a lot more time to do so.