The Truth About Tom Holland's Musical Theater History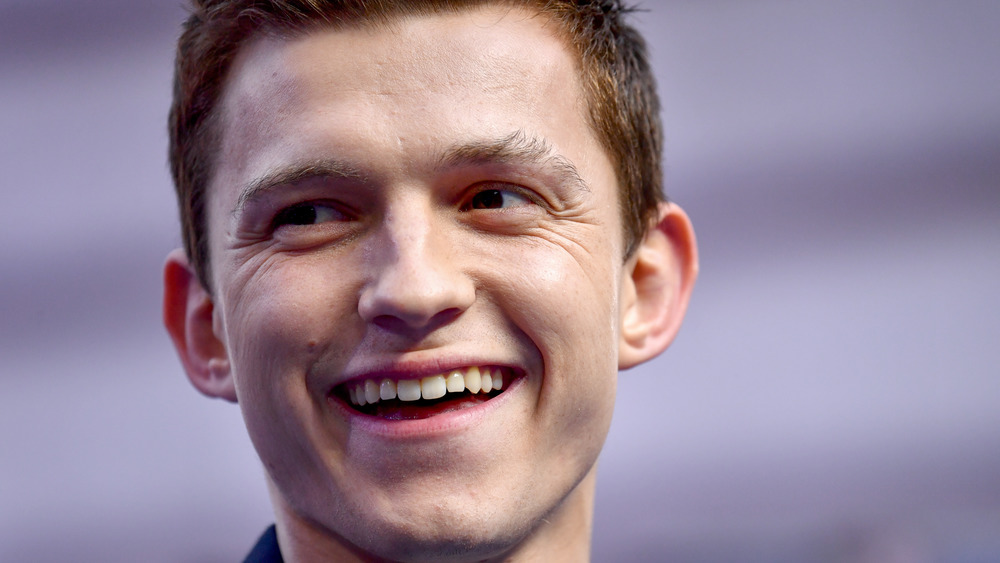 Gareth Cattermole/Getty Images
You probably know Tom Holland as Spider-Man, and for good reason; the actor has led both Spider-Man: Homecoming and Spider-Man: Far From Home, appeared in a smattering of other Marvel movies, and is set to star in another Spider-Man feature in 2021. Despite being one of the youngest members in Marvel's ever-expanding Cinematic Universe, Holland has carried the weight easily on his nimble shoulders, pulling off physical feats with the ease of someone bit by a radioactive spider.
That ability probably has more than a little to do with Holland's background as a dancer, a background that may not come as too much of a surprise if you've seen his infamous performance of "Umbrella" on Lip Sync Battle. According to People, dance was Holland's first passion, one that he kept up despite being bullied for his interest in the art. "You couldn't hit me hard enough to stop me from doing it," he recalled of his time before the fame.
Holland started dancing at a young age, taking lessons at a hip-hop class. It was there that a choreographer scouted him. "They saw potential in me and they started sending dance teachers to my house," Holland said. That potential turned out to be very real, and turned into his first on-stage role. Keep reading to find out more about Tom Holland's career in musical theatre.
Tom Holland got his start in Billy Elliot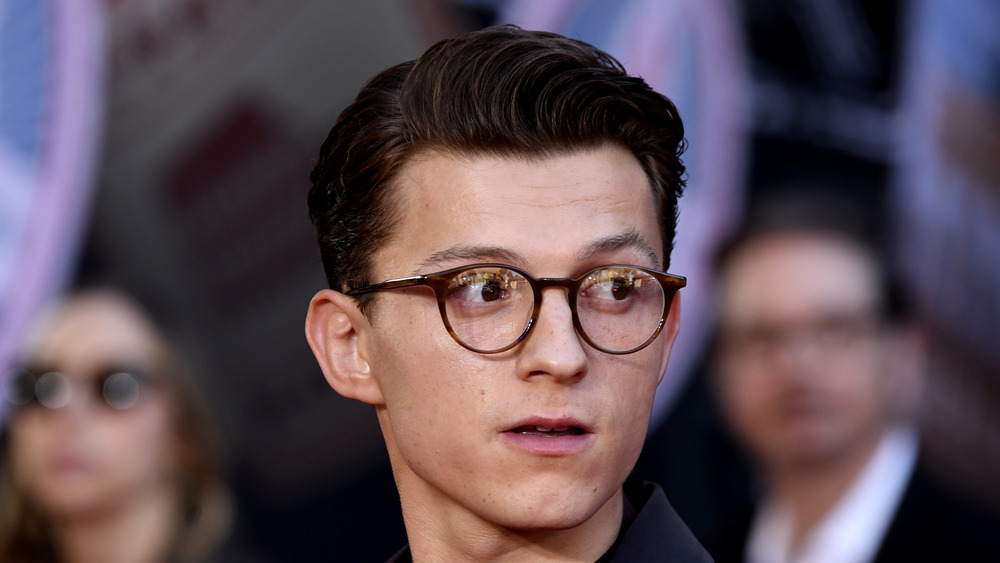 Frazer Harrison/Getty Images
The choreographer that discovered Tom Holland was not just any choreographer; he was with the musical Billy Elliot. The musical follows a young boy taking ballet lessons against the historical backdrop of the mid-1980s mining strike in the United Kingdom. The British production won the Laurence Olivier Award for Best Musical, and when it transferred to the United States, it also won the Tony Award for Best Musical.
Holland played the lead role of Billy from 2008 until 2010 in the West End, London's equivalent of New York City's Broadway. Even after appearing in Billy Elliot, Holland continued to attend school for drama, which he said added pressure in the classroom. "When we were doing our monologues... I remember stepping up on stage and someone saying, 'oh, here he is, Billy Elliot, this should be good,'" Holland told The Scotsman in 2012. "I was like, oh god, what if it's not good and I completely ruin it and look like an idiot."
The nerves are totally understandable, but, given the runaway success Tom Holland has experienced since his Billy Elliot days, it seems like the training was more than effective.