The Real Reason Billie Eilish Just Lost 100k Followers On Instagram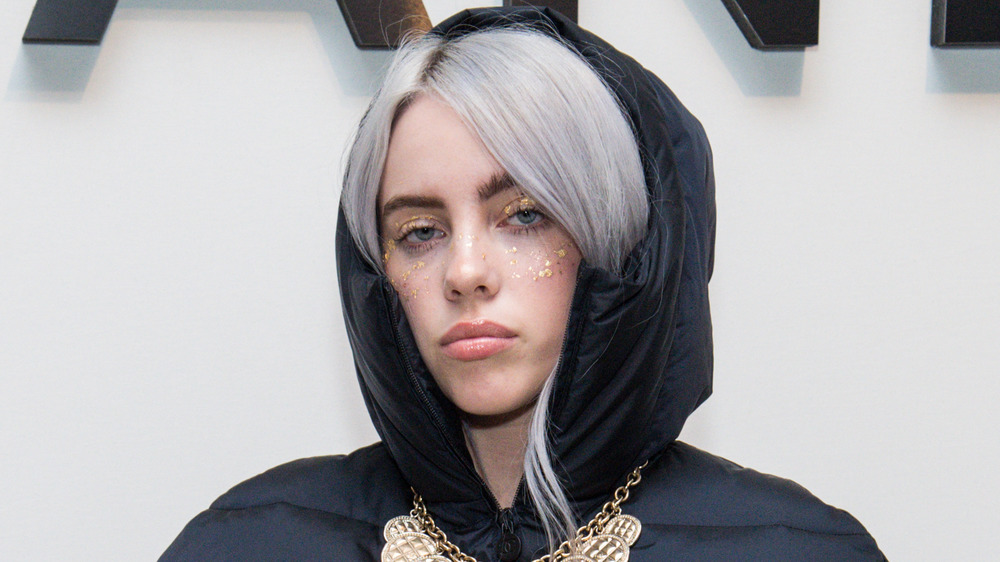 Mark Sagliocco/Getty Images
Whether you're into Billie Eilish's music or not, there's no doubt that she is not only wildly talented, but she's also undeniably captivating. That's why she's been so incredibly successful in a relatively short amount of time. For instance, her James Bond theme song made history, which is pretty darn impressive. On top of that, she has made a staggering amount of money even though she's still quite young.
Eilish is also no stranger to stirring up buzz-worthy situations, as her songs are arguably controversial, and her sense of style never fails to demand attention. But most of all, the star seems to find herself in sticky circumstances by doing nothing more than being both honest and true to herself, which are admirable qualities.
As it turns out, Eilish's penchant for being upfront and serving honesty to her fans might have cost her around 100,000 followers on social media in December 2020. How exactly did that happen? Well, the singer answered a request and posted something that some (or rather, a whole heck of a lot) of her Instagram followers apparently weren't thrilled to see — keep on reading to find out what that was.
Billie Eilish's drawings may have offended some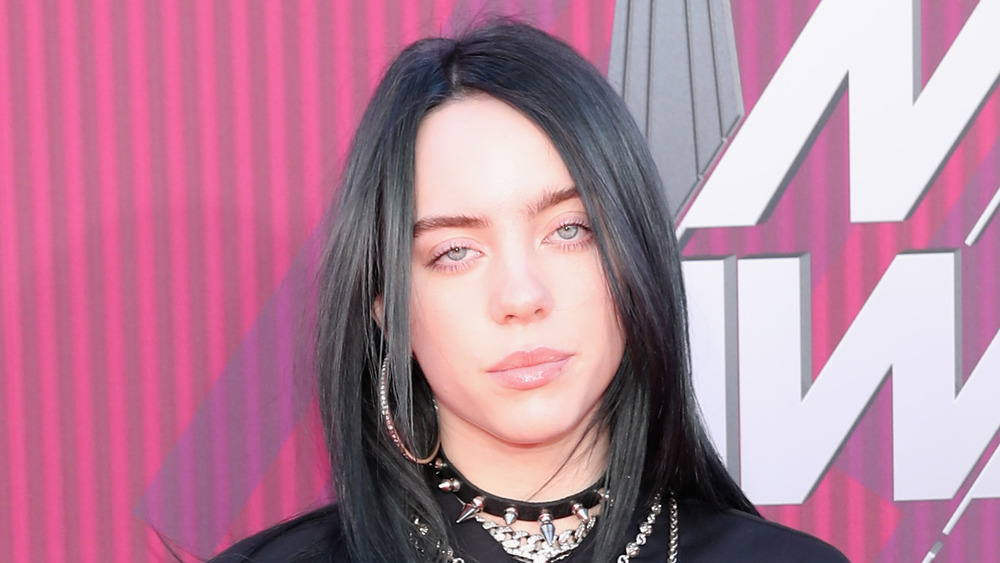 Rich Polk/Getty Images
Billie Eilish's popularity is evident on Instagram, where she has over 73 million followers as of writing. However, the star lost a sizeable amount of followers when she participated in a social media trend that involved asking fans what they wanted to see her post. When one person "asked [Eilish] to share a photo of a drawing that she was really proud of," per the Daily Mail, she did just that. Unfortunately for some, it wasn't what they wanted from her.
That's because the star shared her drawings of naked women and snakes, including close-ups of breasts and a bum. She also added a message in response to the request, writing, "These probably[.] lol I love boobs." Beyond that, when Eilish was asked about her lock screen background, she shared that as well. The image showed two women who were both, again, naked. That's what apparently led some fans to unfollow the star.
Eilish herself acknowledged what had happened, sharing a tweet from a fan who noted that the singer had lost "100K [followers] CUZ OF BOOBS." The tweet was accompanied by two screenshots, showing Eilish with 73 million followers and another featuring her at 72.9 million. (Obviously, she's already rebounded somewhat since). In response, Eilish captioned her IG Story with: "LMFAOOO y'all babies smh." She also added a pair of skull emojis, in case you weren't sure about just how unimpressed she is about the whole thing.