Why Lori Loughlin's Husband Is Having A Rough Time In Prison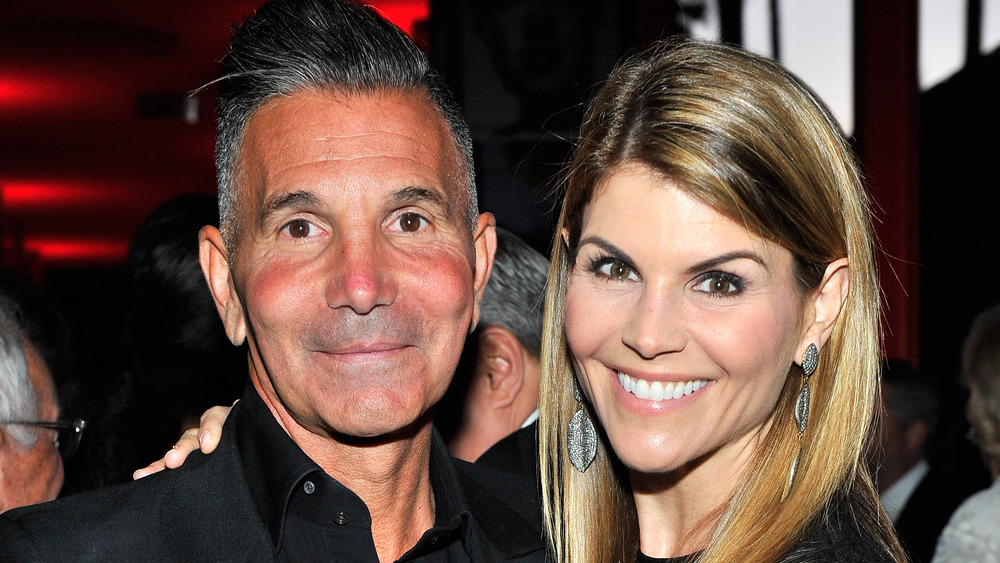 Donato Sardella/Getty Images
When Lori Loughlin and Mossimo Giannulli were first accused of being involved in the 2019 college admissions scandal, going to jail wasn't on the top of their list of things to do. In fact, they pled not guilty for about a year in hopes of getting out of the situation unscathed. However, after seeing actress Felicity Huffman accept her sentence and serve 11 days of her two-week punishment (per the New York Times) and with the outcome of the impending trial looking unfavorable, Loughlin and Giannulli accepted their fate. They took responsibility for partaking in a series of bribes to help their daughters gain entrance into the University of Southern California.
There were a few public updates about how Loughlin handled her two-month prison sentence, which ended on Dec. 28, 2020. Her influencer daughter Olivia Jade Giannulli shared insight into her mother's jail time in a serious conversation on Red Table Talk on Dec. 8, 2020, while her mother was still in federal custody. "I know she's strong and it's a good reflection period," Olivia Jade said. "I know that it's a positive that she's in there right now, she gets to really rethink everything that happened, kind of figure out when she comes out what she wants to do, what she's learned through all of this."
On the other hand, the public hasn't heard much about Giannulli's imprisonment during his five-month sentence. However, insider sources have now shared how he is surviving behind bars and he's having a rough time.
Lori Loughlin's husband is apparently not being treated well in prison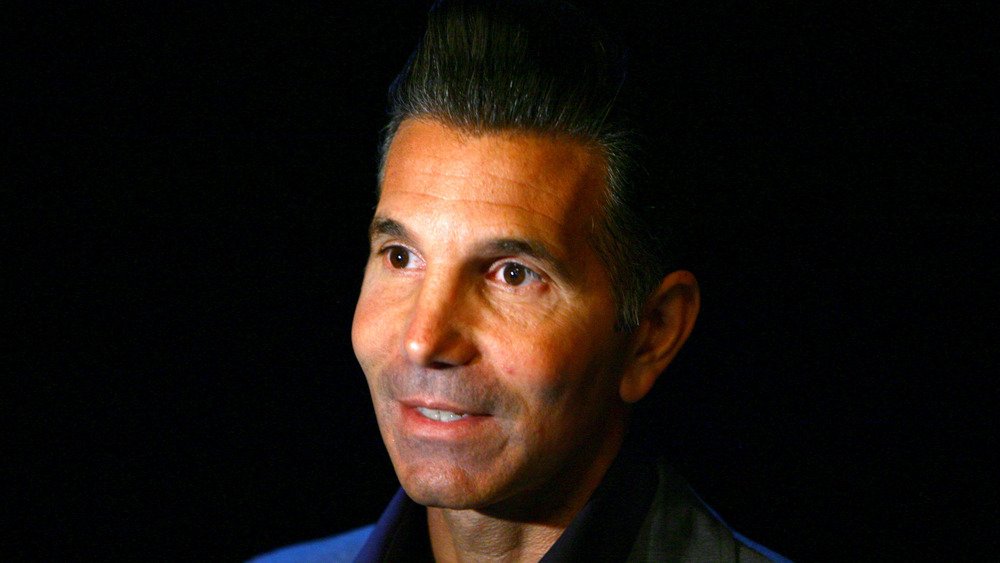 Scott Wintrow/Getty Images
Mossimo Giannulli reported to prison in November 2020 to begin his five-month sentence for one count of conspiracy to commit wire and mail fraud and one count of honest services wire and mail fraud, per CNN. According to an insider close to Us Weekly, the fashion designer is having a "rough time" behind bars.
"He is allowed to call his daughters and son; those are the only good parts of his day," the trusted source claimed to the publication. "He tries to sound strong for his children, but because of fear of a COVID outbreak, he has been spending almost all his time in his cell, which has been very mentally taxing." The source added that Giannulli spends much of his time reading, writing letters to loved ones, planning business ventures, and praying. 
Meanwhile, his son Gianni, who was born before Giannulli married Lori Loughlin, reportedly spoke out about his father's prison experience in a private Instagram post, per ABC News. According to his son, Giannulli was held in solitary confinement for a month and was let out "every three days" only to shower. "The mental and physical damage being done from such isolation and treatment is wrong," he complained. If all goes as planned, Giannulli will see the outside world again in April 2021.