Why RHOSLC's Meredith Marks Is Back Together With Her Husband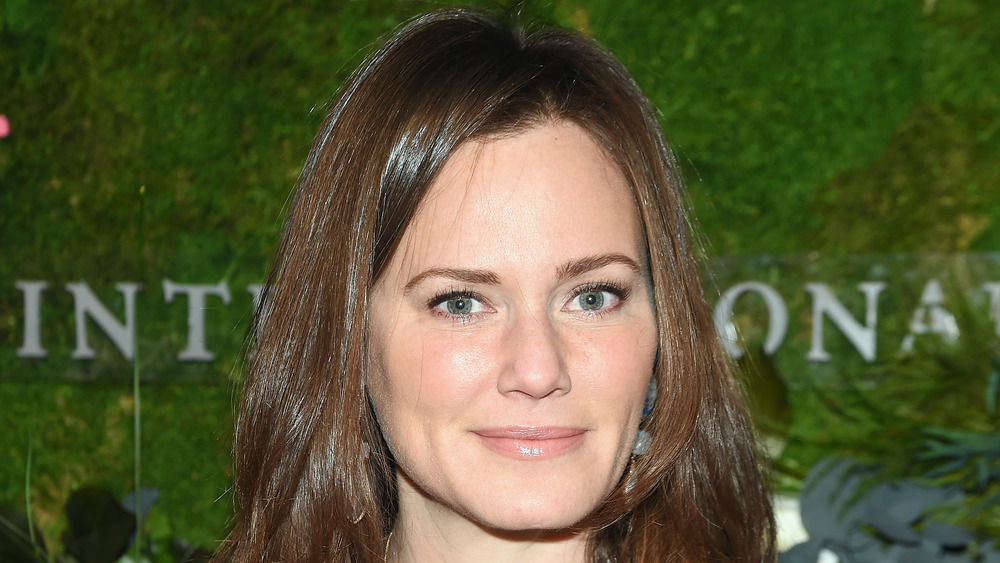 Jamie Mccarthy/Getty Images
From Olivia Wilde and Jason Sudeikis to Iggy Azalea and Playboi Carti, 2020 did not have its shortage of celebrity couple partings, reported Us Weekly. Thankfully, Meredith Marks of Real Housewives of Salt Lake City announced to People on Dec. 30, 2020, that she has reunited with her husband, Seth Marks, after separating.
The star of Bravo's latest Real Housewives franchise installment first revealed her separation during a Nov. 18, 2020, episode of RHOSLC, People reported. During the episode, the two went to dinner where Seth asked Meredith, "Who have you told that we are separated? Do all your friends know we are separated?" Two days later, Marks appeared on the podcast Getting Real with the Housewives to discuss the quietness of their split. "Our own children didn't know," Meredith said, adding, "We were separated and we were living in the same home, raising our kids, trying our best to keep a strong parental front for our children."
So what led to Meredith and her hubby reconciling just before the new year? Read on to find out.
Counseling hit the reset button for Meredith and Seth Marks
It was couple's counseling that brought Meredith and Seth Marks back together following their separation, People reported. The duo, who wed in 1996 and share three children, realized their relationship has withstood previous trials and was worth the continued journey. "We decided to try and start over," Meredith told People. "We just hit some blips in the road and needed to regroup and reconnect."
This was not the first time Mr. and Mrs. Marks have broken up only to reunite. Meredith told the Getting Real with the Housewives podcast that the two have consciously uncoupled "on and off for years." Although Meredith emphasized that they did not see anyone else during this latest separation, she admitted on her appearance that, in the past, they have "even dated other people from time to time."
As People reported in December 2020, the married couple has emerged from therapy feeling stronger than ever. Meredith told the magazine that she and Seth now have a "very united" and "very positive" outlook on their future together. "We love each other," Meredith Marks said. "He's my best friend and he always will be." We wish the couple continued strength and happiness in the new year!