How Jon Hamm Really Felt About Meeting Christopher Walken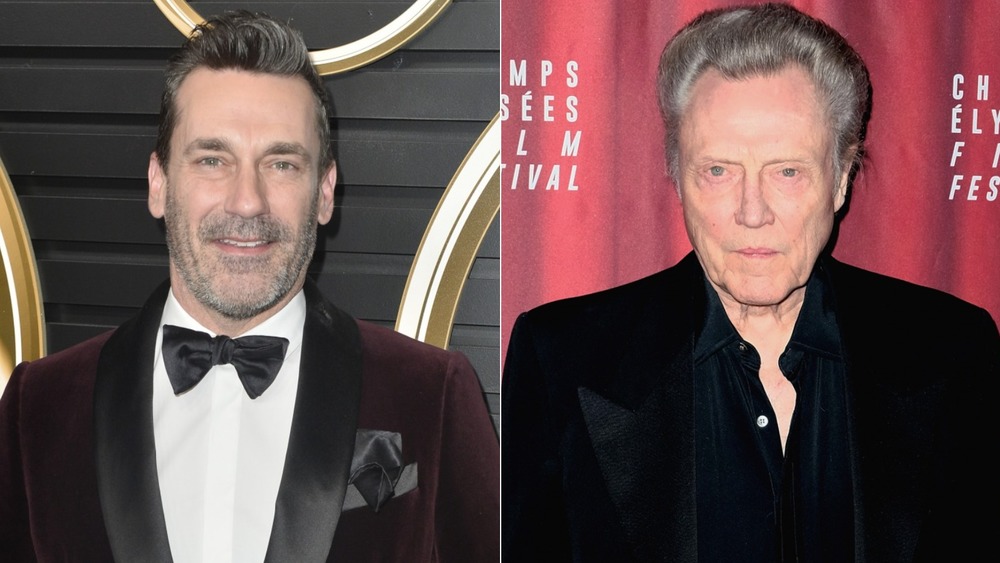 Jerod Harris, Laurent Viteur/Getty Images
Legends supporting legends ... we truly do love to see it. And while "legendary" might not be the first word that comes to mind when you hear about Wild Mountain Thyme — the film has been widely panned for its stars' questionable Irish accents and a very strange plot twist — there's no denying that its cast is stacked with A-list stars. And even A-listers get starstruck; Jon Hamm was thrilled to meet Christopher Walken on set, and the feeling was mutual.
Speaking to BuzzFeed in December 2020, the Emmy-winning Mad Men star explained that while he and Walken didn't have a ton of scenes together, they were able to spend time together in Ireland.
"We did have a couple [of] dinners together, and I got to meet him and get to know him, and he's an absolutely lovely, lovely man," Hamm said to BuzzFeed. "He's a unique individual. He'd never been to Ireland either, and you could tell he was absolutely enjoying himself and completely tickled by the experience. That was an experience that we all felt."
Even if critics and moviegoers didn't love the movie, it sounds like the actors had a blast filming in the Irish countryside.
Emily Blunt was starstruck by Christopher Walken, too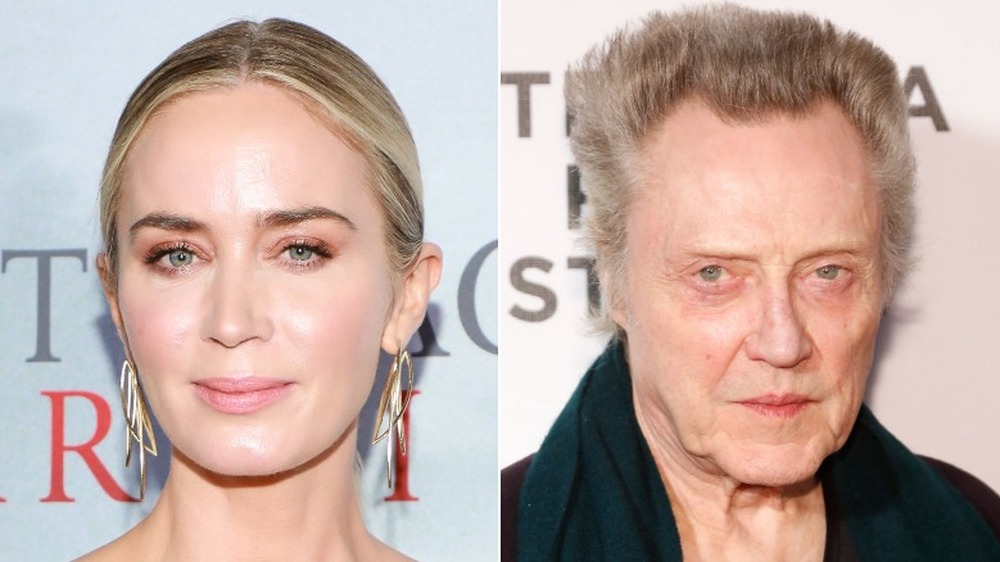 Jason Mendez, Taylor Hill/Getty Images
Along with Jamie Dornan, Jon Hamm, and Christopher Walken, Emily Blunt stars in Wild Mountain Thyme, and she was nervous to be around the Oscar winner, too. Specifically, Blunt was jittery about singing in front of Walken, even though she's shown off her vocal ability plenty of times throughout her career. Still, anyone would be nervous to perform in front of one of their idols!
"It was more singing for Christopher Walken that probably had my knees knocking because it was just such a moving day for me. He was such an icon for me growing up, and I was supposed to sing this song for him. It's me [as Rosemary] singing a song to remind him [as Tony] about love, and his character was supposed to get very emotional listening to it," Blunt said to The Hollywood Reporter in December 2020. "So when you're staring into those iconic blue eyes and they start to cry, it was so moving... He's so beautiful and fragile in the movie. I mean, everyone loves to impersonate Christopher Walken, but we must never forget how delicate he can be."
Hamm described Walken as "lovely," while Blunt described him as "beautiful and fragile" — both stars can't share enough positive attributes about their costar. Whatever the film's reception, it's clear that Walken made quite an impression.