How Much Hugh Grant Is Really Worth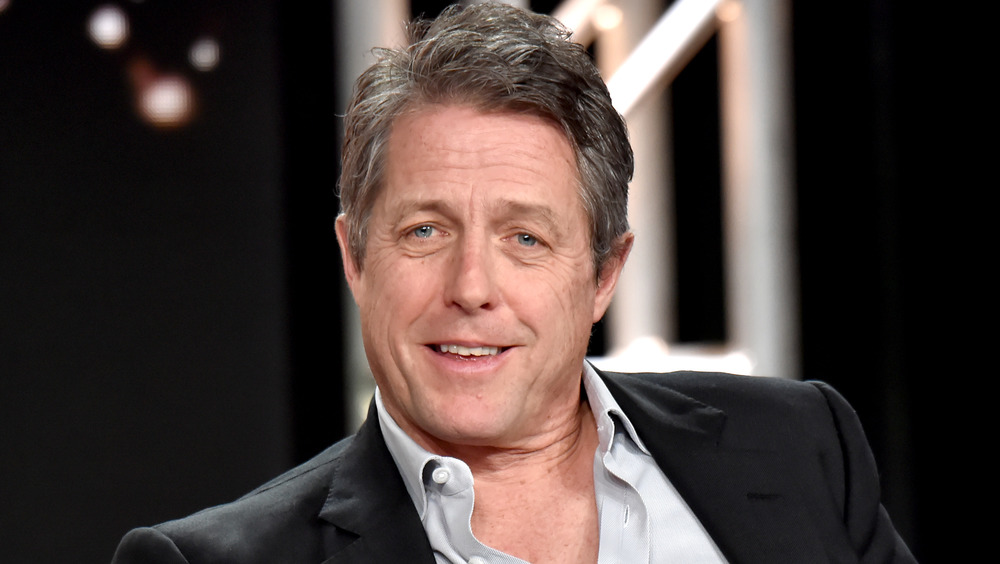 Jeff Kravitz/Getty Images
It should come as no surprise that Hugh Grant is worth a pretty penny considering his successful acting career. From his breakout role in Four Weddings and a Funeral — for which he won a Golden Globe — to Bridget Jones's Diary and Love Actually, Grant has become synonymous with '90s love stories. And, of course, you can't forget his infamous 13-year relationship with the stunning Elizabeth Hurley. Thanks to the fact that he's a stud and a pretty good actor to boot, Grant has acquired a pretty impressive net worth. According to Celebrity Net Worth, Grant's movies alone have raked in more than $3 billion worldwide, so his paychecks surely reflect all that he has done for the film industry.
Of course, Grant's take home has increased with experience. For Four Weddings and a Funeral, Grant reportedly earned $100,000, per Celebrity Net Worth. However, at the height of his career in the '90s and early aughts, he was bringing in the big bucks. He reportedly earned a whopping $12.5 million for his role in the 2002 film Two Weeks Notice. These days, according to Celebrity Net Worth, Grant's typical paycheck for a movie role is around $10 million for a starring role and $5 million for a supporting role. Keep scrolling to find out his net worth.
Hugh Grant works hard for his money and spends it on homes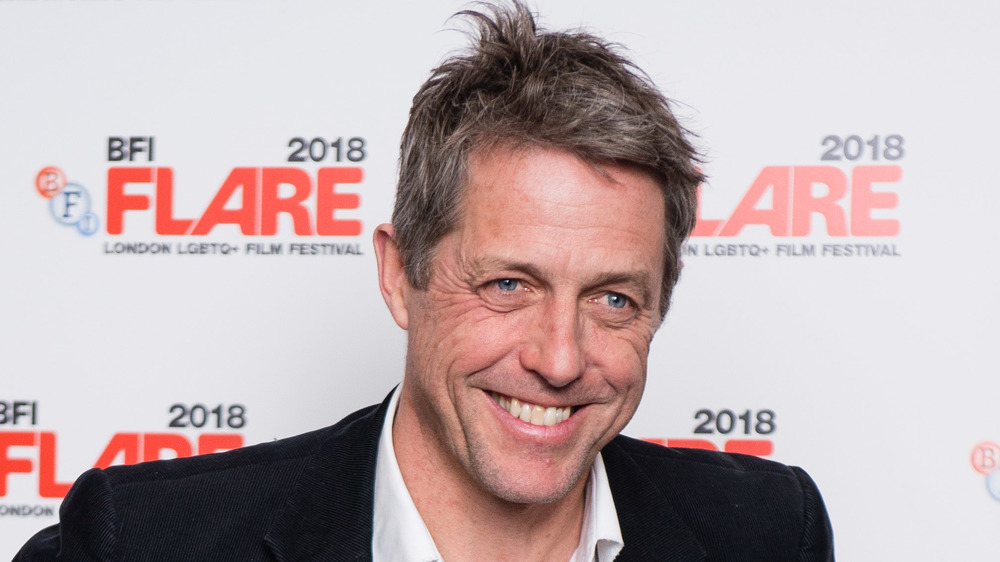 Jeff Spicer/Getty Images
Needless to say, Hugh Grant has some deep pockets thanks to the success of his blockbuster movies. According to Celebrity Net Worth, Grant is worth a whopping $150 million, and it seems the actor lives lavishly with his endless funds. In 2019, Grant and his wife, Anna Eberstein – whom he married in 2018 — purchased a multi-million dollar home together in Chelsea, London, per The Irish Sun. However, that wasn't the first home for the fancy duo. They also purchased a $13 million home in 2016, and that same year, they bought a nearly $700,000 house in Sweden, Eberstein's native country, per the Daily Mail.
Just like his loads of money, Grant's love of real estate is nothing new. According to the Daily Mail, in 2000, he spent almost $3 million on a home in Chelsea and later spent a little over $1 million on another home in the area in 2011 for his girlfriend at the time, Tinglan Hong, per the Daily Mail. In 2006, he bought a nearly $25 million home also in Chelsea, but later sold it for a profit, per the Daily Mail. It sounds like, in addition to really liking Chelsea, Grant definitely knows how to spend his bucks.