Jonathan Van Ness Surprises Fans With Major Relationship News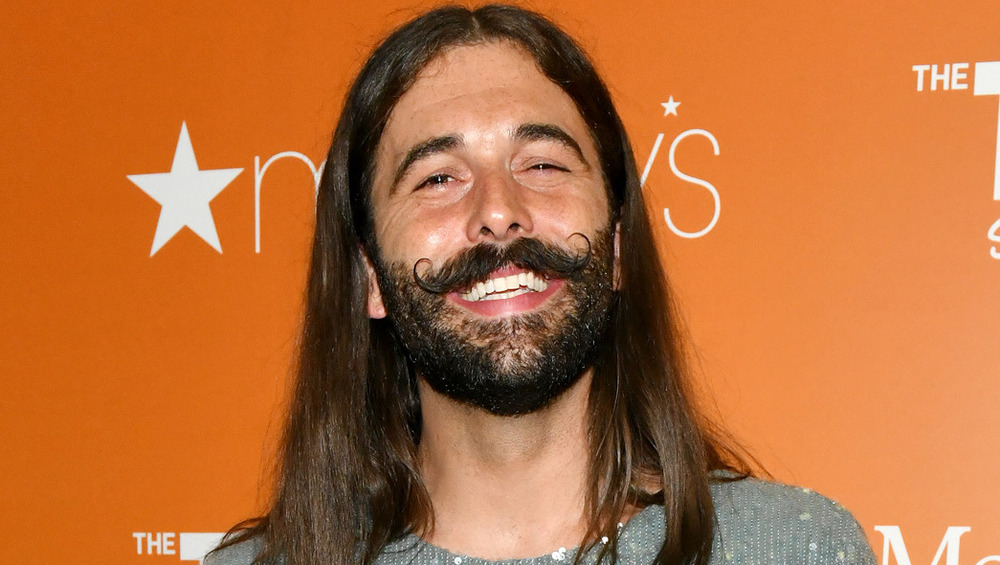 Craig Barritt/Getty Images
Hold on a second, or, better yet, take a seat because Jonathan Van Ness got married! The Queer Eye stylist dropped the news ever-so-casually in an Instagram post shared to the platform on Dec. 31, 2020. In the post, he recounted the gifts and blessings he received in 2020. Van Ness spoke about 2020, calling it "a year unlike any other" (he's not wrong!) and expressed gratitude that he was able to "get more involved politically." Van Ness also added, "I finished my tour in Australia & NZ for what I didn't know would be my last standup show for who knows how long."
Then, as if it were no big thing, the stylist wrote: "I got married to my best friend & have a loving partner to continue building my life with." Say what!?? Van Ness didn't tag his partner in the post, but he did add a photo of the two of them, so at least fans got to visually meet his new spouse. After Van Ness shared the major relationship news, some of his Queer Eye co-stars and other celeb friends jumped in the comments to congratulate the Gay of Thrones star.
Jonathan Van Ness casually let everyone know he got married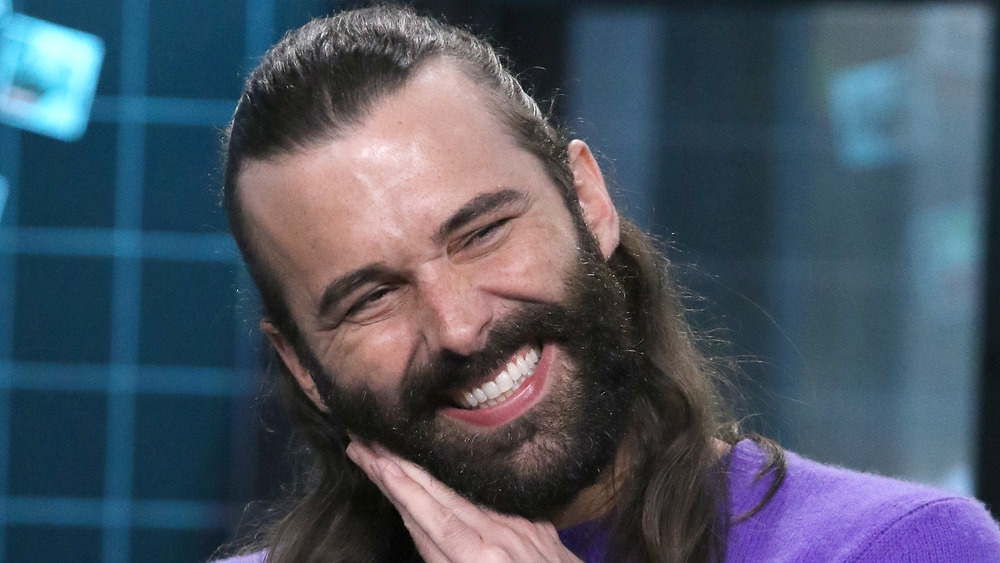 Jim Spellman/Getty Images
On Dec. 31, 2020, Jonathan Van Ness took to Instagram to reveal that he was going in to 2021 a married man. That's because, at some point in 2020, he got hitched! Tan France, Van Ness' Queer Eye co-star, wrote in the comments: "Happy New Year, Jackaaay! I love you. Here's hoping next year is so much better, and that we can finally celebrate your marriage," followed by a heart emoji.
Fans were all over the news with well wishes and questions. One person wrote: "I'm sorry...you just gonna slip 'I got married' in this wrap up?!" Someone else asked, "How did I miss the part where you got married this year?!?! That's amazing!!!"
The news drop is scrumptiously sneaky of Van Ness, after he hinted at a secret relationship in an interview with Self in early December 2020. In the interview, when asked about his love life, Van Ness coyly answered "Private." However, he later added, "It's not that I will always be private about my relationships, but I just think that I need more time to kind of learn to date and be in a relationship as this public figure." He continued, "Dating's hard enough not as a public figure, and then when you add this into it, it's like, 'Well, f**k me.' It is a whole pile of complicated." Well, it looks like Van Ness felt ready to share that news with the world and fans are so happy to hear it.