The Real Reason The Pandemic Has Made Jonathan Van Ness Nervous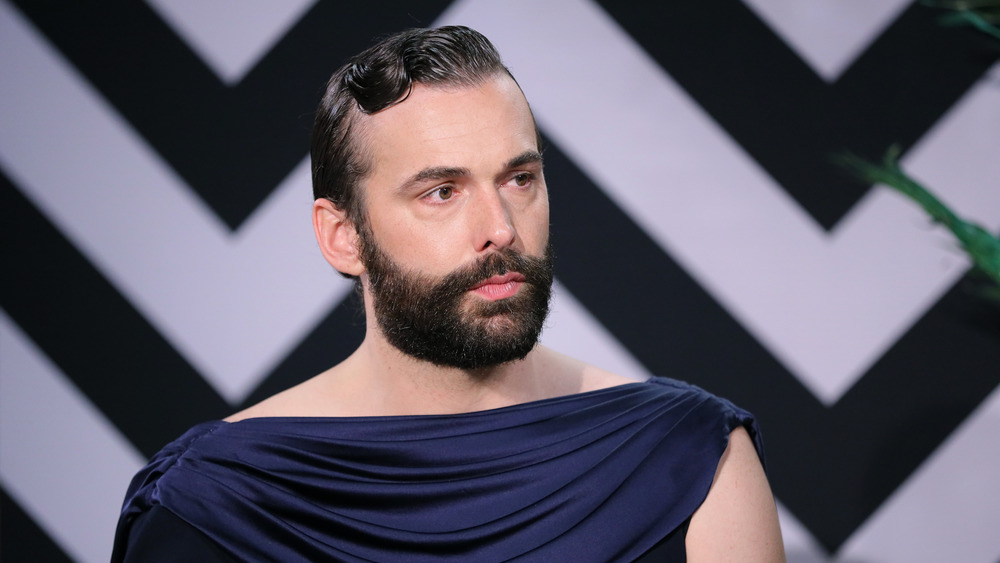 Rich Polk/Getty Images
As many await the first wave of vaccines for the ongoing coronavirus pandemic after medication developed by Pfizer received approval from the FDA on Dec. 10, 2020, a number of others are making sure to speak out about continuing to adhere to safety precautions like social distancing and wearing a mask. Among them is Queer Eye star Jonathan Van Ness, who used his own personal life to emphasize the importance of doing so not only for ourselves, but for others too. 
"Anytime you hear about a respiratory pandemic and living with a chronic illness, whether it's HIV, diabetes... I think, yes, you are going to be more nervous," Van Ness said in an exclusive interview with Self magazine for their December 2020 issue. "I am that person in goggles and a mask and a face shield at Whole Foods, but I don't care," he stated. "I think it's chic. I love it. Let me give you full hazmat realness out here. I don't mind if it keeps me more safe."
Jonathan Van Ness, who identifies as non-binary and uses he/him/his pronouns, is usually known for his upbeat demeanor and advocacy for self-care, mental health awareness, and the ways in which embracing vulnerability can serve as an antidote to toxic masculinity. The Queer Eye fan favorite has also shown fans his more somber, serious side, and, as prior evidence suggests, this is the side Van Ness shows when it comes to consequential and complex health issues.
Jonathan Van Ness takes physical and mental health seriously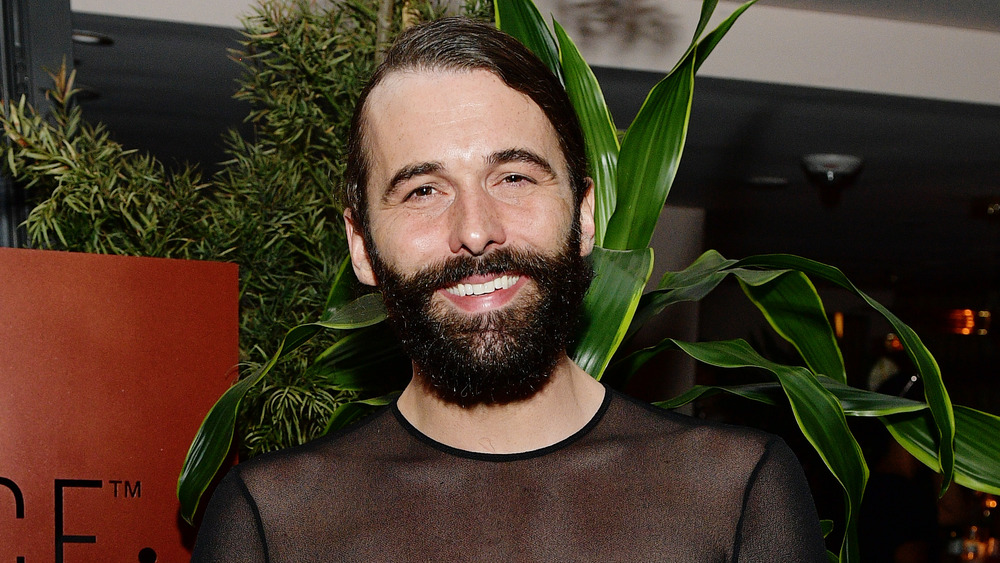 Matt Winkelmeyer/Getty Images
Jonathan Van Ness showed that serious side in a profile published by The New York Times in September 2019. Van Ness notably utilized the interview medium to come out not only as nonbinary and as a person who is HIV-positive, but also spoke publicly for the first time about his past as a person with substance use disorder and a survivor of sexual abuse.
After coming out as a "member of the beautiful H.I.V.-positive community," Van Ness extrapolated upon the difficulty he faced when it came to deciding to discuss his status and his gender identity within the public sphere. During the course of the interview, which was called to promote his memoir Over the Top: A Raw Journey to Self-Love, Van Ness explained that these issues became impossible to ignore, especially after ricocheting to stardom after the release of the Netflix Queer Eye reboot in 2018.
"When Queer Eye came out, it was really difficult because I was like, 'Do I want to talk about my status?" recounted Van Ness. "And then I was like, 'The Trump administration has done everything they can do to have the stigmatization of the LGBT community thrive around me.' I do feel the need to talk about this."

If you or someone you know has been the victim of sexual assault, you can call the National Sexual Assault Hotline at 1-800-656-HOPE (4673) or visit RAINN.org for additional resources.