The Truth About Hugh Grant's Wife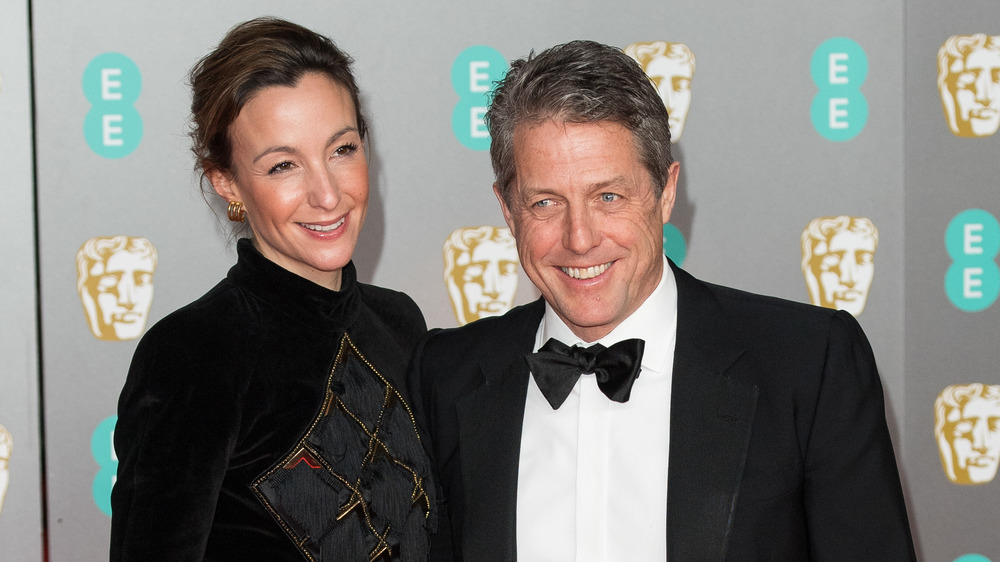 Jeff Spicer/Getty Images
Actor Hugh Grant shocked the world when he married for the first time in May 2018, The Telegraph reported. Grant has famously expressed pro-bachelor views throughout his career, such as the time he told Howard Stern on the radio host's SiriusXM show (via Us Weekly) in 2016, "I think there's something unromantic about marriage...You're closing yourself off."
Grant, whose HBO show, The Undoing, kicked off on Oct. 25, 2020, had his longest public relationship with supermodel-turned-actress Elizabeth Hurley, which lasted from 1987 until 2000. The Love, Actually star also had his first child, daughter Tabitha, with former restaurant hostess Tinglan Hong in 2011, according to Daily Mail. Despite these romances, Grant also told Stern in 2016 that he believed, if anything, that marriages should remain polyamorous. "Do I think human beings are meant to be in 40-year-long monogamous, faithful relationships?" He asked. "No, no, no." 
So how did the Swedish-born Anna Eberstein, a "television producer and retail director" according to The Sun, finally get the notorious bachelor to walk down the aisle? Read on to find out.
Hugh Grant married Anna Eberstein for passport reasons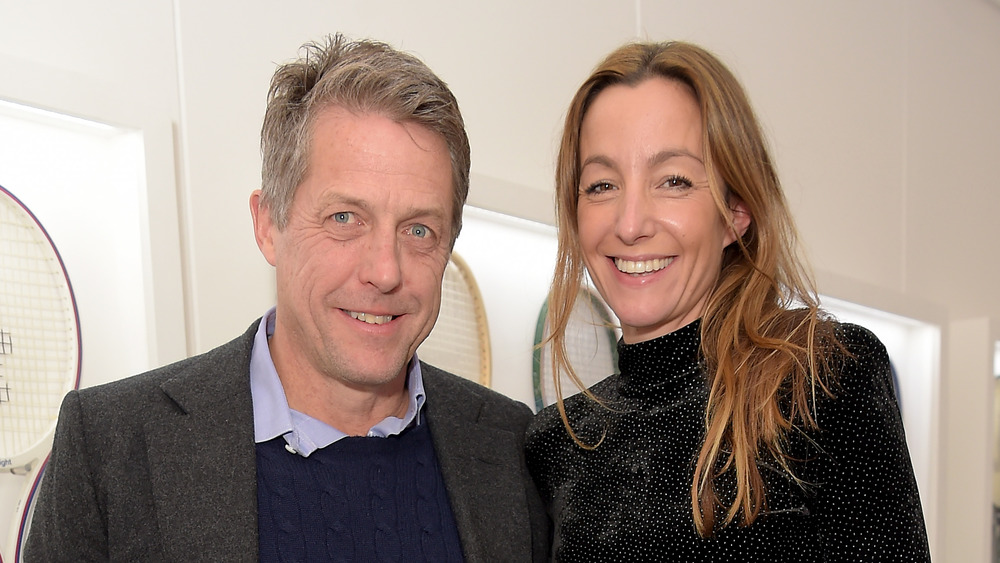 David M. Benett/Getty Images
Although Hugh Grant and Anna Eberstein's relationship dates back to at least 2012 when she gave birth to his second child, John, it was not outed until 2014, when Us Weekly obtained a copy of their son's birth certificate with Grant's name on it, Marie Claire reported. (About three months later, Tinglan Hong gave birth to her second child with Grant in December 2012). After having a third child in early 2018, Eberstein and Grant finally tied the knot in May that year.
Why at age 57, after three children, did Grant decide to wed at last? As it turns out, it was for practical reasons when traveling through airports with his partner and their children. "I didn't like going through immigration into countries where they'd say, 'Everyone with a Grant passport, over here, and all the others through there,'" Grant explained to USA Today. "She went through with the nannies. That seemed all wrong," he admitted.
As for Eberstein herself, Marie Claire reported her as the co-founder of a London-based Scandinavian sock company, Ace Slippers, that she and her cousin co-founded in 2014. The company website states (via Marie Claire) their mission as bringing "a more edgy style to the traditional Swedish slipper sock." Luckily for Grant, as well, Eberstein happens to share his views on marital affairs. "My wife agrees with me that marriage is a pretty preposterous social construct. But when you've got three children, it's the nice thing to do," he told USA Today in 2018.