Why The Internet Is Going Crazy Over Cyndi Lauper's NYE Performance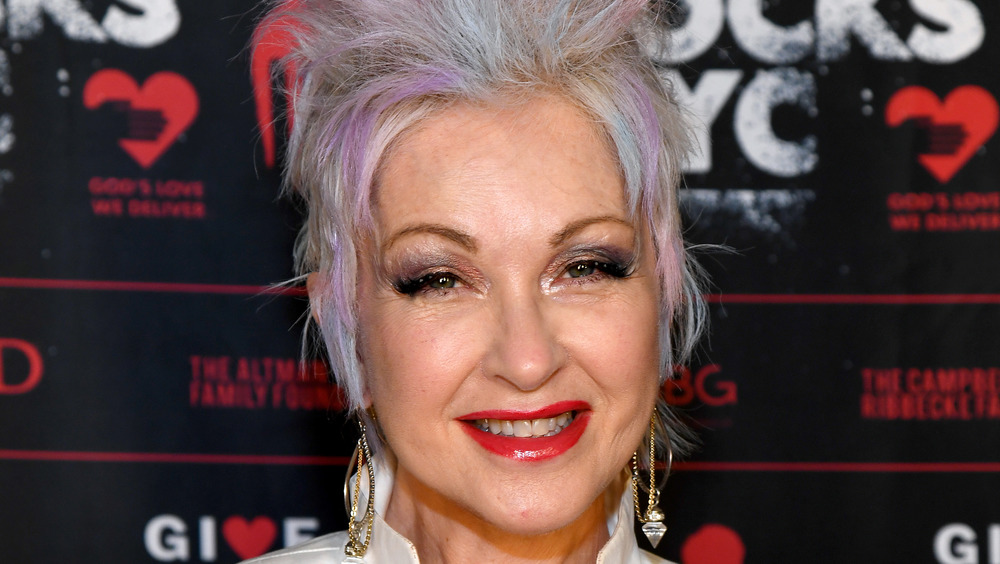 Kevin Mazur/Getty Images
Cyndi Lauper is a pop music legend, rising to the top of the energetic, synthesized music scene of the '80s by scoring four top-10 singles with "Girls Just Wanna Have Fun," "Time After Time," "She Bop," and "All Through the Night," per Time. The debut album that included these tracks, She's So Unusual, has sold six million copies since its release and helped the New York-born singer win Best New Artist at the 1984 Grammys.
Even today, Lauper is still churning out projects, including her 2016 album Detour and creating the music and lyrics for the hit Broadway musical Kinky Boots. With four decades of musical contributions and superstardom under her belt, she has proven "Time and Time" again that music is her muse. "[Music] is the closest I've come to any kind of religion because it is so soulful and so pure," she told The Christian Science Monitor in 1997.
Lauper is a true music icon, but despite her many accolades and timeless hits, she's also human. That certainly showed during her interesting 2020 New Year's Eve performance, which might have received just as much criticism as Mariah Carey's 2016 send-off. Keep reading to learn why Lauper's NYE performance had viewers puzzled.
The internet is bashing Cyndi Lauper's NYE performance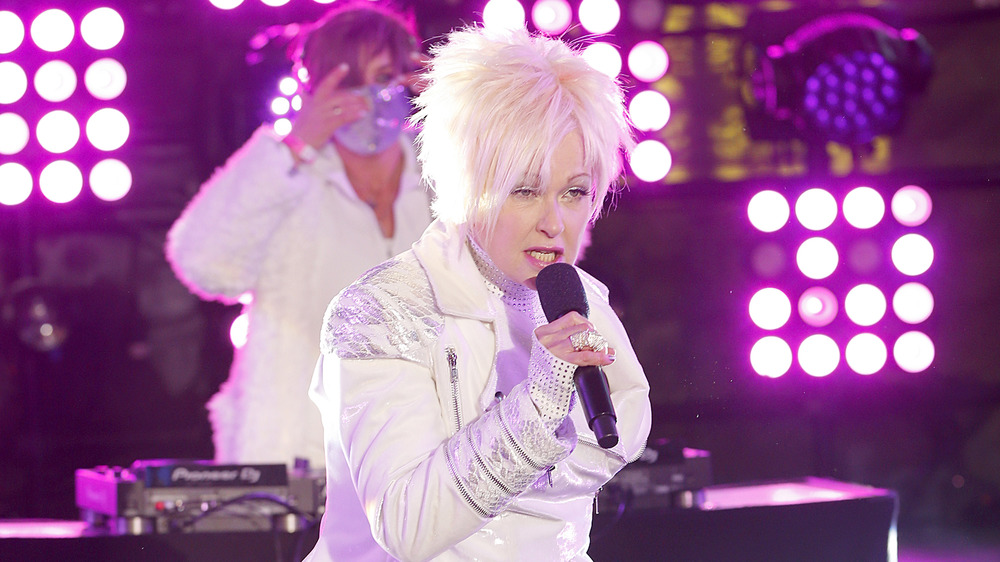 Pool/Getty Images
Even music's biggest stars can't escape the sharpest criticism, and the internet proved that following Lauper's cringe-inducing New Year's Eve performance on Dick Clark's New Year's Rockin Eve on Dec. 31, 2020. The performance started with a rendition of her hit "Time After Time" with Billy Porter, which many viewers immediately complained was an off-key start. Then Porter left the stage to let Lauper do her thing, but the transition had folks wondering if she was done or continuing on as her beauty squad rushed to give her a quick, seemingly unrehearsed touchup while still on camera.
Then, Lauper continued on to share a message about hope before performing her upbeat song "Hope," to which she sang and danced her heart out. Unfortunately, the audience was simply hoping she would leave the stage. "The Cyndi Lauper performance was the perfect culmination of 2020 — confusing, lost, off key, an experience you can only understand if you lived through it," one person tweeted. Another likened the performance to the entire year of 2020. "Somebody come get your grandma," an additional spectator begged. 
On the other hand, Lauper did seem to be performing live, which cannot be said for every performer of the night. One viewer even stood up for the "Change of Heart" singer, tweeting that he would prefer "the off key singer" over a lip-syncer. On the bright side, at least Mariah Carey is no longer alone!