Inside Timothee Chalamet's Surprising History With Ansel Elgort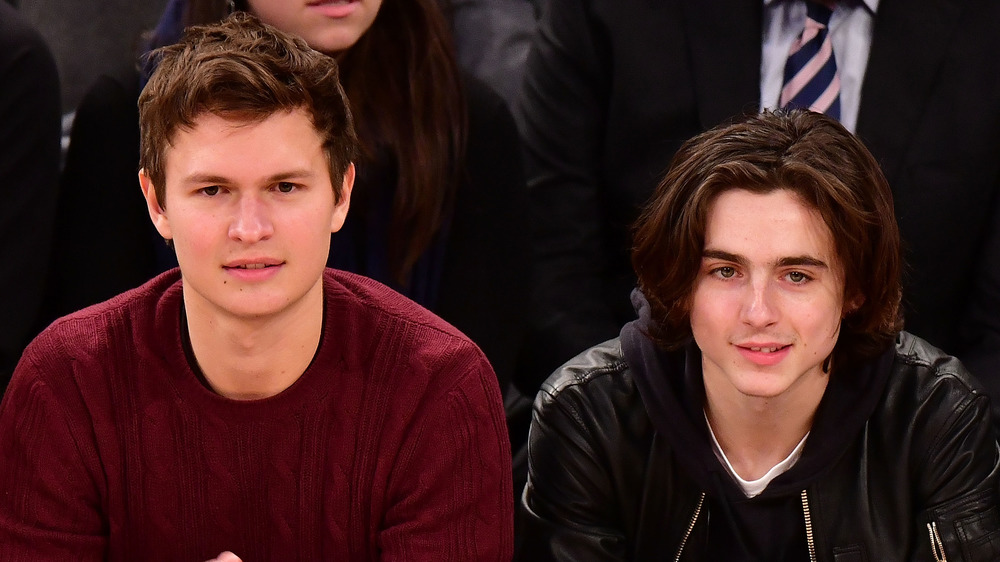 James Devaney/Getty Images
Actor Timothée Chalamet and actor Ansel Elgort are two of the hottest young stars in Hollywood, but they have more in common than just being super talented and good looking. In fact, the two go all the way back to high school. According to E!, both actors attended Fiorello H. LaGuardia High School in New York City together, which is apparently the real-life equivalent to the high school from the movie Fame.
Elgort reflected about that time and their friendship on Instagram when he posted a photo of himself and Chalamet at a Knicks game with the caption, "Laguardia high school pride," he wrote. "It's really crazy, Timmy and I played on the same basketball team, we had the same drama teacher Mr.Shifman, we had the same science teacher Mr.Singh, and then in the same year, both of us are nominated for a f$&king Golden Globe!!! Living the dream sitting courtside at the Knicks game together. Life is crazy."
Chalamet also spoke about their drama teacher Harry Shifman. As he told ABC News, "I literally would not be an actor without that man. I would not be at the Oscars, I would not be nominated without him."
Apparently Shifman was just as fond of the two, telling Vanity Fair that he was "totally blown away by [Elgort]" and that "It was already clear that [Chalamet] was so interesting and gifted and compelling." Clearly, he was right because both of his former students have already been nominated for Golden Globes for their work — and that's just the start!
Timothée Chalamet and Ansel Elgort pursued the same roles in school plays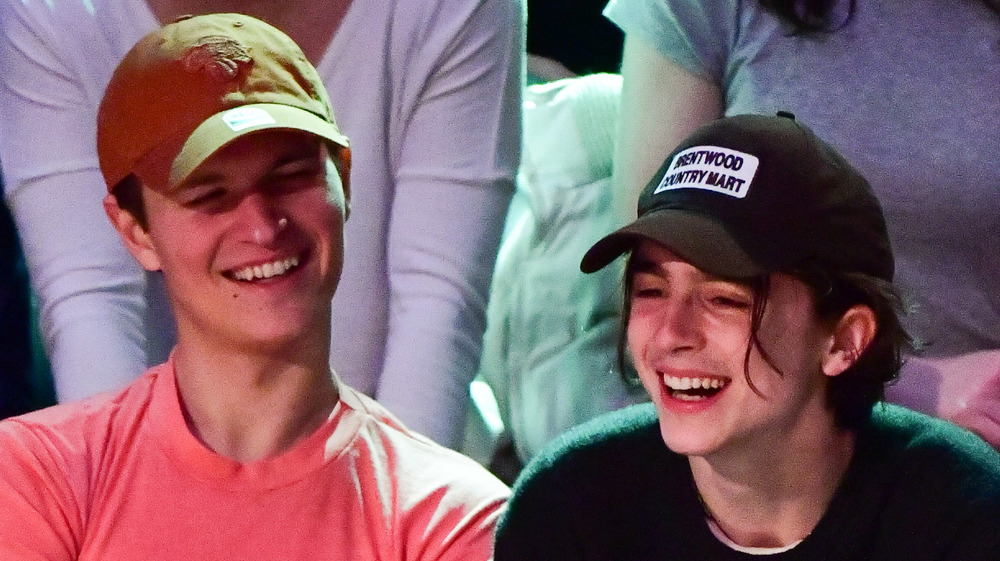 James Devaney/Getty Images
Call Me By Your Name star Timothée Chalamet and Baby Driver star Ansel Elgort not only went to high school together, they also auditioned for the same roles in school plays. And according to Chalamet, it was Elgort who scored all the lead roles, which caused Chalamet to pursue the talent shows. The Little Women actor told MTV, "I auditioned for Guys and Dolls, Hairspray — he was the lead! I didn't get into them. That's why all those rap videos are online. I was doing the talent show instead of the musicals."
Elgort, however, told MTV that it was Chalamet who was more popular, saying, "Timothée was so popular." He continued, "No one disliked Timmy. Some people disliked me. Everyone loves Timmy." Chalamet disagreed, though, explaining, "Ansel had a calendar with him in it! Are you kidding me? How could I have possibly been more popular."
Either way, both heartthrobs are obviously very popular now, but this time, in Hollywood instead of high school. While the two friends have appeared on-screen together before in the 2014 dramedy Men, Women and Children, we definitely hope we can catch more of this bromance in action sometime soon!