The Sad Reason Elisabeth Shue Replaced Claudia Wells In Back To The Future
In Hollywood, actors bow out of roles all the time. Usually, it has something to do with money, scheduling, and perhaps a bit of politics, but that's not always the case. For example, take a look at what happened with the Back to the Future cast.
The classic 1985 film, written and directed by Robert Zemeckis, stars Michael J. Fox as Marty McFly and features Claudia Wells as Jennifer Parker, Marty's girlfriend. The sci-fi action movie did so well that two sequels were made: Back to the Future Part II in 1989 and Back to the Future Part III in 1990. Eagle-eyed viewers, however, may have spotted the recasting that took place after the first movie, with Elisabeth Shue replacing Wells as Jennifer.
The change wasn't due to Wells' performance, salary negotiations, or anything of the like. Wells made the choice to drop out of the role as Jennifer for a much more personal reason. Read on to learn the real reason Claudia Well had to drop out of the Back To The Future sequels. 
Claud Wells dropped out as Jennifer for a family emergency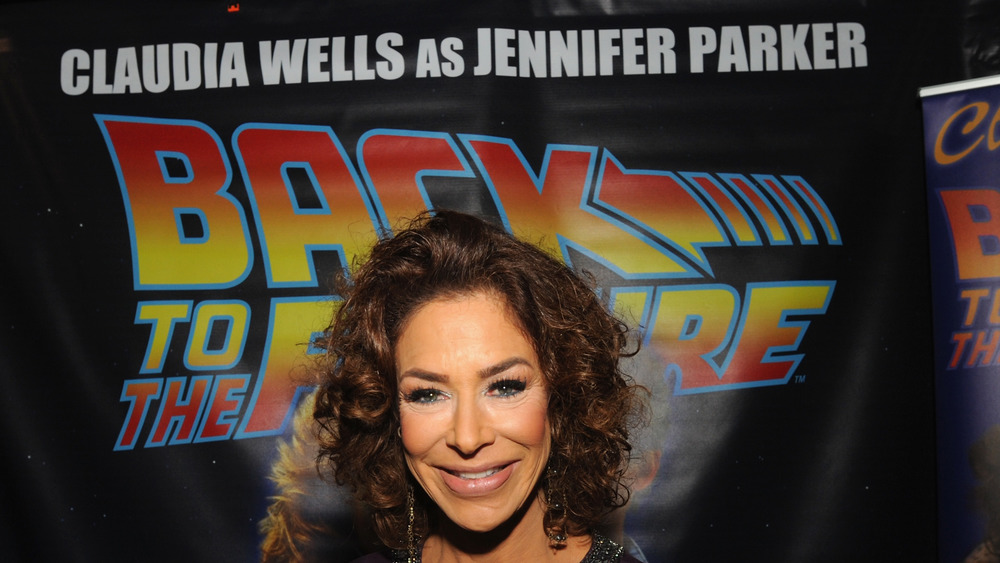 Bobby Bank/Getty Images
Although Elisabeth Shue was gaining notoriety in the mid-1980s for her roles in The Karate Kid, Adventures in Babysitting, and Cocktail, her star power wasn't the reason Claudia Wells left Back To The Future Part II. Instead, Wells dropped out because she wanted to spend time with her mother, who had recently been diagnosed with cancer, according to ScreenRant.
While Wells did land some smaller TV roles after leaving Back to the Future — as well as appearing in the 1985 anti-drug music video, Stop the Madness, alongside Kareem Abdul-Jabarr — she returned to the franchise in 2015, the 30th anniversary of the first film. That year, she played the voice of Jennifer in the video game Back to the Future: The Game — 30th Anniversary Edition and starred in a short film, Back to the 2015 Future. 
We're glad Wells got to have that full-circle moment, especially since it must have been a terribly difficult decision to leave Back to the Future in the first place.