How Billy Baldwin Feels About The Hilaria Baldwin Scandal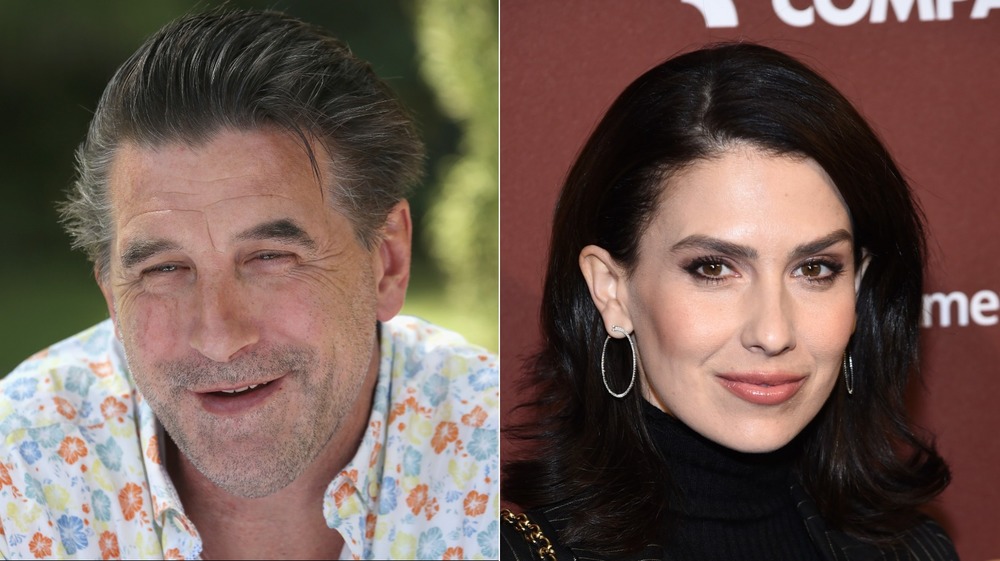 Daniele Venturelli/Jamie Mccarthy Getty Images
In late December 2020, Hilaria Baldwin, the wife of actor Alec Baldwin, found herself engulfed in scandal after being accused of faking her Spanish heritage. It all started when the celebrity yoga instructor, influencer, and mother of five took to Instagram on Dec. 27, 2020 to discuss a joke that comedian Amy Schumer had made about her— one that she found offensive and not body positive, per The Cut. In this Instagram video, however, people couldn't help but notice that the Spanish accent she had previously spoken with in interviews and public appearances was gone, raising questions about her supposed Spanish heritage.
The drama only escalated from there, prompting Hilaria to post multiple videos responding to the allegations, with other members of the Baldwin family also coming to her defense. Now, Alec's brother Billy Baldwin, also a famous actor, has spoken up about his sister-in-law's confusing heritage drama. Read about how Billy feels about the Hilaria scandal after the jump.
Billy Baldwin is standing by his sister-in-law Hilaria Baldwin
Michael Tullberg/Getty Images
As a famous celebrity himself, Billy Baldwin knows what it's like to be in the spotlight and how easy it is to find yourself immersed in a scandal. That is why he and his wife, singer Chynna Phillips, are choosing to support Hilaria and Alec Baldwin as the public continues to scrutinize Hilaria for allegedly lying about her Spanish heritage. The actor did, however, refer to her heritage dilemma as "awkward and embarrassing" in an interview with Page Six.
"This is probably an awkward and embarrassing time for Alec and Hilaria," he said. "I've been texting Alec the whole time to make sure he's OK and if he needs anything." Billy's wife can also relate to the struggles of growing up in the limelight, as her parents were part of the iconic '60s band, The Mamas and The Papas.
"My family has been through this before [...] I was born in a fishbowl, and this kind of stuff has been happening around me since 1968," Phillips told the outlet. "I feel terrible. Who's going to throw the first stone at my sweet sister-in-law? She's a good woman and you know none of us are perfect. We all have issues."
This scandal might be a difficult one for Hilaria to persevere through, but with the love and support of her family, she will hopefully bounce back soon.