Why Blake Shelton's New Song About Gwen Stefani Is Turning Heads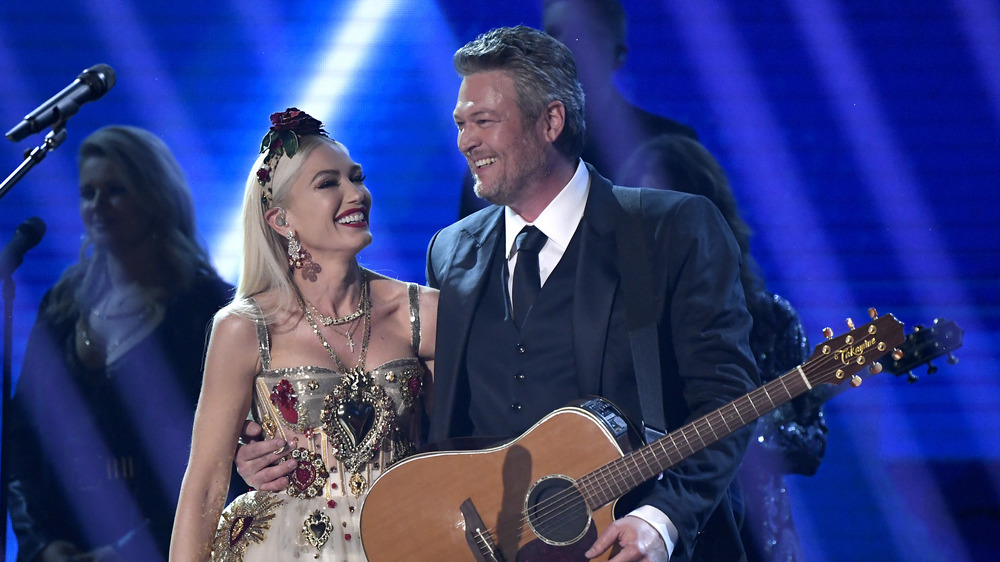 Kevork Djansezian/Getty Images
Well, this music news is more than a little cringey! What was supposed to be a romantic gesture turned into a bit of backlash for a certain country singer. The details start out innocuously enough — Blake Shelton wrote a song for his fiancée Gwen Stefani. In theory, sure, that's sweet, but it's the title and lyrics that have people uneasy, as pointed out by Page Six.
Let's rewind: Shelton debuted his new song about Stefani while celebrating New Year's Eve on TV. He performed during the festive NBC broadcast leading into 2021. Again, seems like a swoon-worthy moment... until you realize the song title is called "Minimum Wage." Oh, and there's a specific lyric that has people's eyes bulging: "Girl, your love can make a man feel rich on minimum wage."
While the lyric implies he doesn't need a bunch of money, just Stefani's love, to make him feel fulfilled, that sentiment may feel a bit out-of-touch during a global pandemic, where so many people have lost jobs, taken salary cuts, or struggled to find work altogether. At least that was the general consensus on the internet! For instance, one person tweeted, "I'm sure his intentions were good with that song 'minimum wage', but comparing love to monday and minimum wage is a bit tone def [sic] considering the state our country is in. Lost job and wages. Some people are living off of minimum wage."
Let's take a closer look at what else people are saying about Shelton's new single.
Blake Shelton is getting called out for seeming out-of-touch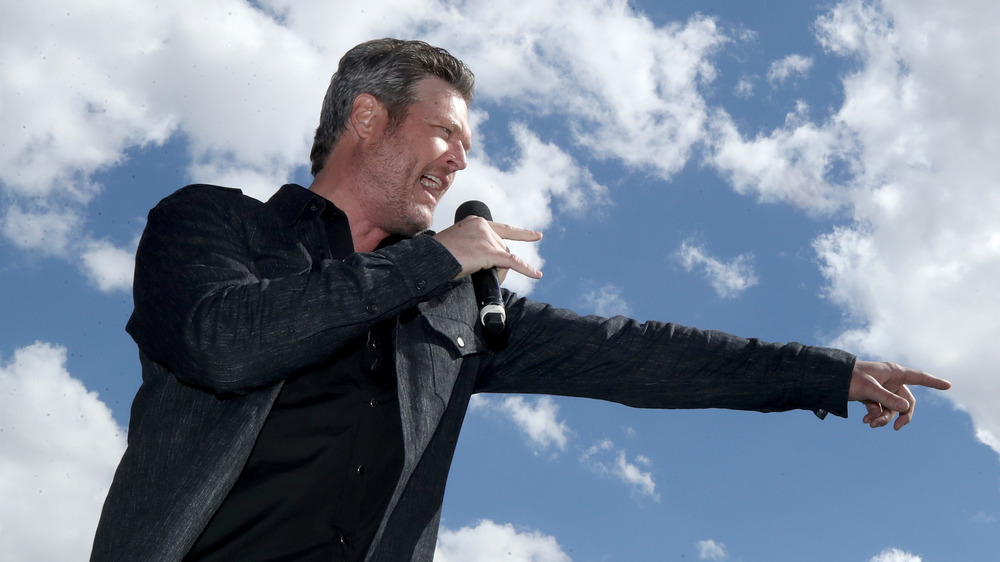 Christian Petersen/Getty Images
Plenty of people gave their two cents about Blake Shelton's new song "Minimum Wage." And for the most part, the reaction is... not great. 
One person bluntly tweeted, "Nothing, and I mean NOTHING, makes me wish to banish millionaires and billionaires more than this stupid *ss song." Someone else added in personal experience for comparison, writing, "So glad that yr love(Gwen)is so great that it wld make u happy even on Min Wage! Its incred when this bartender of 20yrs CANT EVEN MAKE my norm $3.10 an hr let alone MW, and you MOCK IT! We get it, yr in LOVE! Now shut up and enjoy ur millions in private!" Another sarcastically said, "I love when rich people pretend to relate to the poors. Cool new song."
Of course, not everyone bashed the track. One Twitter user wrote, "Blake's new song 'Minimum Wage'!! is a bop. LOVE IT!!!" A different person flipped the script and tried to call out country fans instead: "Y'all think Blake Shelton's #minimumwage line is tone deaf but you're ok with thanking our military vets for sacrificing their lives so we can have chicken fried, a cold beer on a friday night, and blue jeans that fit just right? #countrymusic."
Page Six noted that Shelton hasn't publicly addressed the situation yet. Maybe he should heed the suggestion of another person on Twitter, who joked, "Instead of 'minimum wage' you should write a song called 'you make millionaire feel like a billionaire.'"