The Truth About Elisabeth Shue's Husband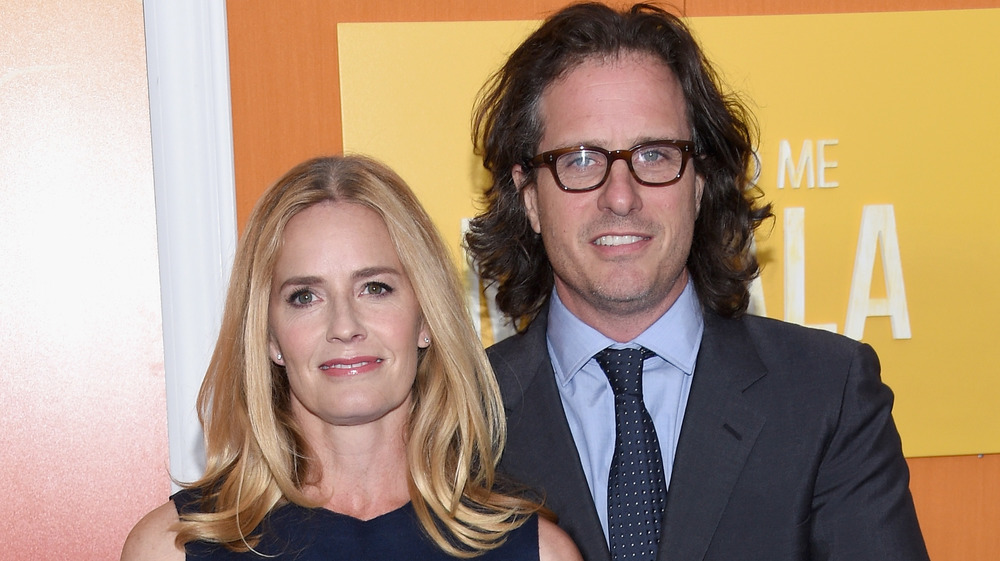 Dimitrios Kambouris/Getty Images
Elisabeth Shue has been a mainstay in Hollywood since the 1980s. And while fans associate her with several beloved films and franchises, her husband, Davis Guggenheim, is far from being a household name. The actress had a career-making role as Ali in 1984's The Karate Kid, and followed that up by starring in the cult favorite movie Adventures in Babysitting in 1987. She would later replace Claudia Wells as Marty McFly's love interest in the Back To The Future sequels. In 2020, with the success of the Netflix show Cobra Kai, some loyal viewers posited theories on how Shue's character could make a return to the Karate Kid universe.
While maintaining a prolific career, the Cocktail actress married producer and documentary filmmaker Guggenheim in 1994. He has directing credits on acclaimed shows such as Deadwood and The Shield, but he is perhaps best known for helming the climate change documentary An Inconvenient Truth, which catapulted his career with an Academy Award. 
Guggenheim married into a successful family with ties in the industry. Case in point? His brother-in-law, Andrew Shue, who starred on Melrose Place in the 1990s, and later founded the "mommy blog" CafeMom. That being said, as impressive as the family's accomplishments may be, Guggenheim might have the most jaw-dropping credentials among them.
Davis Guggenheim has amassed a vast fortune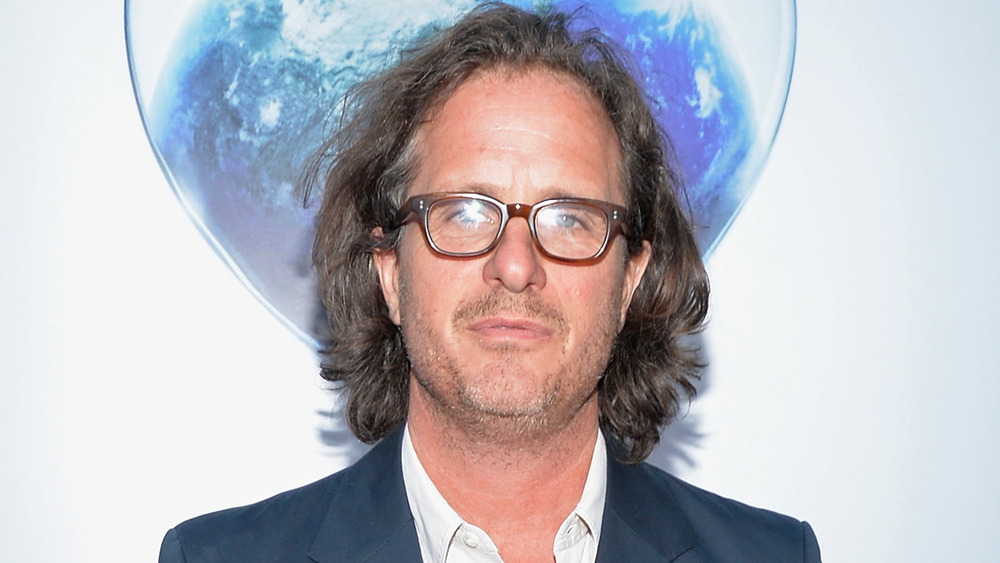 Michael Tullberg/Getty Images
Davis Guggenheim worked with former Vice President Al Gore on 2006's An Inconvenient Truth, and has continued to lend his talents to other politicians. Back in 2008, the director put together short films documenting the campaign trail for former President Barack Obama, and assisted Joe Biden with short films covering his 2020 presidential campaign, according to Variety.
It seems following presidential hopefuls runs in the family for the documentarian. In a conversation with Variety in 2020, he mentioned his father's past work. "My father is a documentary filmmaker who had made a film about Robert Kennedy from the 1968 convention," he said. In terms of his own endeavors, working with Biden was more about making an impact than simply filmmaking for Guggenheim. "I felt I needed something to feel good about and feel like I was contributing something to the world," he told the outlet.
His directing credits might have people talking, but he also has a long list of producer credits that include Training Day, which nabbed Denzel Washington an Academy Award for Best Actor. This expansive work has allowed Guggenheim to amass a truly impressive fortune. According to Celebrity Net Worth, the St. Louis, Missouri native is among the wealthiest directors in the world, and has a staggering net worth of $8 million.
Even with Guggenheim and wife Elisabeth Shue's combined wealth, the two continue to put in work in the industry. Shue appeared on Amazon Prime's hit show The Boys from 2019 to 2020, and reprised her role as Ali in Season 3 of Netflix's Cobra Kai.