How Anya Taylor-Joy Felt About Working With Harry Melling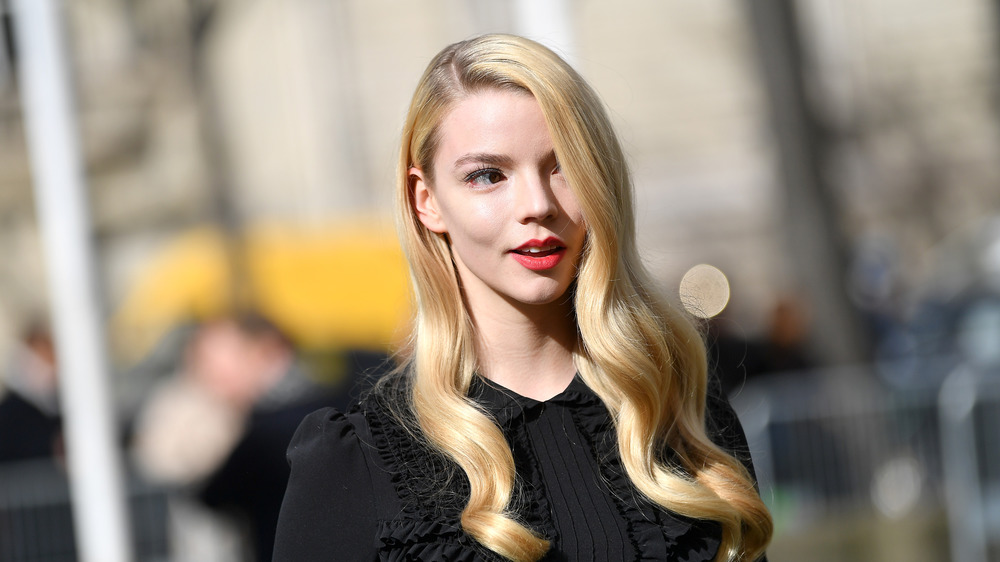 Jacopo Raule/Getty Images
All hail Anya Taylor-Joy! Before gracing the small screen in the hit Netflix series The Queen's Gambit, Taylor-Joy transfixed 2020 audiences in the latest adaptation of Jane Austen's Emma. and the highly-anticipated New Mutants. And as for the show about the brilliant chess player Beth Harmon? It quickly became a smash. According to Variety, Netflix said that in the first four weeks after its debut, the show racked up over 62 million member accounts. And with that, it became the most-watched scripted limited series in the company's history. 
From working with A-listers like James McAvoy and Chris Hemsworth to taking on challenging new roles, this critically-acclaimed actress is in high-demand. However, that doesn't mean she's above fangirling. 
Even after all of her accolades since being discovered, Taylor-Joy still gets starstruck. And when it came time to work with The Queen's Gambit co-star Harry Melling, Taylor-Joy tried to play it cool... but not too cool. Keep scrolling to find out how Taylor-Joy reacted to meeting the Harry Potter star on set for the first time.
Anya Taylor-Joy was starstruck by Harry Melling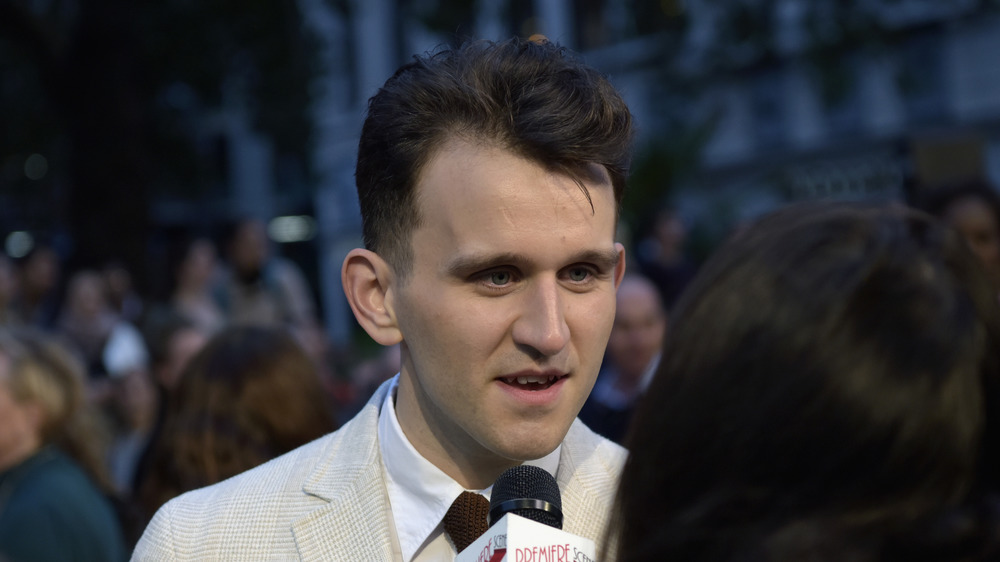 Gareth Cattermole/Getty Images
Any millennial knows the power of Harry Potter, and Anya Taylor-Joy is a self-admitted Potterhead. Naturally, she mentioned this to actor Harry Melling—who stunned fans with his "glow-up" following his role as Harry Potter's cousin—when they met on The Queen's Gambit.
Melling, known for portraying Dudley Dursley in the Harry Potter films, plays Harry Beltik in the Netflix series. Taylor-Joy admitted on The Ellen DeGeneres Show that she had to find the right time to approach Melling about Harry Potter. "I timed it correctly, which is not in the first 10 minutes, but not exceeding 10 minutes," Taylor-Joy joked in the clip. "You have to get it out of the way...[otherwise] it gets weird and then you kept something from them."
And hey, Melling gets it. In a November 2020 interview with Thrillist, he opened up about still being identified with the bratty Dudley. "It doesn't surprise me that people maybe still think of me as a 10-year-old boy shouting about how many presents he has," he said. "I understand I'm probably very much that for a lot of people."
Just as Melling is forever connected to his Harry Potter role, Taylor-Joy no doubt will similarly be remembered as heroine Beth Harmon for years to come. Just don't ask her to play chess! "If [people] actually play me they'll see I'm not as good as Beth and that would be mildly embarrassing," Taylor-Joy told Degeneres.