Tom Cruise: How Much Is The Movie Star Really Worth?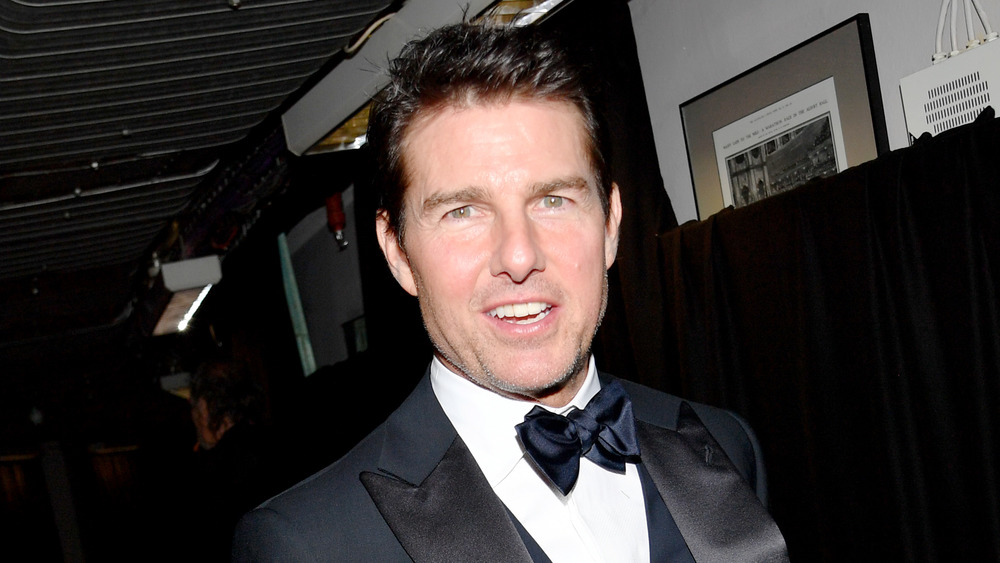 Gareth Cattermole/bfc/Getty Images
With a résumé like Tom Cruise's, it's no surprise the movie star is worth a pretty penny. The actor's career spans over three decades and he shows no signs of retiring any time soon. From his breakout role in 1983's Risky Business to his commitment to the Mission: Impossible franchise, Cruise has proven time and time again he deserves his steep paychecks.
However, it looks like his salary is a small price to pay for the revenue his movies generate. Cruise's performance in the 1986 flick Top Gun grossed $356 million across the world, according to IMDb, while his first film in the Mission: Impossible collection, which he also helped produce, racked in $457 million around the globe, per Forbes. In fact, over 20 of Cruise's films have grossed over $100 million including A Few Good Men and Jerry Maguire.
Cruise is committed to his craft and the entertainment industry so much he even spent $500,000 of his own capital to allow production to move forward on Mission: Impossible 7 following coronavirus-related setbacks. Despite his good intentions, he lost it when he saw his crew not abiding by social distancing protocols in December 2020. "I'm on the phone with every f***ing studio at night, insurance companies, producers, and they're looking at us and using us to make their movies," Cruise yelled in a leaked audio of his rant, adding, "We are creating thousands of jobs, you motherf***ers." Keep scrolling to see how much the movie star is worth.
Tom Cruise makes millions each year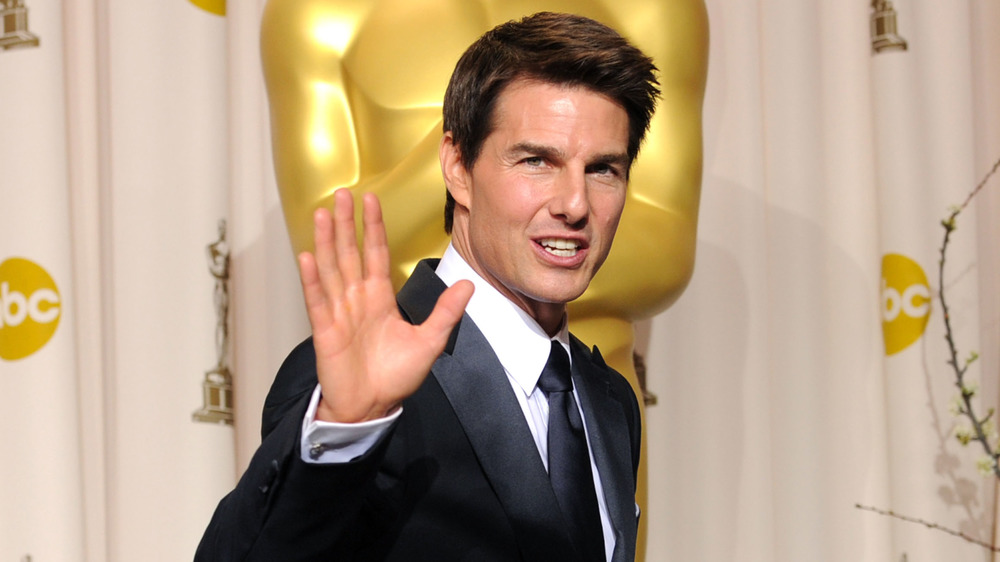 Jason Merritt/term/Getty Images
Being the quintessential movie star Tom Cruise is, his bank account definitely makes sense for an actor of his caliber. According to Celebrity Net Worth, the Top Gun star is worth a staggering $600 million, with a yearly salary of $50 million. Of course, Cruise wasn't rolling in the big bucks when he first stepped onto the actin scene. Cruise only earned $75,000 for his performance in Risky Business and his take home slowly increase from there. It wasn't until Cruise started to work behind the scenes on Mission: Impossible when he started to bring home some jaw-dropping paychecks. For his work on the franchise's first film, Cruise made $70 million — a far cry from his compensation for dancing in his underpants and tube socks.
Cruise holds a spot as one of the highest earns in Hollywood thanks to his $100 million payday for BOTH Mission: Impossible 2 and War of Worlds. With the success of the Mission Impossible franchise and his recurring role throughout, Cruise was earned a total of $290 million for his involvement, the most any actor has made from a single role.
According to the outlet, Cruise earned at whopping $445 million between 1983 and 2011 for his movie deals alone and estimate another $300 million for his roles between 2011 and 2019. In total, Cruise has earned an estimated $745 million for his work in the entertainment industry — exactly what we would expect from a movie star like Cruise.