Here's What The 'Mission Impossible' Crew Really Thinks Of Tom Cruise's Rant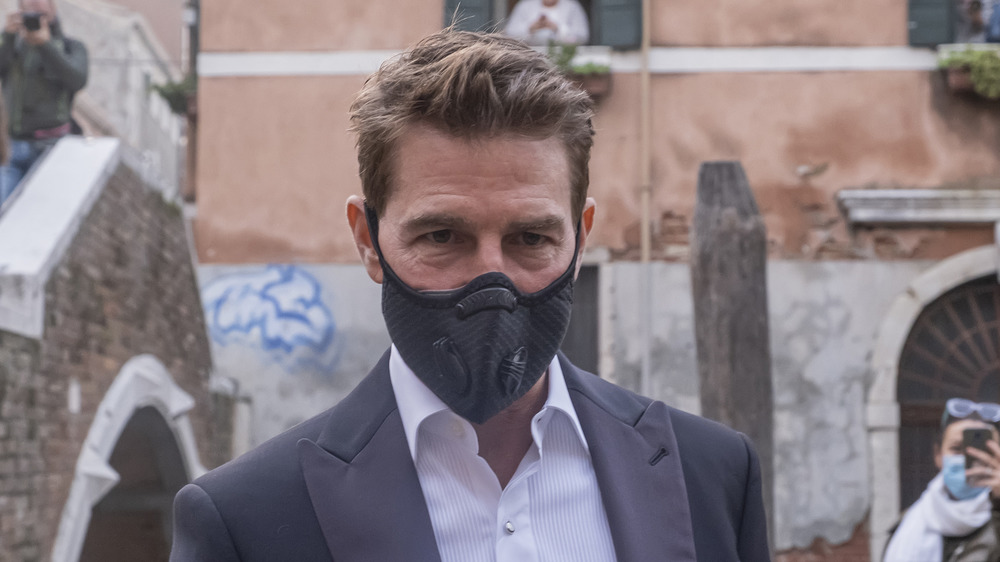 Stefano Mazzola/awakening/Getty Images
Tensions have been high on the set of Mission Impossible 7 ever since the crew was hit with a series of coronavirus related delays and a now-viral meltdown, courtesy of Tom Cruise. According to a tape obtained by The Sun, the Scientologist went ballistic while demanding his crew follow COVID-19 protocols to the fullest extent. Although Cruise is clearly passionate about ensuring the safety of his staff, even purchasing a crew ship with his own funds to house his employees in quarantine, they are reportedly over his tyrannous antics.
The actor was allegedly set off after he spotted crew members talking over a computer and not following proper social distancing precautions. "I'm on the phone with every f***ing studio at night, insurance companies, producers, and they're looking at us and using us to make their movies," Cruise shouted at employees in the leaked audio shared on Dec. 16. "We are creating thousands of jobs, you motherf***ers. I don't ever want to see it again. Ever!"
He continued to rant, "You can tell it to the people who are losing their f***ing homes because our industry is shut down. It's not going to put food on their table or pay for their college education. That's what I sleep with every night — the future of this f***ing industry!" He finally yelled, "We are not shutting this f***ing movie down! Is it understood? If I see it again, you're f***ing gone." Despite Cruise's passion, it seems like his remarks did sit well with his staffers.
The 'Mission Impossible' crew thinks Cruise went a little overboard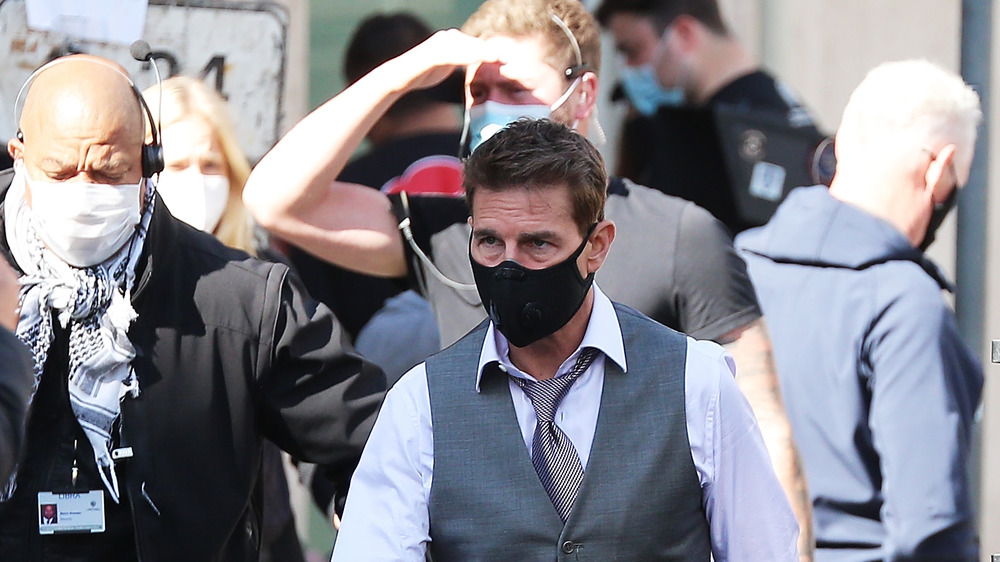 Ernesto Ruscio/Getty Images
Safety may be of the utmost importance during the age of COVID-19, however, it looks like the crew members of Mission Impossible 7 didn't appreciate Tom Cruise's tone while he tried to instill a code of coronavirus conduct. "They believe it had a lot to do with his ego," a source told Us Weekly about the staff's thoughts following Cruise's rage-filled monologue. "Good intentions aside, he didn't need to rant and rave the way he did." Since Cruise lost his cool, the insider said the crew has been "walking on eggshells."
However, the source acknowledged Cruise's frustration, noting how much the actor put on the line to ensure the show goes on. So, when Cruise saw people breaking protocol in the moment, he was "actually appalled anyone would jeopardize filming," the source noted. "According to him, there's no margin for error."
If one tantrum wasn't enough, Cruise reportedly lost it again, causing five staff members to pick up and leave, according to The Sun. "The first outburst was big, but things haven't calmed since. Tension has been building for months and this was the final straw. Since it became public there has been more anger and several staff have walked," a source told the outlet. "But Tom just can't take any more after all the lengths they have gone to just to keep filming at all," the insider added, "In the end, he's the one who carries the can."