Tom Cruise's Epic Rant Just Got Even More Awkward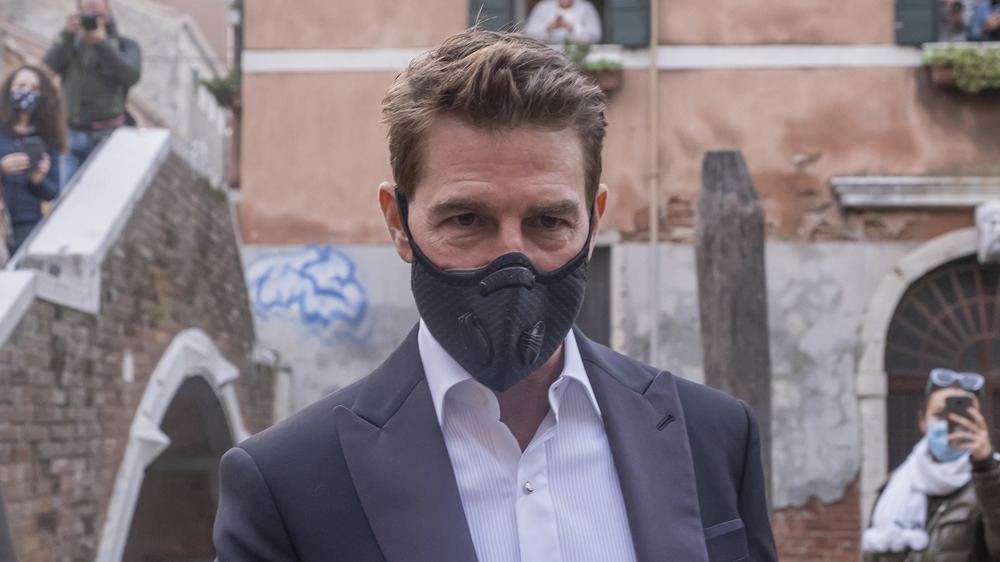 Stefano Mazzola/awakening/Getty Images
If the energy on the set of Mission Impossible 7 wasn't awkward enough after Tom Cruise's meltdown about coronavirus, things are about to get a lot tenser. Cruise allegedly went off on his crew after he spotted people not following proper social distancing protocols while filming amid the pandemic, according to The Sun.
"We are the gold standard. They're back there in Hollywood making movies right now because of us, because they believe in us and what we're doing," Cruise shouted at his employees in a leaked audio recording of his rant. Since the film was previously shut down due to the coronavirus pandemic, it seems like Cruise didn't want to take any chances.
"I'm on the phone with every f**king studio at night, insurance companies, producers, and they're looking at us and using us to make their movies. We are creating thousands of jobs, you motherf**kers. I don't ever want to see it again. Ever!" He continued, "You can tell it to the people who are losing their f**king homes because our industry is shut down. It's not going to put food on their table or pay for their college education. That's what I sleep with every night — the future of this f**king industry!" He concluded his speech by yelling, "We are not shutting this f**king movie down! Is it understood? If I see it again, you're f**king gone." 
But now, Cruise himself is catching heat for not following protocol. Keep scrolling to see the new development in Cruise's corona chronicles.
Tom Cruise has put it all on the line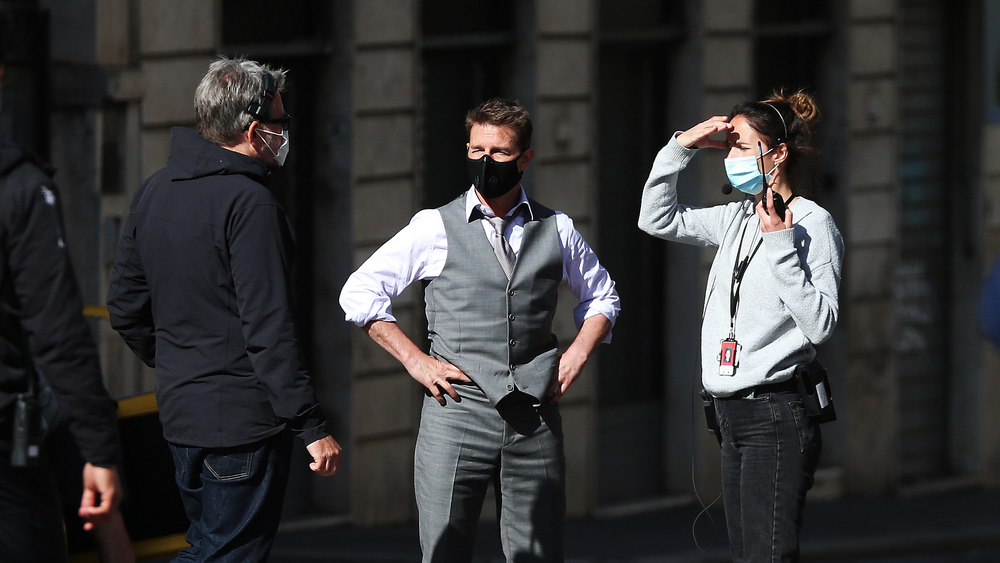 Ernesto Ruscio/Getty Images
For Mission Impossible 7, Tom Cruise holds a much bigger stake than any of the franchise's films in the past, which perhaps played a part in his passionate outburst. According to The Sun, production had already been halted previously due coronavirus-related concerns, and the actor himself held "crisis talks" with the film's director in October 2020 after 12 people on set reportedly tested positive for the virus while filming in Italy.
In order to contain the virus, 150 extras were told not to travel to Venice after some tested positive. Production was then moved back to the U.K. in early December 2020, where Cruise tried to ensure there wouldn't be more delays. Cruise reportedly spent £500,000 of his own money to house the cast and crew in an old ship to create an isolated bubble.
"Tom has taken it upon himself, along with the health and safety department, to try to force the safety precautions, with a view to keeping the film running," a source told The Sun. "He does daily rounds to make sure that everything is set up appropriately, that people are behaving and working as safely as they can. He is very proactive when it comes to safety."
The Sun later reported that Cruise went on to have a second outburst, stating, "Tom just can't take any more after all the lengths they have gone to just to keep filming at all. He's upset others aren't taking it as seriously as him." But a new report raises questions over Cruise's own COVID-19 safety precautions.
Is Tom Cruise misinformed about COVID precautions?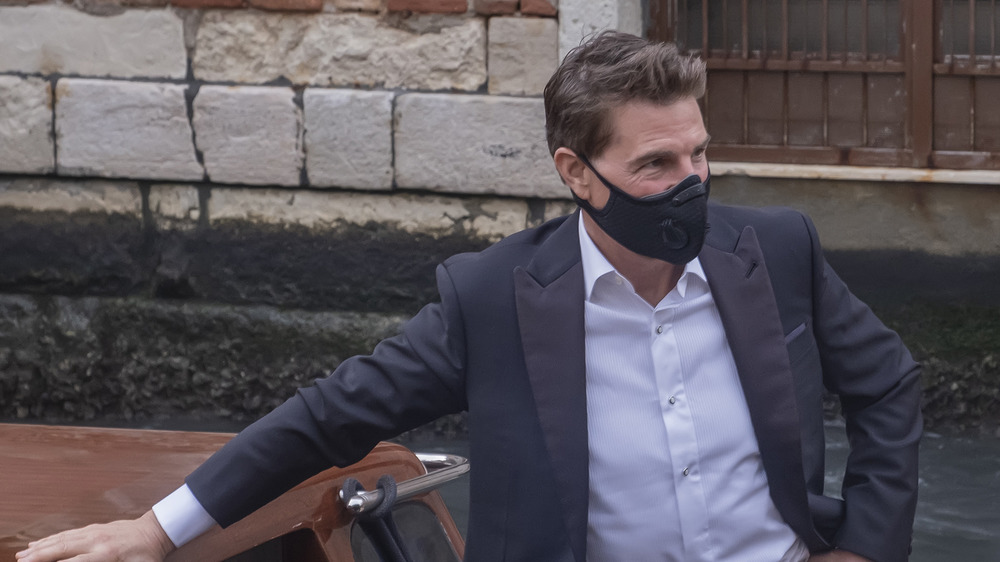 Stefano Mazzola/awakening/Getty Images
It's clear Tom Cruise is passionate about stopping the spread of COVID-19 in addition to continuing production on his film, but the actor might not be leading with the best example. You see, Cruise has been photographed multiple times on set wearing a face mask with valves — a type of mask that is not recommended by the CDC, TMZ reported. 
According to the manufacturer, Jupiter Gear, the valves on masks like Cruise's are designed to "release hot, humid exhaled breath quickly" and the mask is mainly meant to be worn during physical activity. As TMZ pointed out: "There's still a good chance respiratory droplets are escaping... and that's dangerous with this airborne coronavirus."
The CDC warned consumers about face coverings with valves, stating, "This type of mask may not prevent you from spreading COVID-19 to others. The hole in the material may allow your respiratory droplets to escape and reach others." However, they added, "Research on the effectiveness of these types of masks is ongoing."
In addition to Cruise coming under fire for his controversial mask, his co-star Hayley Atwell doesn't seem to be adhering to all of his guidelines. The actress was spotted wearing her face mask under her nose, which is an ineffective way to stop the virus' spread, per the CDC. Cruise and the actress were also spotted chatting less than six feet apart in photos obtained by TMZ. 
Since Cruise's COVID outburst, five crew members have reportedly quit the project, perhaps because of the possible double standard on set.